last sunday i went with my best friend to see her niece in her annual christmas program. and it delivered. everything you vision a church program to be...well, have a look: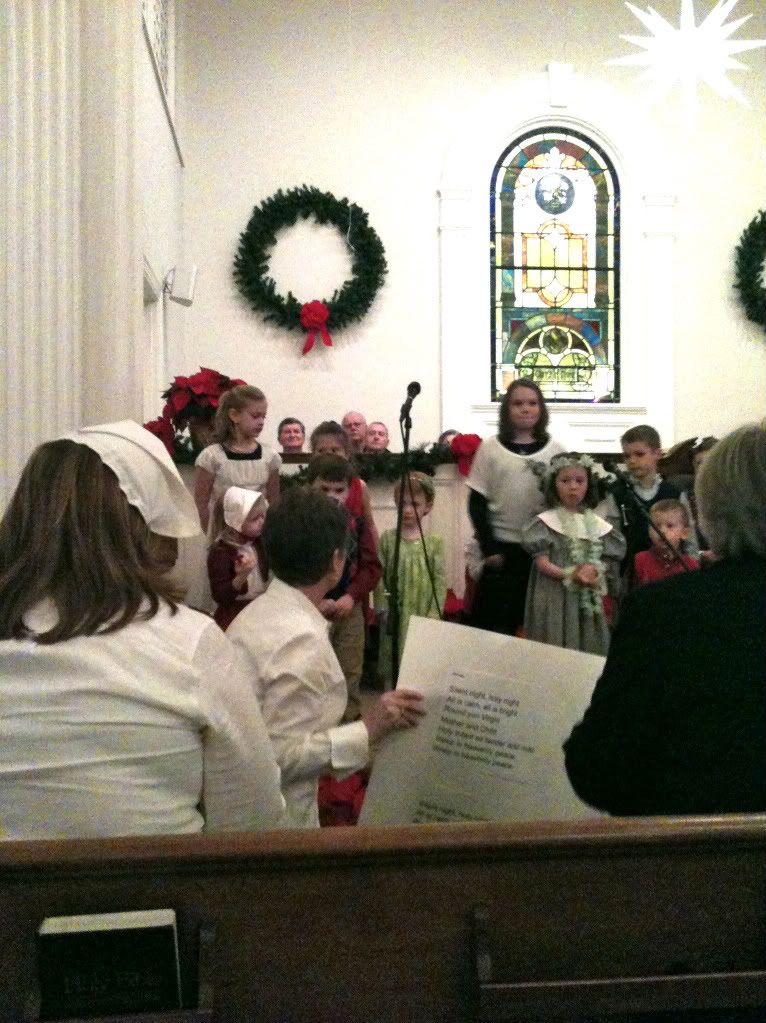 right?
but as heard and saw the flashes of lights go off as one after another dad took pictures of their child in their sunday best and after looking around the sanctuary to the eyes of the mothers looking with a heart of pride as their child was assuredly the best in show - i looked to my left to a small baby. he was little and sweet, and looking past the baby into the arms that held him was who i assume was his mother.
she was dirty. she had a christmas turtleneck on that most of us would choose as the winner of the undergarment that would win us first prize at the annual tacky christmas sweater party. her uncombed hair looked like it had not been washed in a week, maybe two. but her eyes were the same as all the other mothers there that were dressed in their best church attire. there was pride as she watched her child perform.
and as i followed her eyes, i found the one she was beaming at: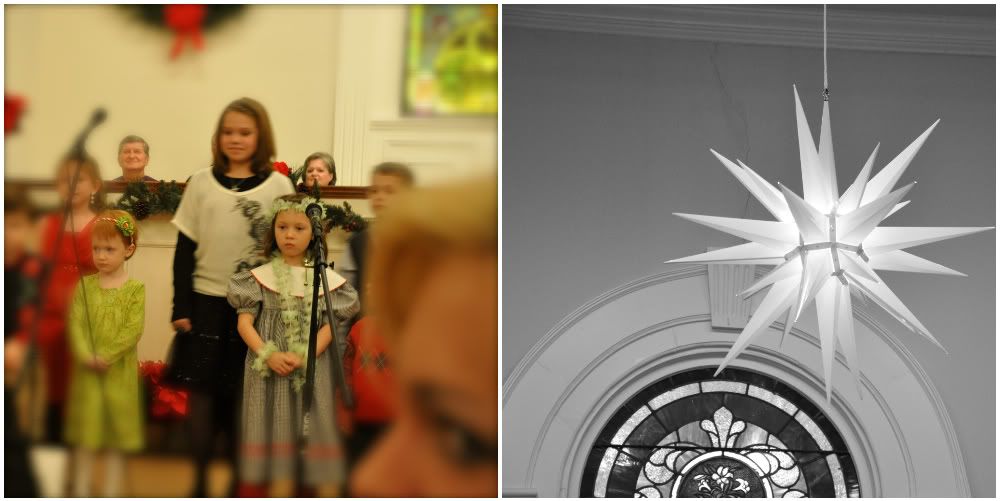 she was standing amidst the girls that had new christmas program outfits on, with the glitter, the newness, the tights, the
mom let me wear a little make up even though i'm not allowed
look.
and there she was. dressed in her best as well. in a dress that was perfectly fine, but not new, not clean, not impressive. with her hot pink pants underneath and her even dirtier very worn swim shoes. a lei on her head, around each wrist and her neck.
she also had her sunday best on for jesus.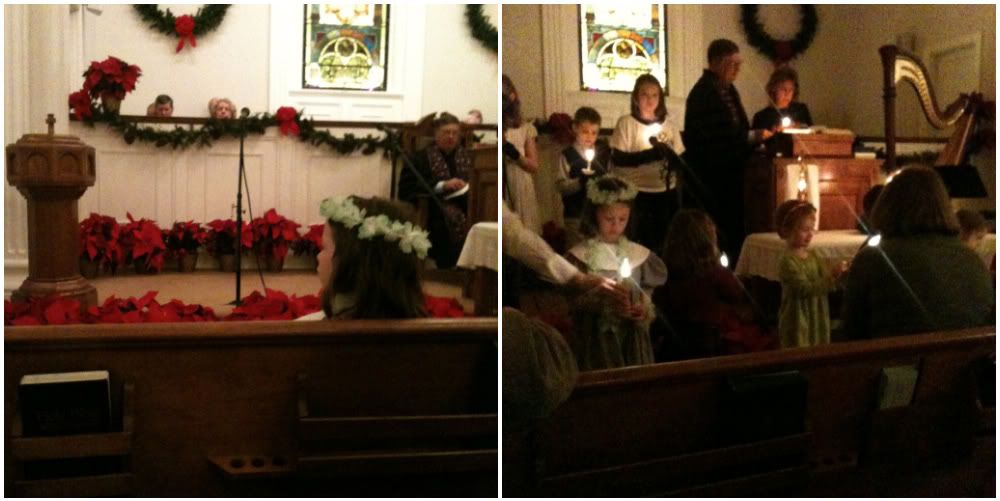 and i thought to myself as i was drawn to this little girl and her sweet family - isn't this what church is all about?
and even though, i will admit, if it was my child, over my dead body would i let her perform in her leid attire. i would have had her dressed pressed perfectly, and i would have ashamedly won the argument before we walked out the door...ashamedly.
what it reminded me of was, in fact, the christmas story and why we are about to celebrate christmas. jesus wasn't born in his sunday best. his first bed was a manger, last i checked barns are dirty and they smell. but that didn't change the fact that mary, his mother, loved him and upon every glance saw through the dirt, the animals, the smell, and saw her perfect child in a bed of hay - jesus.
and right there on that sunday night was such an example of the christmas story. in her leis, her dirty clothes and her swim shoes was a perfect little child who was singing her heart out about the baby who was born in a manger - with her mother looking on with pride in her eyes.
and that. is christmas. and, to me, what church is all about.
in as much as you've done it to the least of these, you've done in unto me...
this little girl with the sweet face and her hawaii themed christmas best will be something i never forget. and a lesson to me, that giving jesus our best does not have to be pretty. does not have to be clean. all he wants is our hearts.
swim shoes. leis. dirt. he doesn't care.
and neither should we.