here's what i know for sure.
i have thought and prayed more for connecticut this weekend than i ever knew possible. every time i would hear something new, anything, i would pray. pray for the hearts of those families that are burying their little ones this week. praying for the families of the teachers, principles and other adults that tragically lost their lives as well.
and for once in my life, i was thankful that it wasn't my turn at being a mother. because even though i thin i can feel the hurt because i have loved on so many children in my life, i still know that i can't truly fathom the pain like a parent.
brad and i went to see "argo" this weekend [good movie, go see it] but while we were there, i could not stop thinking about newtown. and felt compelled to do something, anything.
but what could i do?
halfway through the movie i leaned over to "do not talk or breath loudly in the theatre" brad and said
"can you drop me off at michaels when we leave here"
and the ideas would not stop pouring.
i needed to make a prayer bracelet.
i wanted to use pink and blue beads to represent the boys and girls whose lives were lost; and wanted to use six of one color and seven of the other to represent their ages.
the idea is that every time i looked down and saw my wrist a week from now, a month from now, a year from now...that i would pray for their hurt. that jesus would comfort them and let them feel peace, hope and love.
several times since saturday, i have just covered my bracelet with my other hand and just prayed for the city.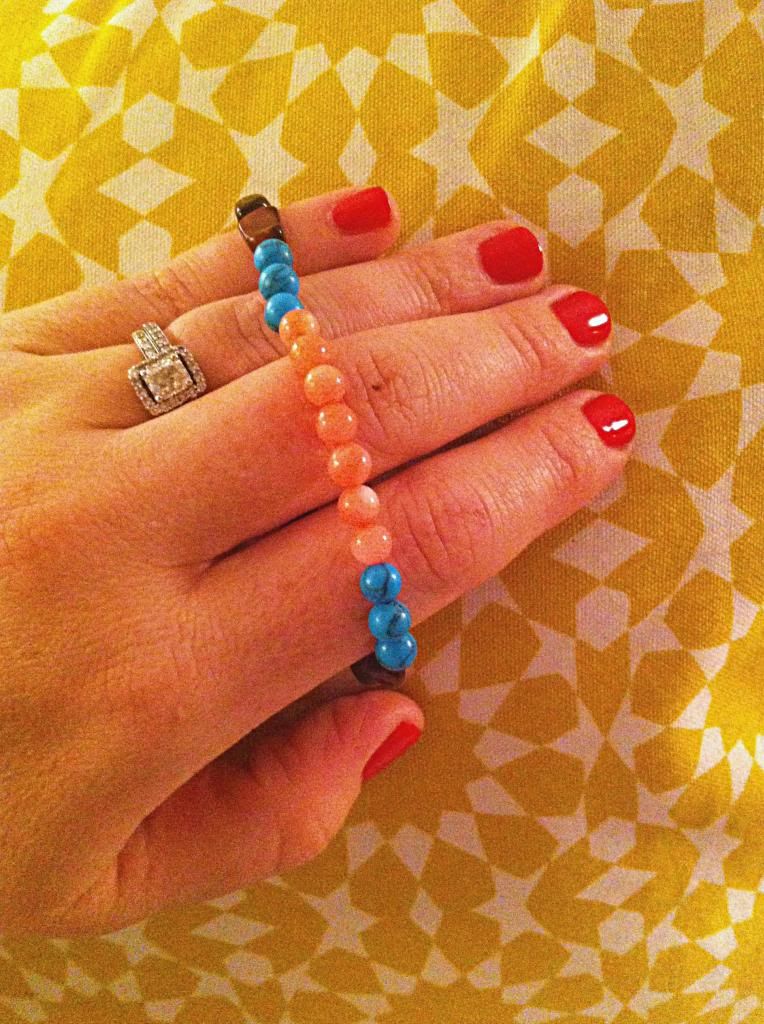 i would never, ever pick a bracelet with both pink and blue but its more about what it represents than the colors that i am wearing. my hope is that so many people will want one that when others start to see bracelets on others, that they will know what they represent.
the back is simple brown beads. over all, it is a pretty bracelet and wears well.
info:
total cost for bracelet: $10.00
$7.00 will go to the city of newtown and $3.00 will cover the cost of the beads.
if you would like one, please send me a email at:
jessicadukes@me.com
with your email to charge your paypal and your mailing address.
i will be making them over christmas and then getting the orders out. i have had a TON of interest, so let's do this. just a simple reminder to pray and while we are at it giving to the city when they are broken and need us the most.
please feel free to share this blog and pass it on...and let's help the hurt the best way we can as we pray for newtown, connecticut.