i am a little behind on editing pictures. halloween a week before christmas are about to appear. i was going to just ignore the fact that i had these pictures and just let them pass by...but every time my eyes land on these pictures, i just have to laugh. because dude, i love it when she is weird.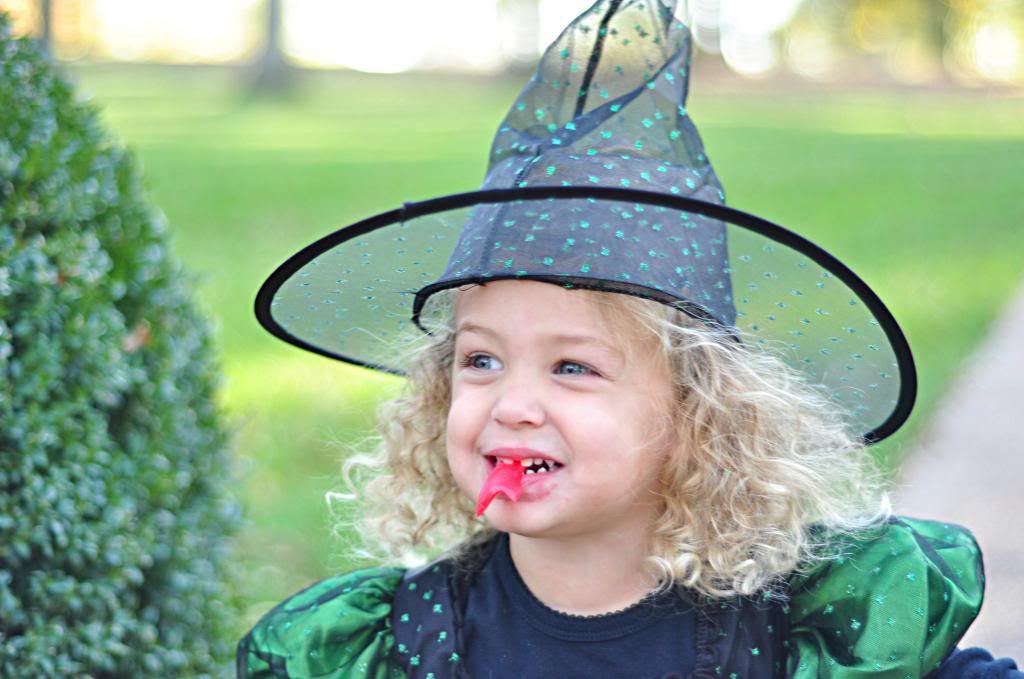 she is so over the pictures that i take of her, now she gives me we very worst (which i even like) hoping i'll put the camera away. never works. well, sometimes it does, but this day...i was leaving as they were about to head out to trick or treat and i turned literally at the car and yelled "lil bit!" and this is what she gave me.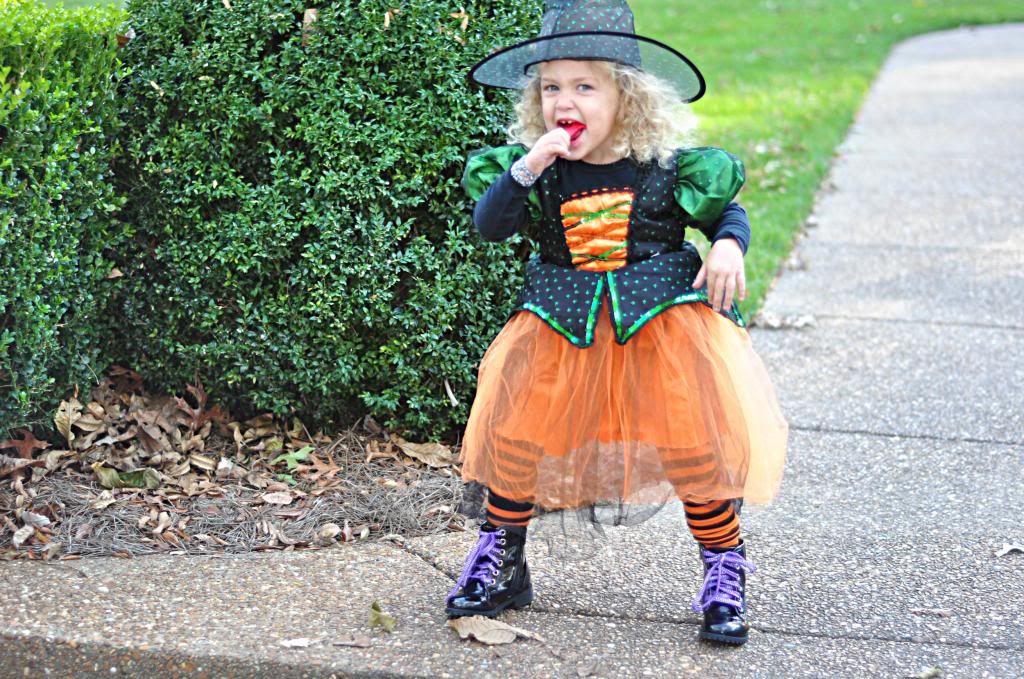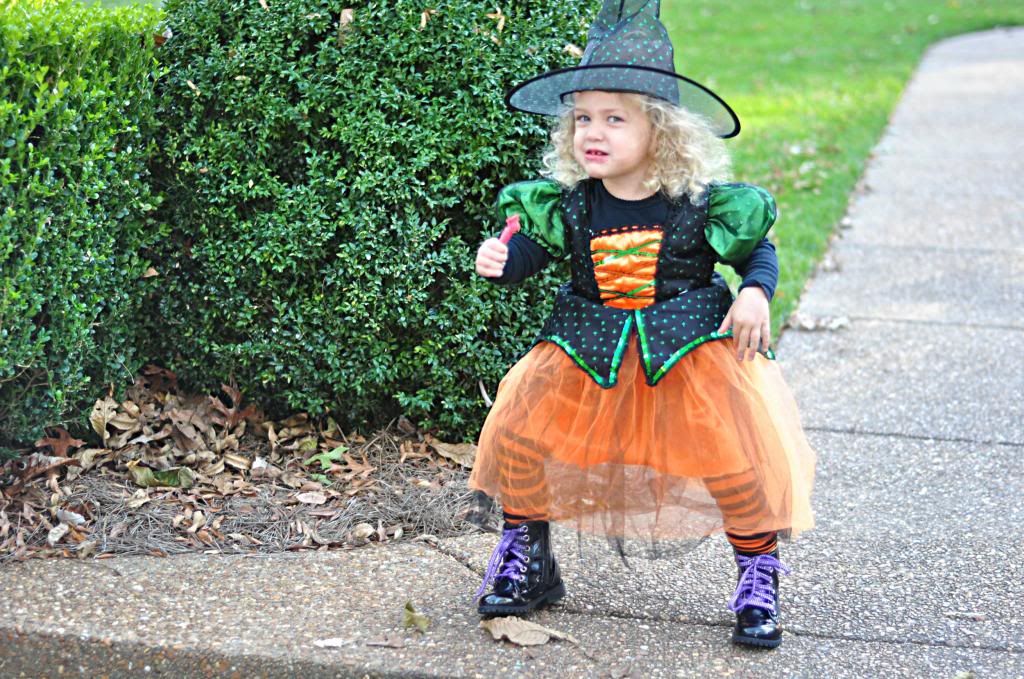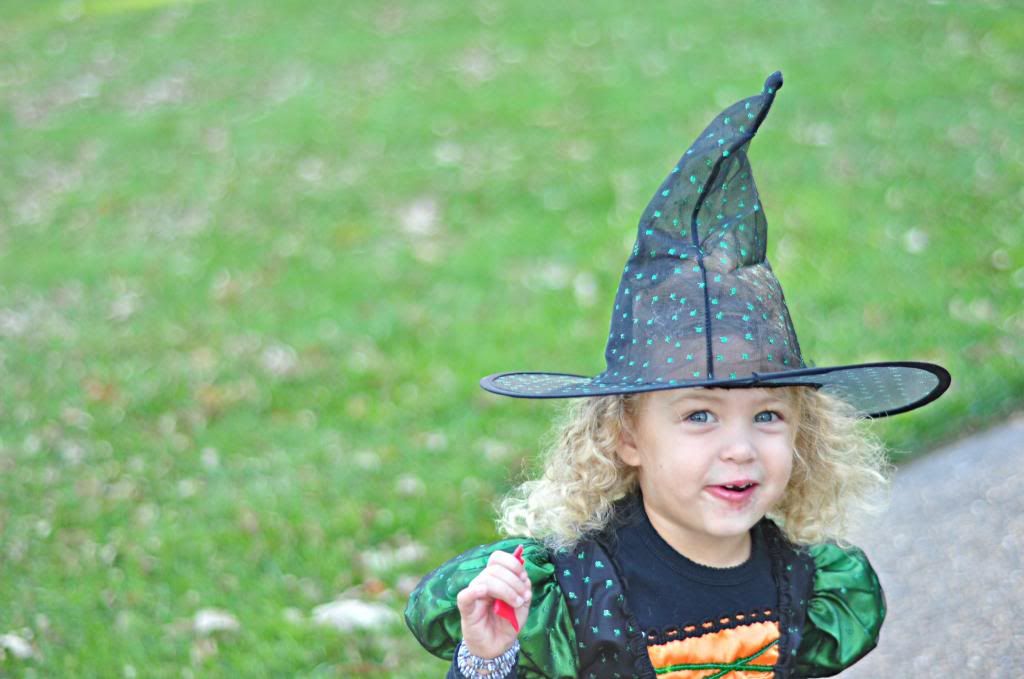 she was a witch. and witches are scary. see?
you're scared.