i was planning on writing all about our trip to vegas over thanksgiving, but then as i look around and smell and see the holidays taking over every inch of our home, i just kinda wanted to decorate all over again.
so
i'll
just
decorate
this
post.
and i'm not ashamed to tell you that lil bit and i have been jamming out to some michael buble christmas music since...oh, the first week of november.
it's so frequent that now when we i am changing her diaper and pulling up her tights for us to leave in the mornings she is squealing with delight
"chrisssmas music caca car"
remember she calls me caca. didn't want you to think i threw in an ugly word just for the heck of it.
anyway.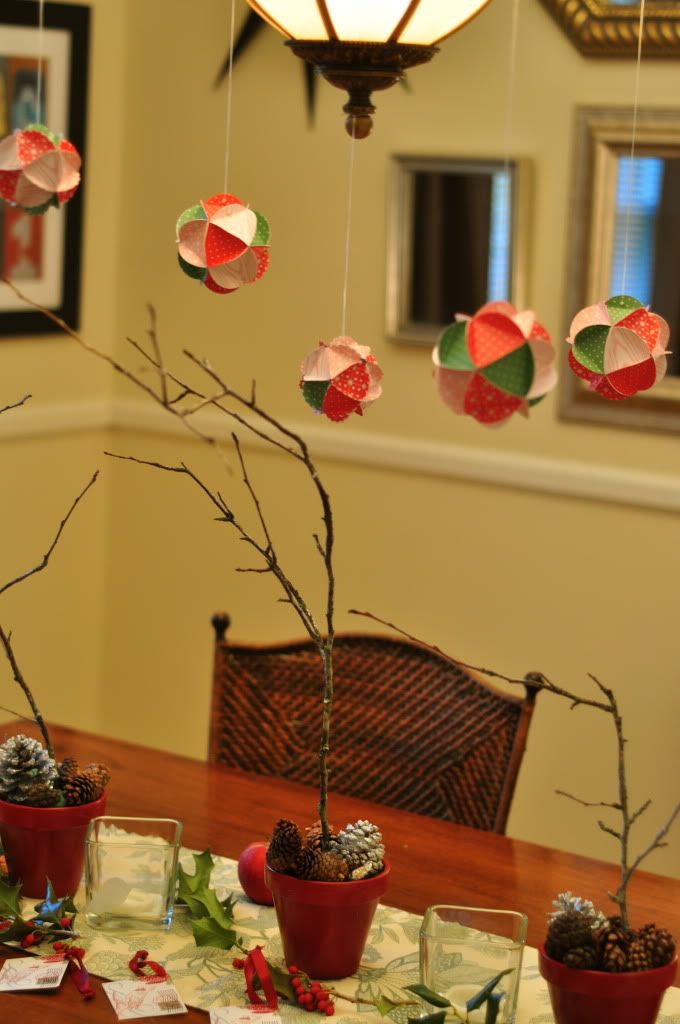 we have been excited about the holidays for well...an embarrassing long time, finally i got brad on the bandwagon the second weekend of november and he obliged me and we put up our tree. i get really hyper and excited when tree putting up is happening, maybe that should have been one of those pre-marital talks, but we made it through...
ho ho ho
, or should i say he survived me.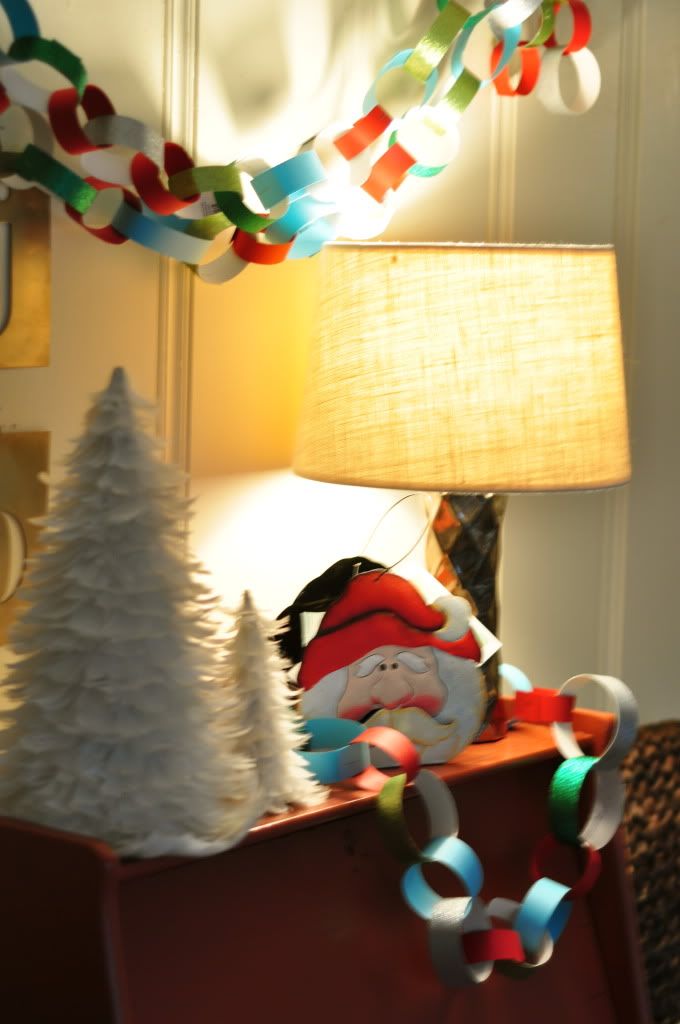 i will say this is the first time in my entire life that our tree has colored lights.
lord help me.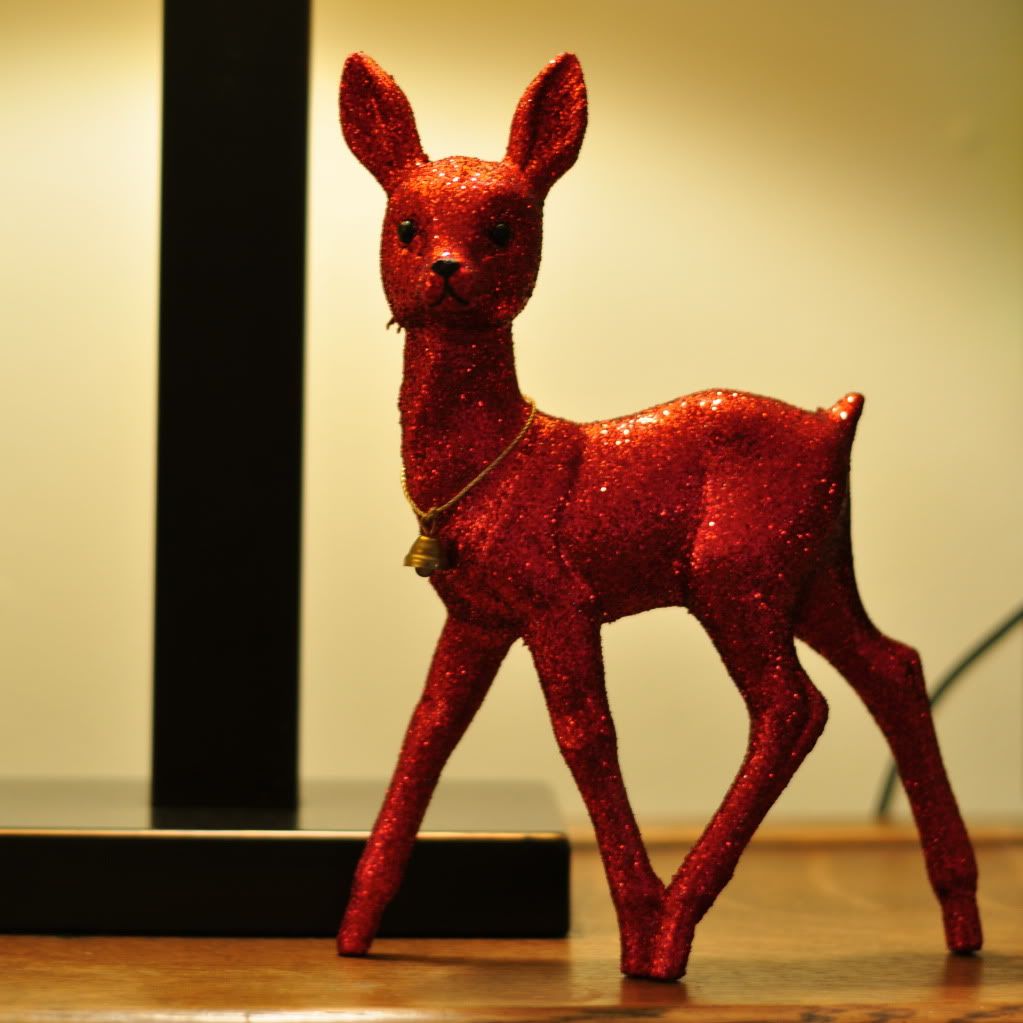 i am a clear lights kinda girl. lots of lights, lots of white. that is all. but then as i was putting up the tree this year and i was low on the white lights brad sweetly offers me the COLORED lights that he had.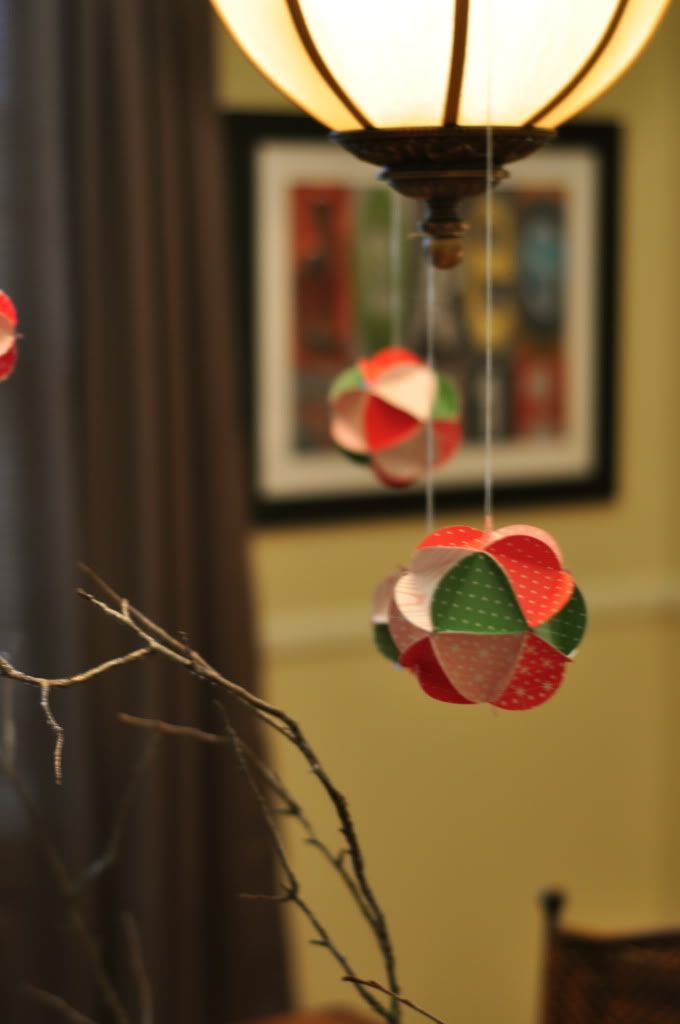 gulp. and being a good wife and realizing that this was not a big deal and i needed to really just put my big girl panties on and deal with a tree with colored lights...i did just that. it wasn't easy.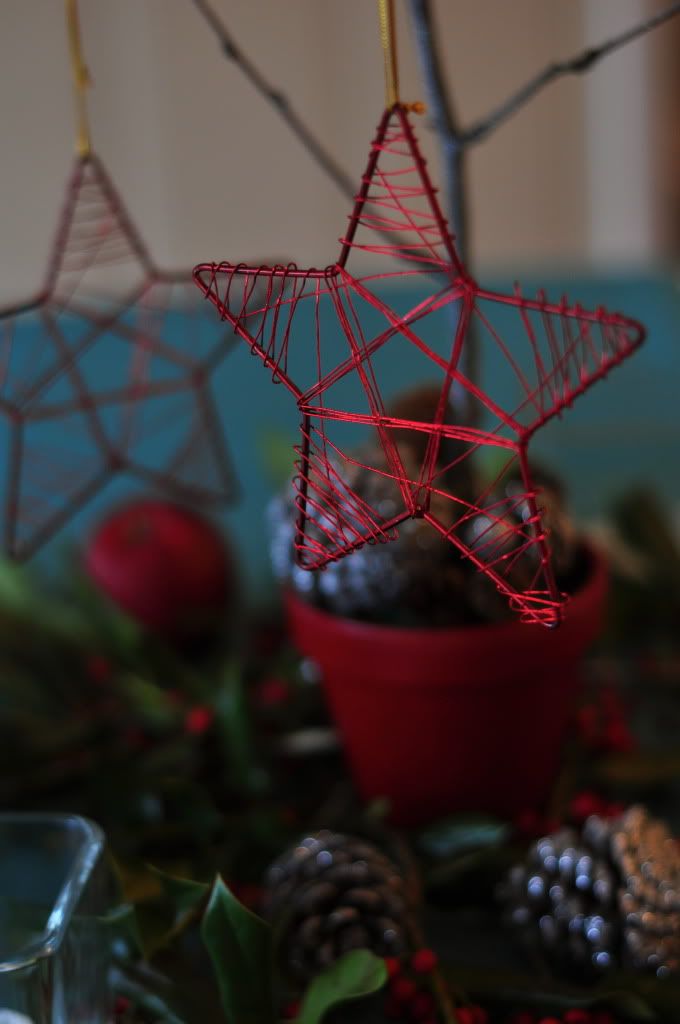 but not before i looked at bessie
my best friend who was over helping
and giving her the eye like
ohhhhhemmmmmmgggggggg. i am about to have to string up these colored lights on the tree and pretend like i like them.
then she did a heel to foot in the air hop with delight because her tree is beautiful and white. she's not invited over anymore.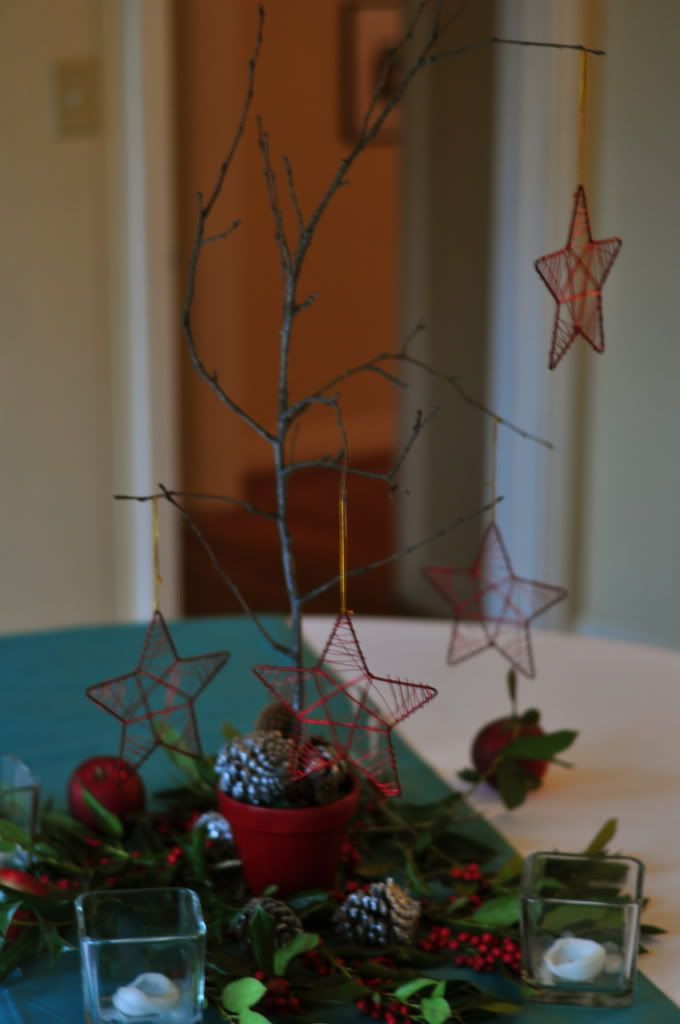 but what
do you
know? i
like
the colored lights.
i never.
maybe it's a love is blind kinda thing but i am not only dealing with it, i am embracing it and i really do think it is great and adds so much to the tree. the house. it's so happy!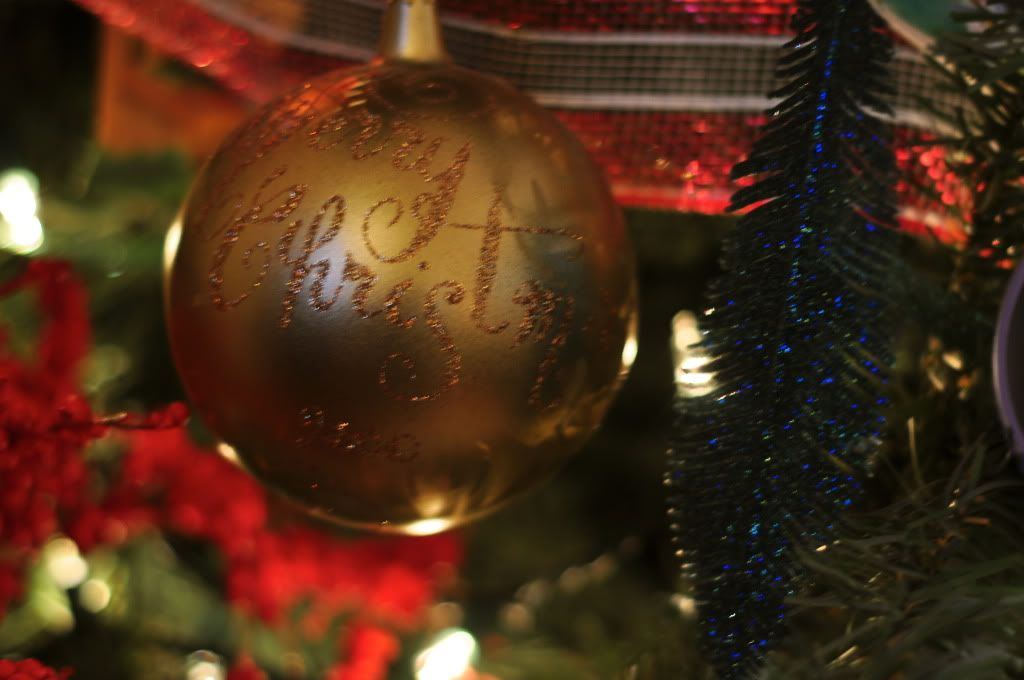 all these years i thought i knew so much.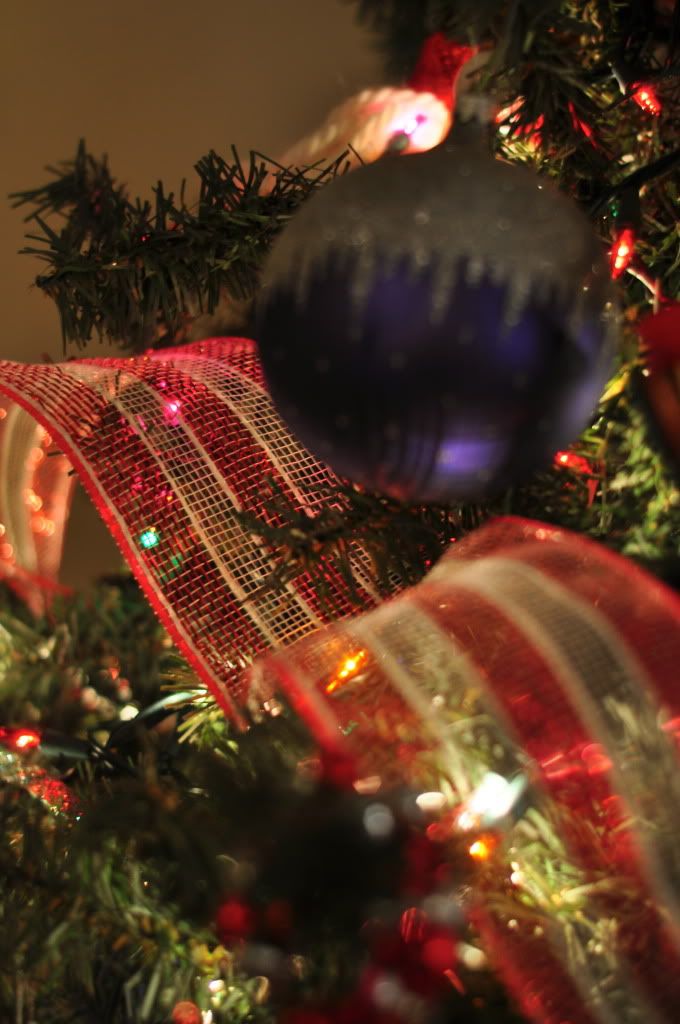 but i needed brad all these years for this girl to have a good tree.