growing up i never celebrated halloween, my parents believed that it was not a holiday to be celebrated. and i respect that school of thought still today and have read every story, pamphlet and bible verse about the reasons we should not have celebrated yesterday. yesterday - a day god made. a day he created.
here's what i believe and think today. i think halloween is what YOU make it. if you want it to be about evil and the devil, etc..., you probably aren't too entirely worried about what pleases god anyway, so rules don't apply. but i think today that it's just another day.
simple as that. as a nanny, there does not a day go by that someone of the three chil'hen are not in a costume. we have a trunk of make believe costumes and imagination play that is "arffing"
(my best friends mom used that word one time and i have since added it to my lingo because of its greatness...)
with firemen, knights, mickey mouse, batman and robin hood to name a few - and you never know when one of them escapes to the play room what will return. lately they've been on a ninja kick.
but on halloween, you just get candy. that's the only thing different for them. and the only thing different for me. it's a day to let your imagination come to life, see what your friends costumes are and get all the reeses peanut butter cups you can hoard and find
(so the nanny can steal them. please and thank you).
i am looking forward to celebrating halloween with my children one day. seeing them use imaginative play and enjoy being little and cute. that's all it will be for us. just another day. just another day...with the exception of sugar high's, meltdowns and disgruntled-ness because the costume is uncomfortable, the hair isn't perfect and their mask won't stay on...but other than that...it's gonna be perfect.
and that's my halloween 411. from a former non-celebrator.
and with all that said (aaaaaaaaaand it was a lotttttttt), here's this...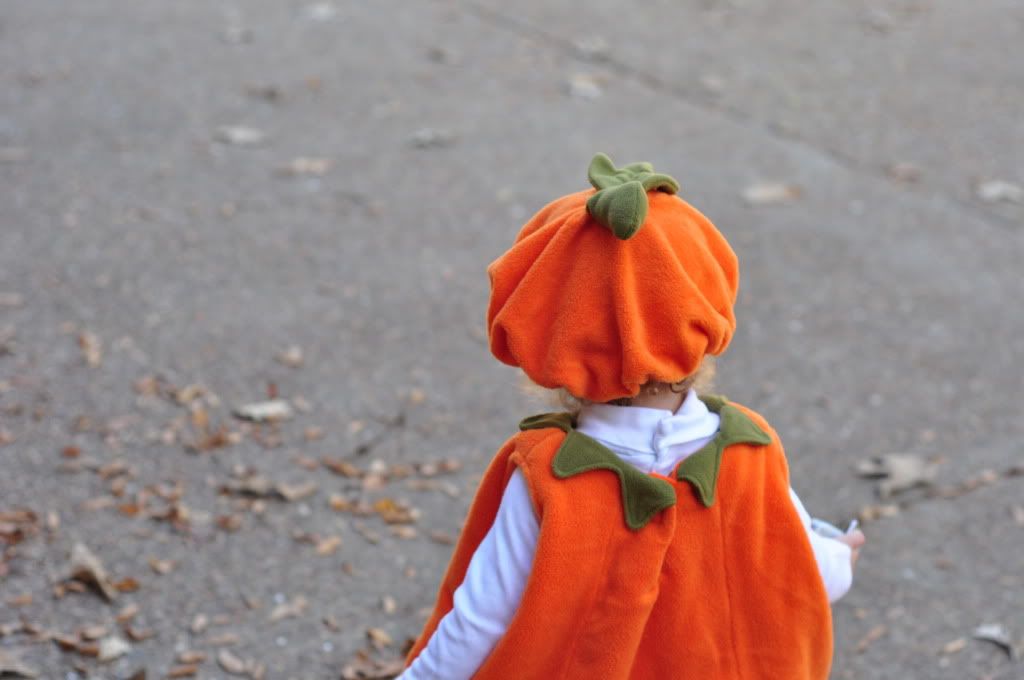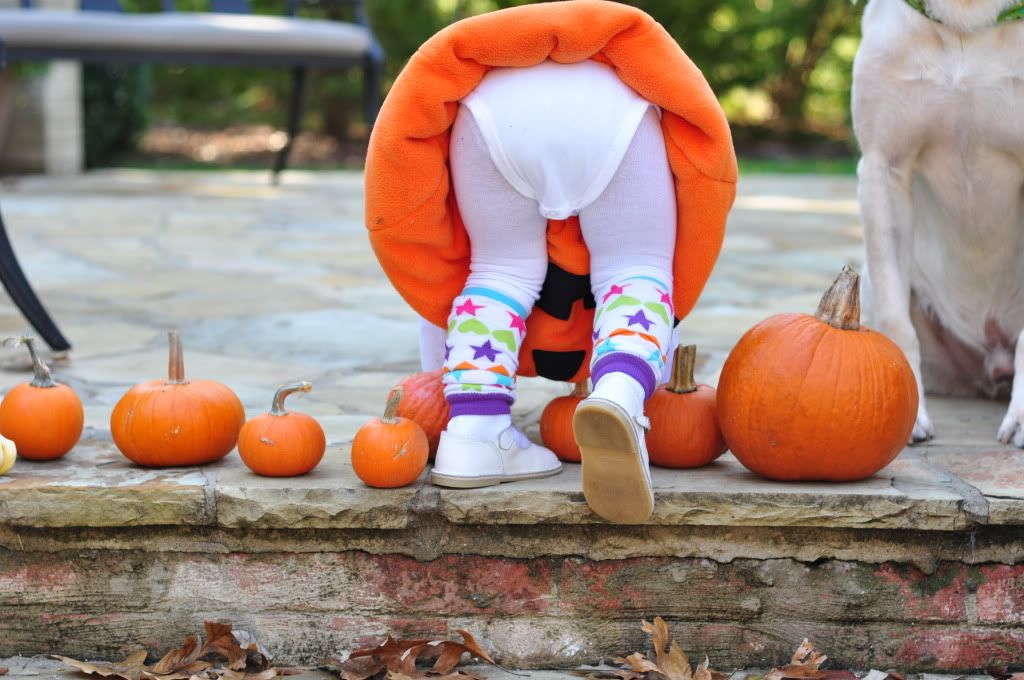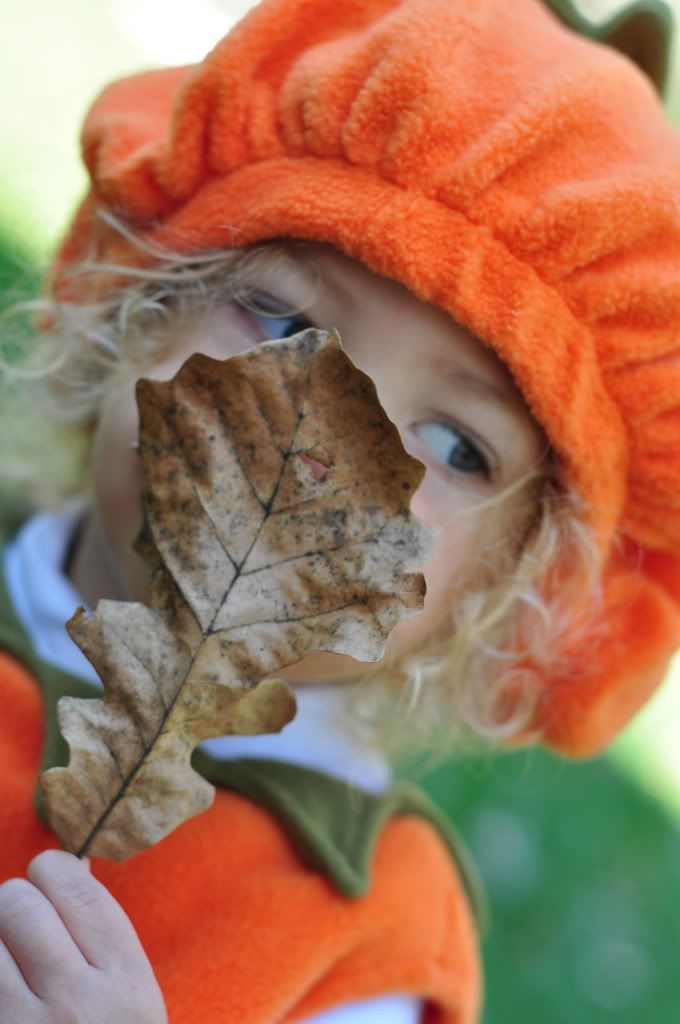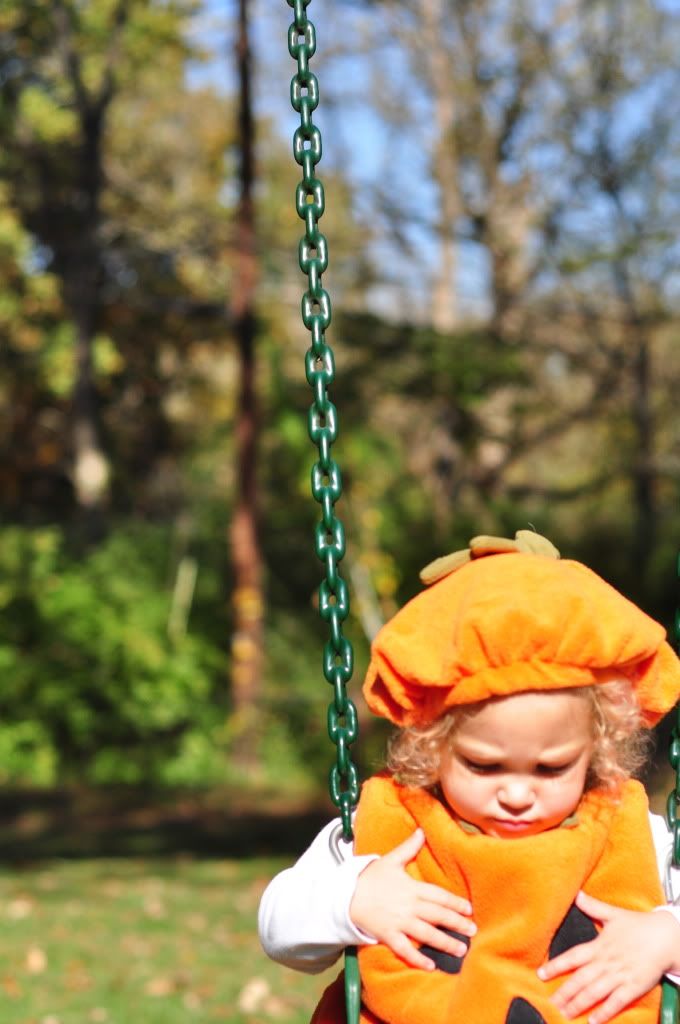 cute, right? sweet even.

then we threw sweet out da door and went all toddlers and tiaras crazy...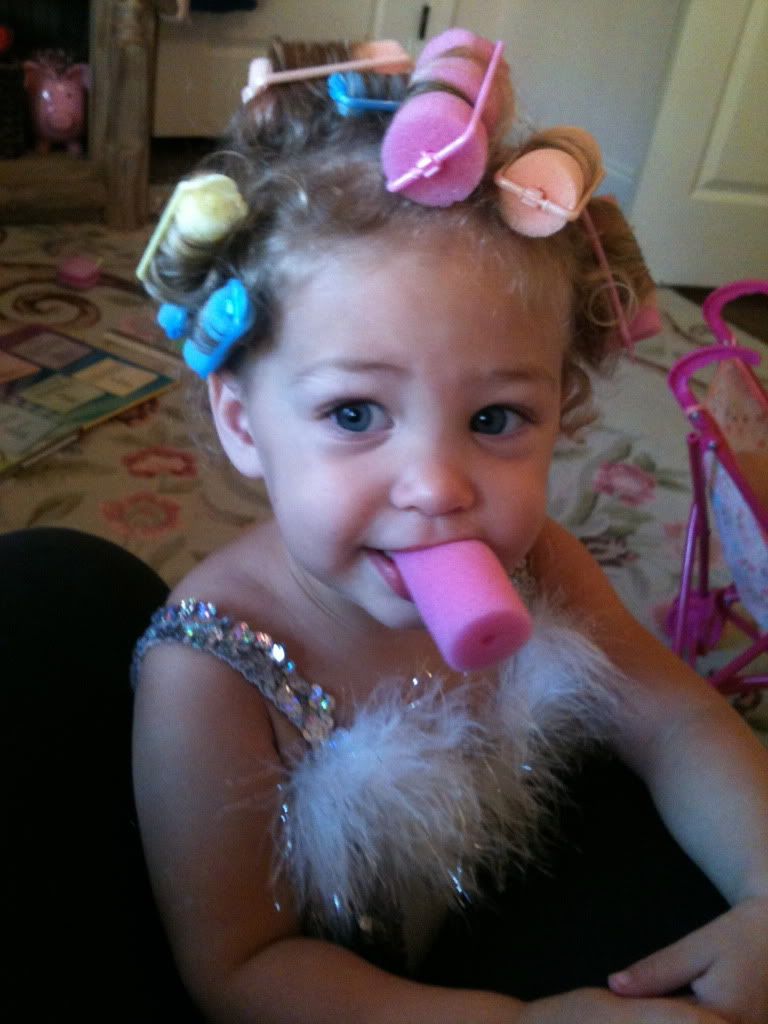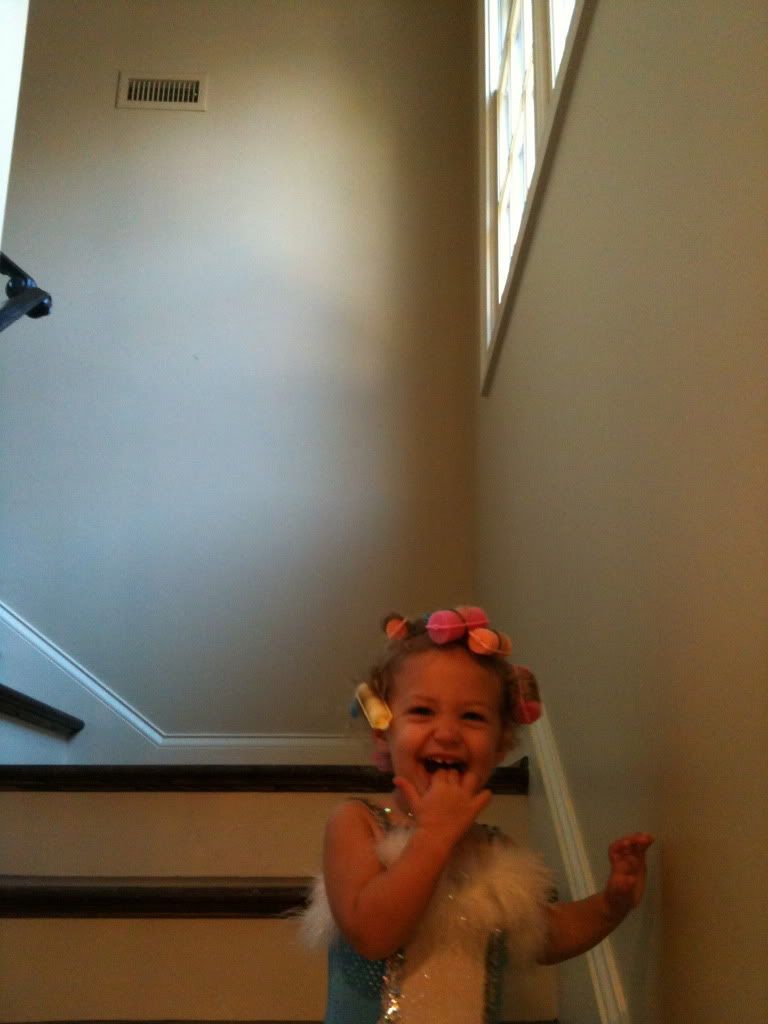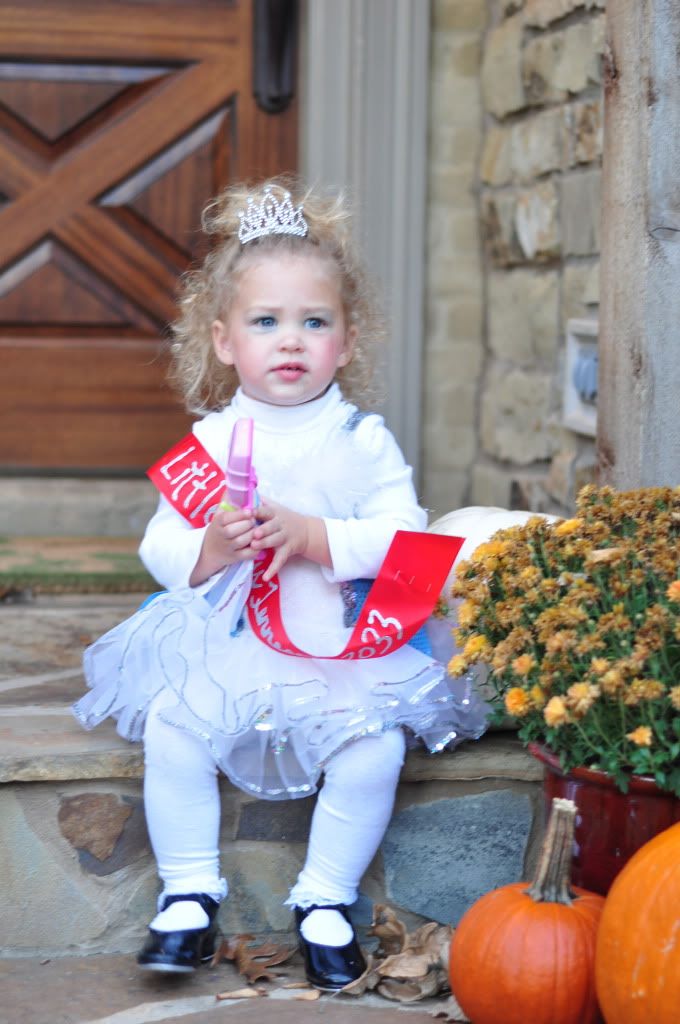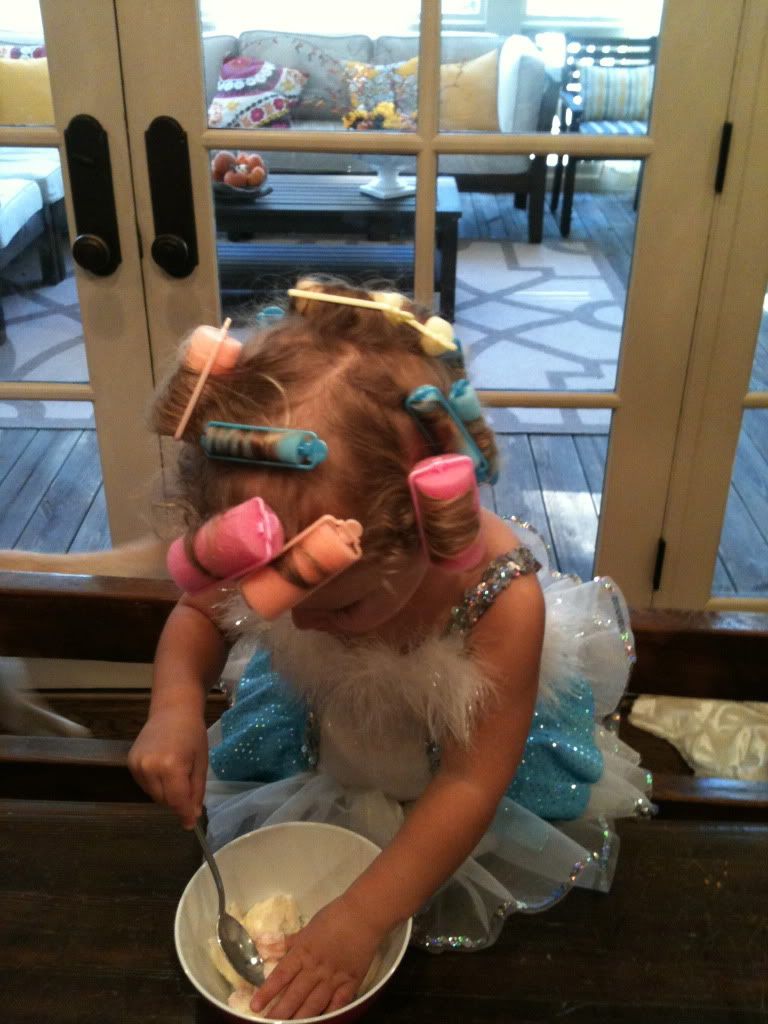 then this nanny went crazy and lost all control and let the girl wear the costume again.
put rollers in her already curly head because she wanted.
and eat ice cream "all by myselfff"


hope your halloween was full of sweet treats
and your november is even sweeter, friends.