monday was my moms birthday and as soon as brad got off from work we headed to clarksville to spend the evening having cake and ice cream and celebrating.
celebrating = party hats and thomas the train plates.
oh yeah.
lil bit was in tow since her brothers had plans and we all had a wonderful time.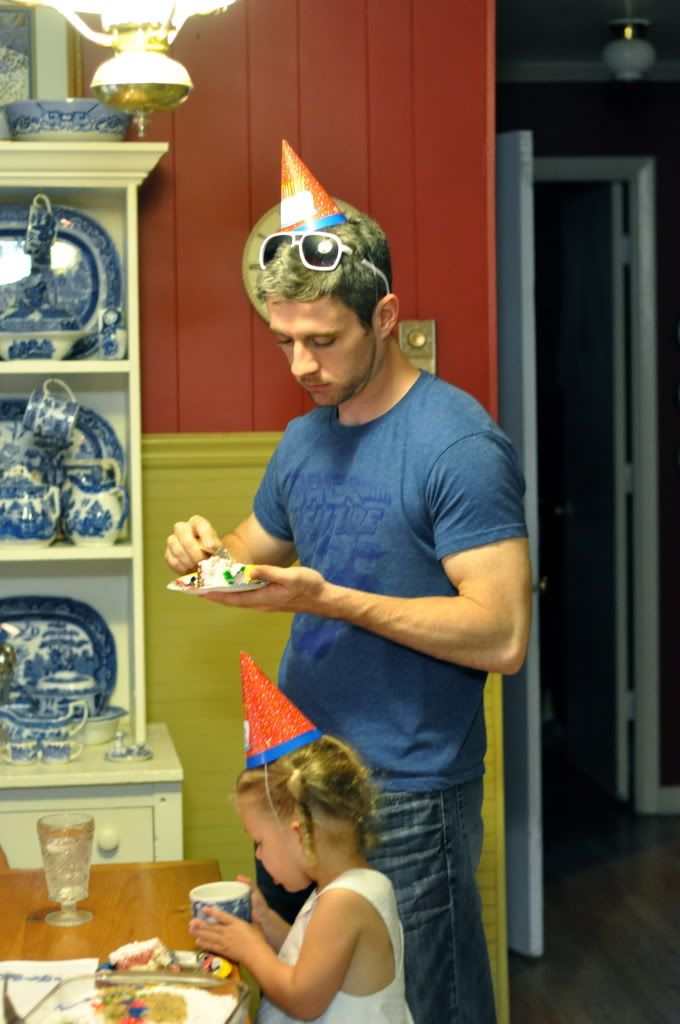 if you read my blog, you know that my dad is in the late stages of parkinson's disease and has onset dementia that often occupancies parkinsons disease. often lately when i have seen dad, there was no life in his eyes and he looked like a shell of the man he once was. really sad to watch you hero, your dad, who was once so full of life, lifeless.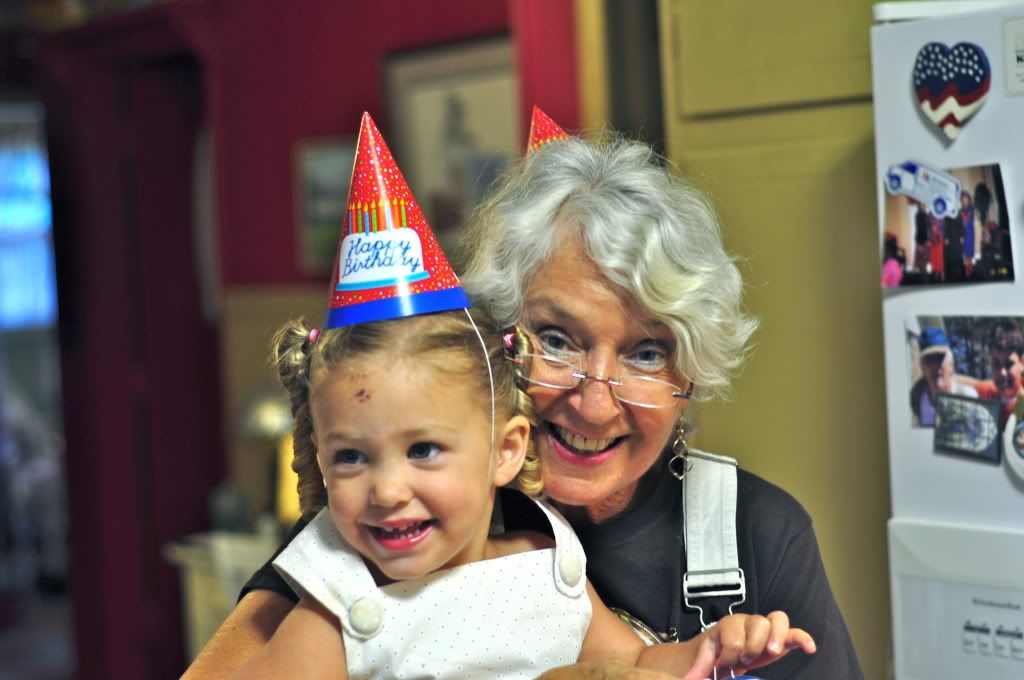 monday night was different, he was having a great night. maybe it was a birthday present for mom, i like to think that - but he was
with it. there was life in his eyes.
he
loves
candy, so i make a point every time i go see mom and dad to bring him a loot of candy. i always make sure to take
more than my mom appreciates
and enough to get
a nod of disapproval
from my mom, knowing she really doesn't care. my thoughts, if candy brings him joy, i'm standing in line at the candy store as long as needed. target was the candy store this time, four packets of saltwater taffy was the order.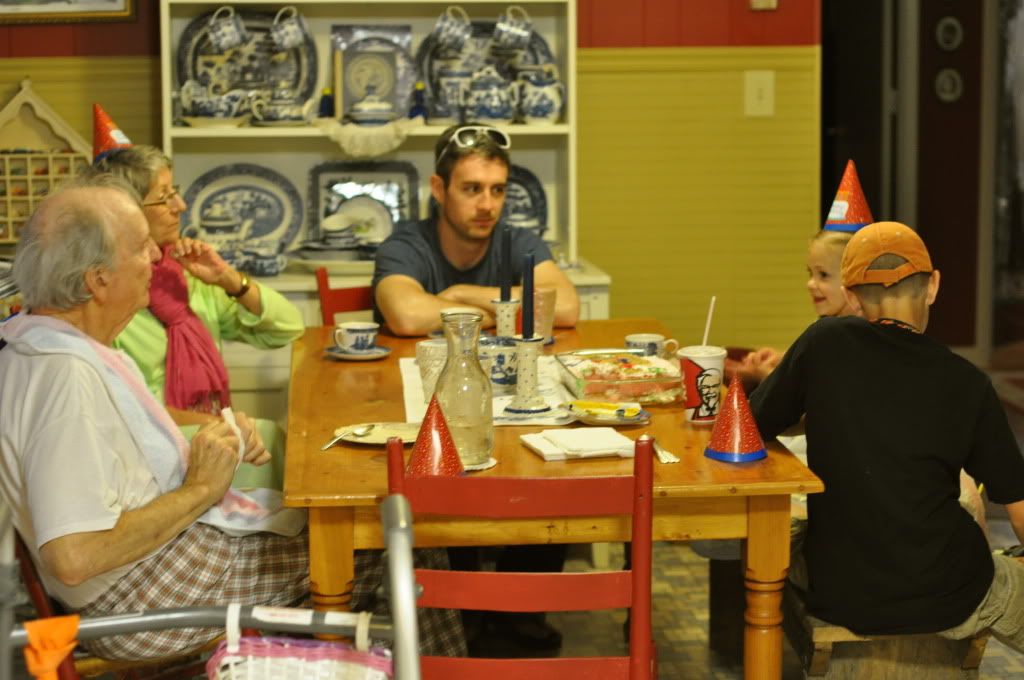 lil bit, being two and a lover of all things sugary and not allowed to have, was all over the taffy like it was her job. having gone to clarksville with me before, she knew the routine---as long as dad is eating taffy, there is a good chance that she can too.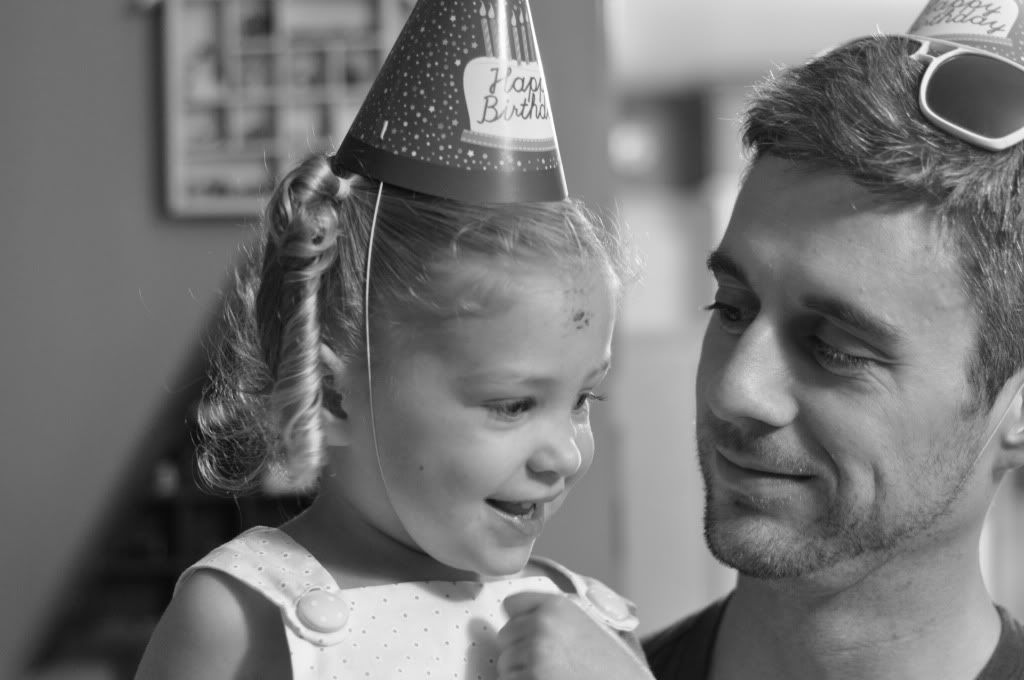 she would look at me and say,
"can i have dis candy?"
and i would look at dad laboring over opening his next piece and say,
"ask roy."
and she would look him in the eye and say,
"woy, can i have candy?"
and then he would look at me and say,
"ask jessica."
we did this over and over and over again.
everytime i would nod my head in approval and she would reach in the bag of taffy and get herself one, and then get an additional one and hand it to dad and then say without being prompted,
"do you's need help opening you's candy?"
and dad would look at me and in his hushed tone with utter joy on his face, say,
"she's so sweet!"
talking about trying to keep this nanny from turning all oprah and the ugly cry.
yeah, never happened. but i was teetering on the edge several times.
sweetest exchange between two of my very favorites.
makes me long for the day when brad and i have a child of our own and the same exchange takes place.
promise you, i will cry.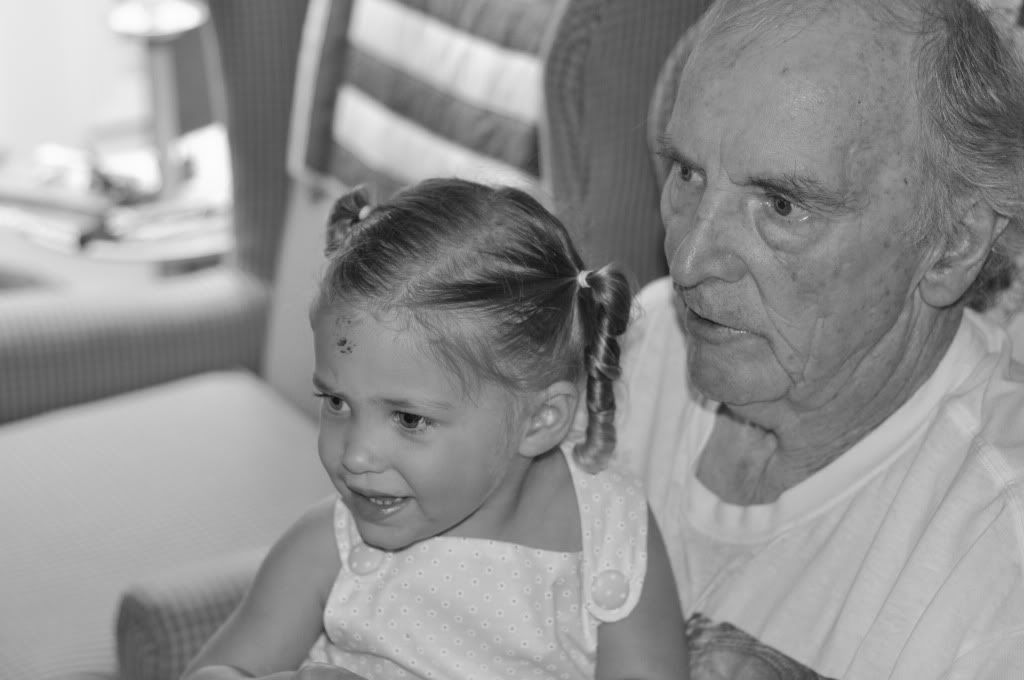 it was a happy night and a happy birthday.
and yes, mom is wearing overalls in the picture above.
kickin' it old school up in morrison lane, yo.