girlfriend taps her foot when she's nervous.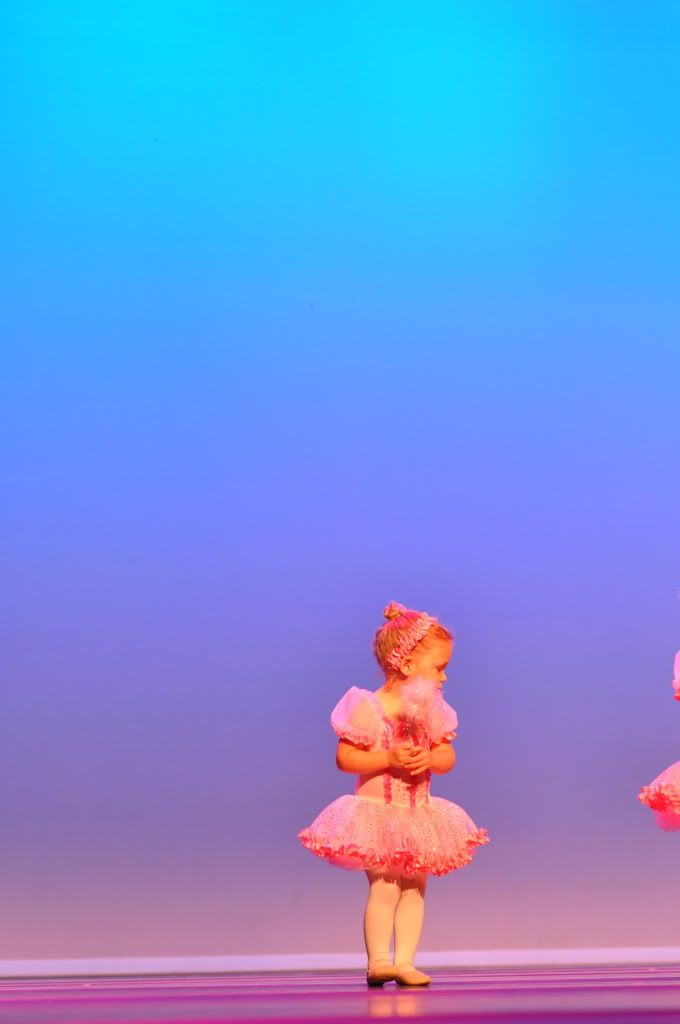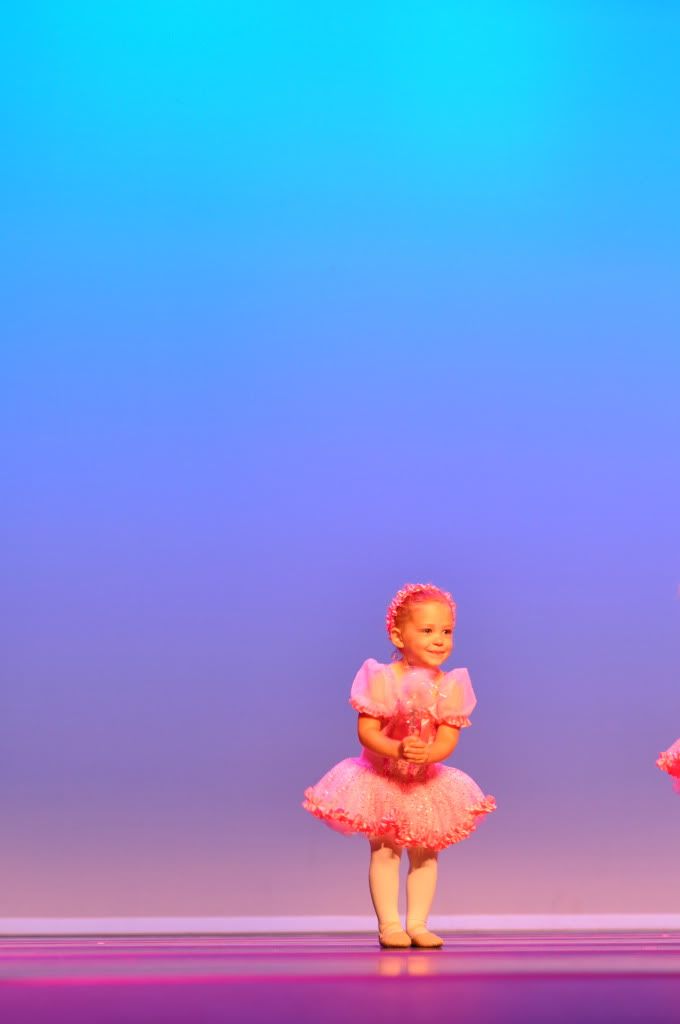 saturday was her first ballet recital. and my lord, it was cute. she was cute. and of course, perfect in every way. i told brad that at a two year olds ballet recital, there will be either crying or waving,
but not a whole lot of dancing.
about half way through, OCD lost her spot. so for ten seconds, she was focused on that masking tape on the floor, until she found her tape and then looked out at the crowd and smiled a little more.
so, maybe i geeked out and was all over that first row, camera ready, cell phone camera ready, hand ready to wave, and repeat.
and who knows if she will take juilliard by storm when she is older, but i do know from experience that being a little girl is fun.
and saturday she had fun.
and when you are two, that's all that really matters.