this weekend, we met brads parents and brother in crossville, tennessee at the largest treehouse in the world for a play date, adult style. this treehouse was started in 1993 and eleven years later the roof was on, it is really a marvel of talent and is free to play in for as long as you would like. and really a site to see.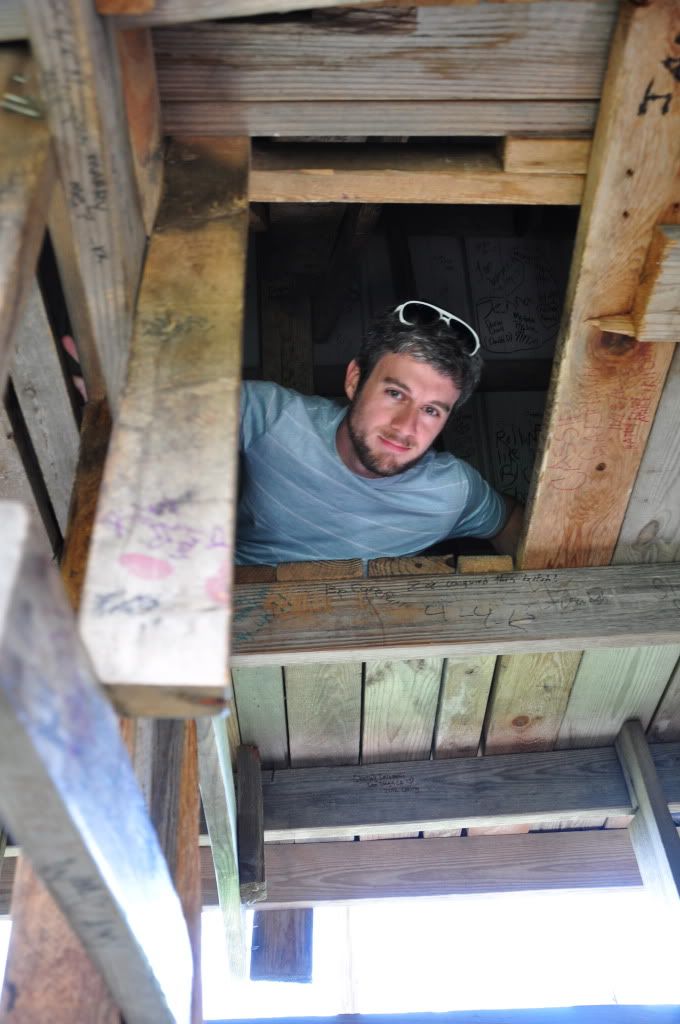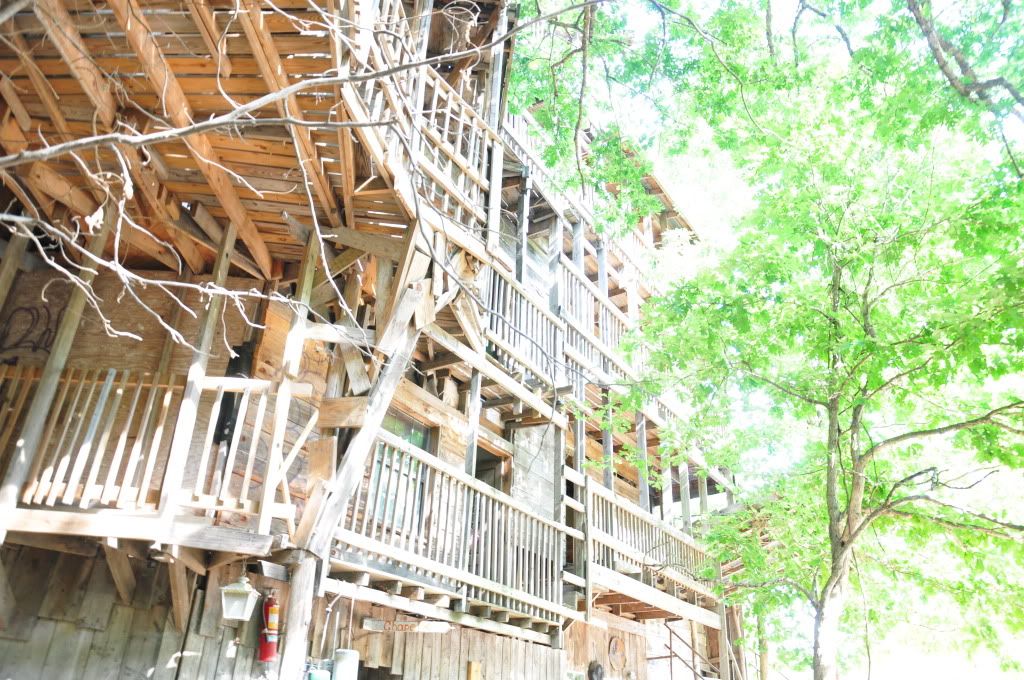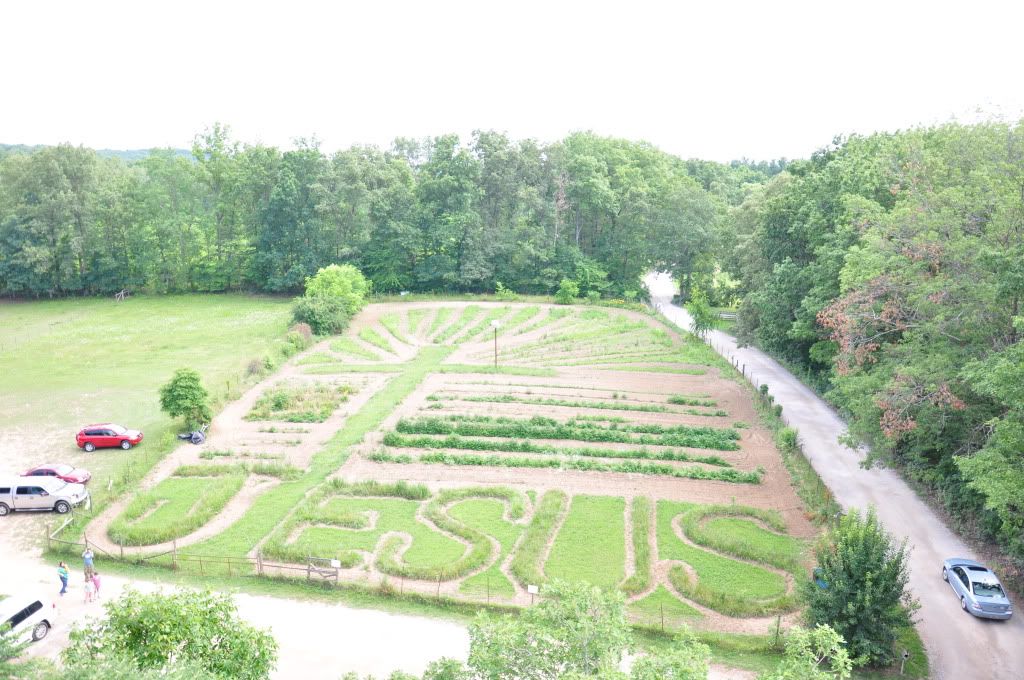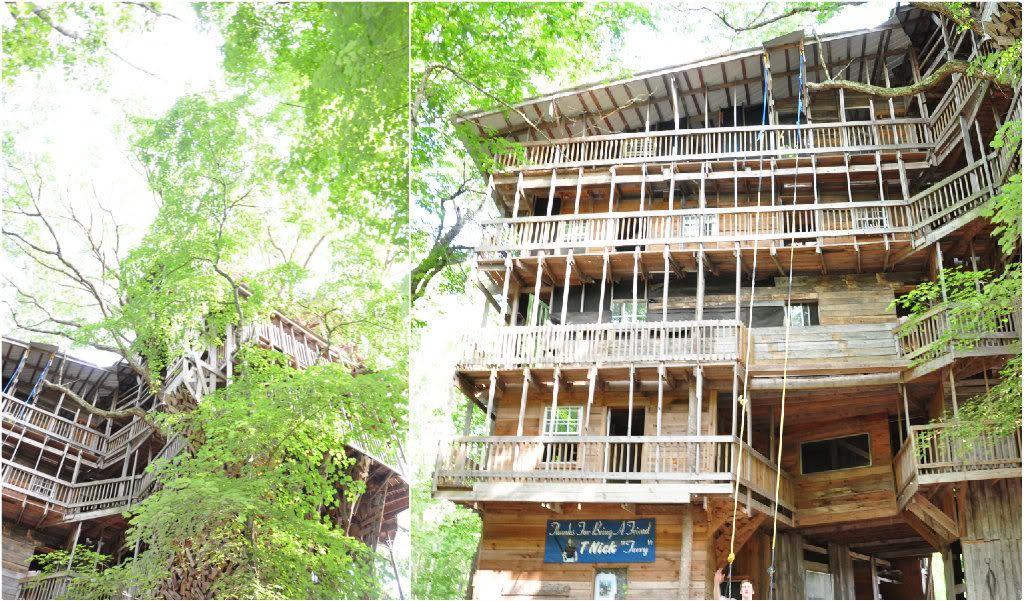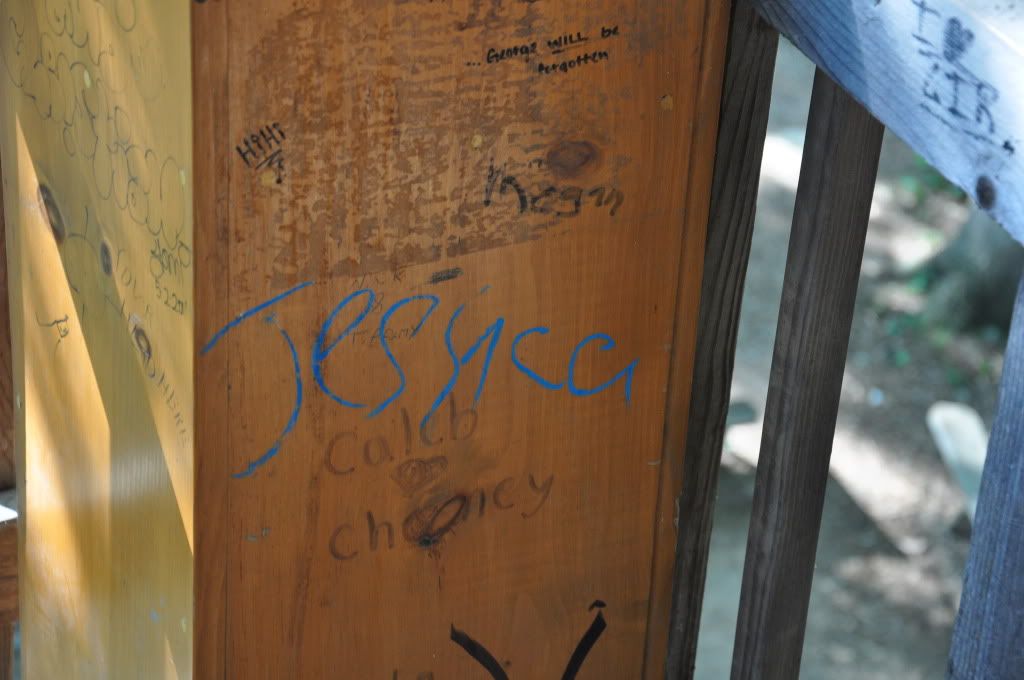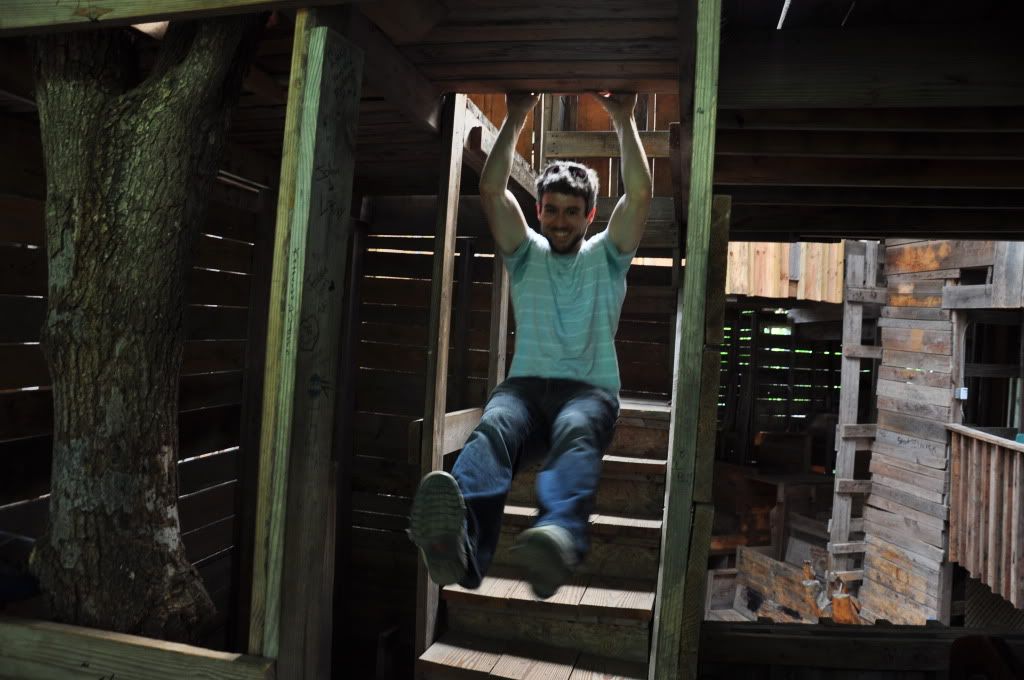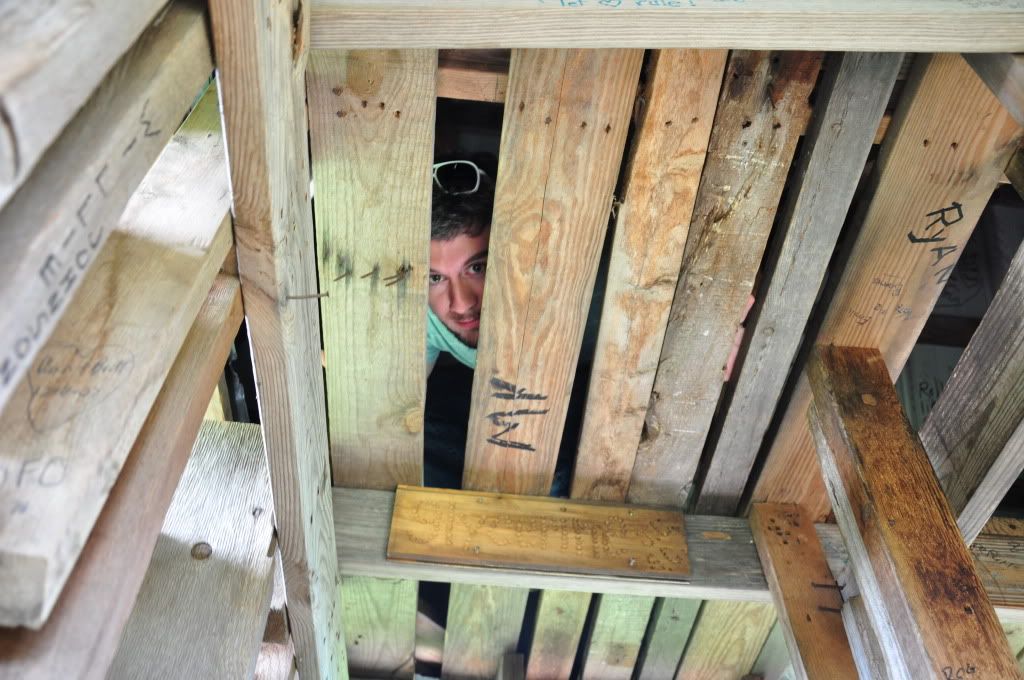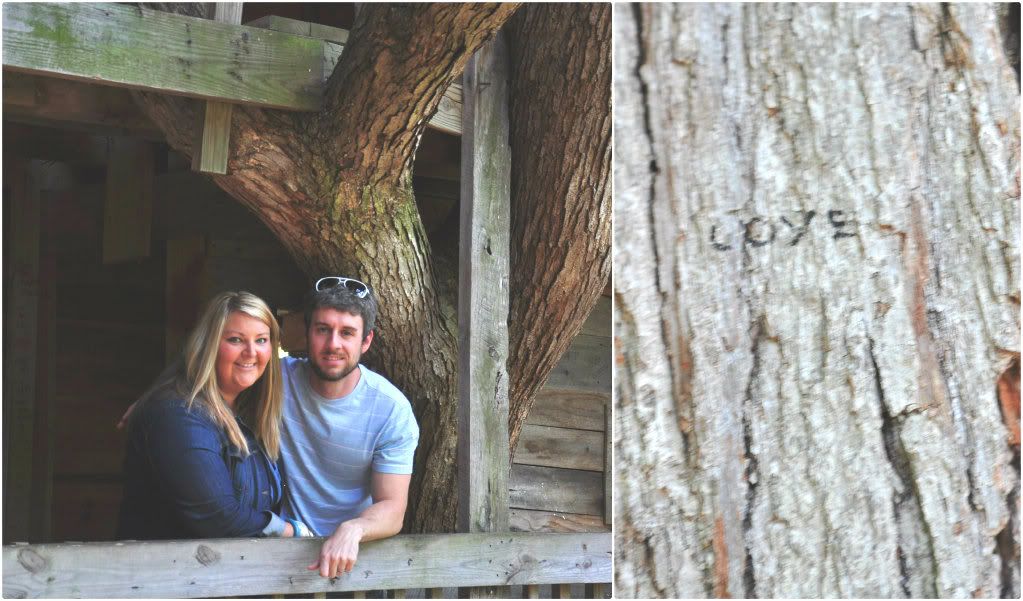 if you live with in driving distance to crossville, tennessee - it really is worth the drive. and if are part monkey,
which i had an inkling brad was, and he confirmed it there,
it is even more appealing.
here's some facts about the treehouse:
-built around an 80 ft. white oak with six other supporting trees
-100 ft. to top from lowside
-98 steps to the top
-estimated 8,000-10,000 square feet
-horace (the builder) has put in 236 days and four hours of personal time over eleven years
-a chainsaw was used for all cuts
note: i would not recommend it for small children, and not for the elderly. although there are picnic table on the site and a fun swing if you want to keep your feet planted firmly on the ground.
p.s. also, i did not graffiti my name as you see above. another jessica did, shame on her. and my handwriting is much better than that...and i probably would have drawn a flower. geez.
have you been? or seen anything like this? cool, huh?