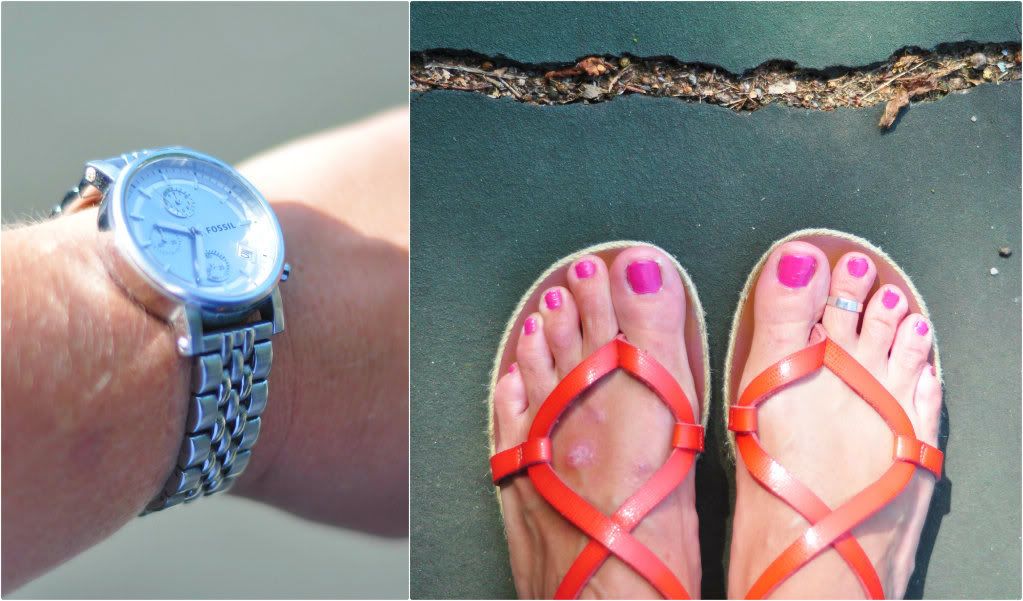 we went to the park the other day and i happened to have the camera (to take pictures of the fellas) and after lots of begging on their parts to
please ms. jessica please let us take a picture with your nice camera. please we want to take a picture of you!
i caved and after strapping it to their wrist secure ten times over, we had a photo shoot.
the result is a combo of little fella photography and yours truly photography.
we are that talented.
check out his face while his brother takes our picture.
cracks. me. up.
this same night i went to bed in this tank top (it has rows of rows of small beads at the top) on and all the sudden i felt
something, a bead, perhaps
in my hand and then i felt a string.
so naturally
i pulled the string and a thousand little beads fell off into.
my. bed., my. hand., my. everywhere.
in our dark room.
so here and now: this shirt has been retired.
you saw it here.
it almost didn't make it.
bye shirt. you were good to me.
shirt and sweater: old navy
jeans: old navy
hat: h & m
watch: fossil
sandals: report
sunglasses: urban outfitters