i have seen some cool gals around nashville wearing tons of arm candy lately in the form of just natural beads, so simple but really makes a statement that i love. you know that statement that says
"look at my natural arm candy!"
what am i even talking about?
so, what's a gal to do? make some!
oh my gosh, and they turned out awesome. i think i have worn them every day. my arms starting to hurt through because i hold it out for all to see---that's a joke. my arms not hurting, BUT my wrist has
neva l
ooked better!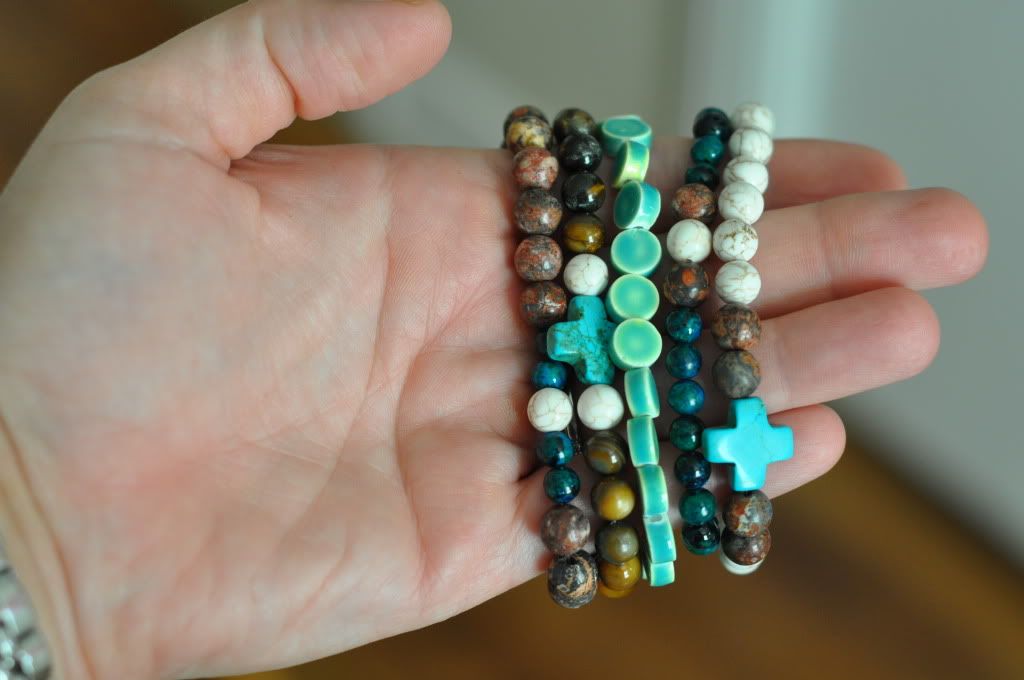 and i'm all about sharing the
wealth, errr, beads, errr, bracelets.
sooo, its a GIVEAWAY!
-
=
+
-
+
=
-
CUE THE CONFETI
-
=
+
-
+
=
-
here's the deal. it's easy.
2. and then tell me you follow it in the comments below.
3. if you already follow morrisonlane, just tell me.
4. you can always tell me your favorite bracelet too.
5. in one week from today, i pick a winner and THEN mail you three bracelets.
6. you are welcome to tell me which three you prefer.
7. LUCKY.
woo hoo, now we can be twins!
i'm excited, are you excited?
now go tell everyone you know...morrison lane's makin' braaaaceletsssss.
OH, p.s. so my wrist is not a size tee-tiny, so tell me what size bracelet you usually wear and i can make it to fit. i promise. cross my heart.
giveaway ends next tuesday.