so the day after
this post
, the owners that had previously had lilly called and their kids were really missing her, so they needed her back. so we were dogless, and realized we really wanted a little pup in our life and house...and since we had bought a ton of toys and food, we decided that we needed another black poodle.
and it just so happened that peggy just appeared on facebook and needed a new home, so guess who's back in business and has a pup?
oh yes we do.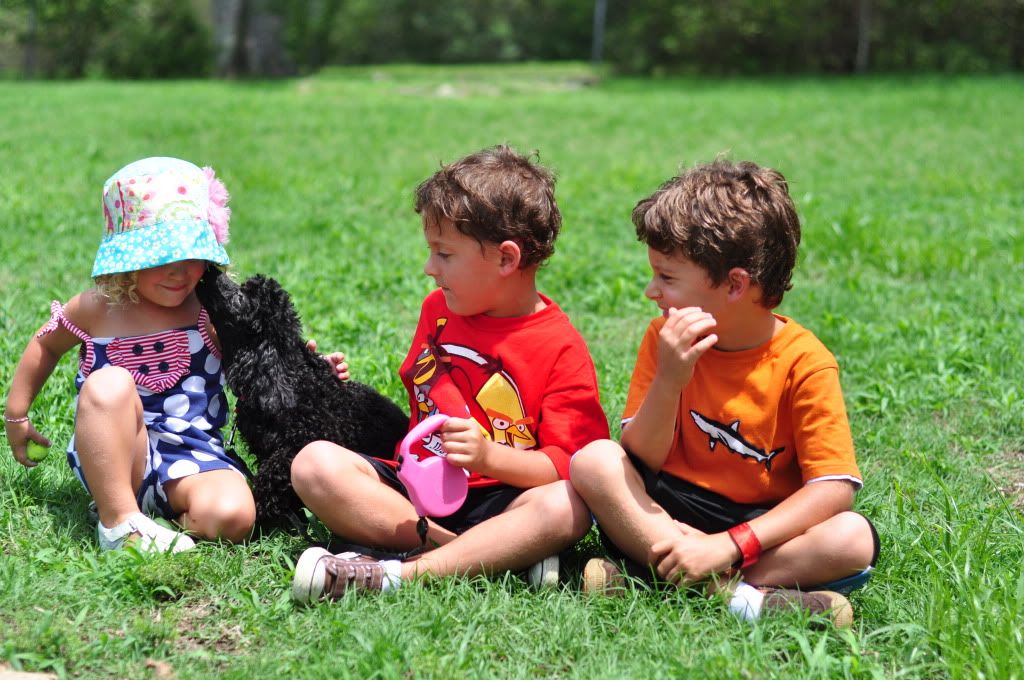 the little fellas are already ready to trade in their yellow lab for peggy, they have sweetly asked me several times if we could trade dogs.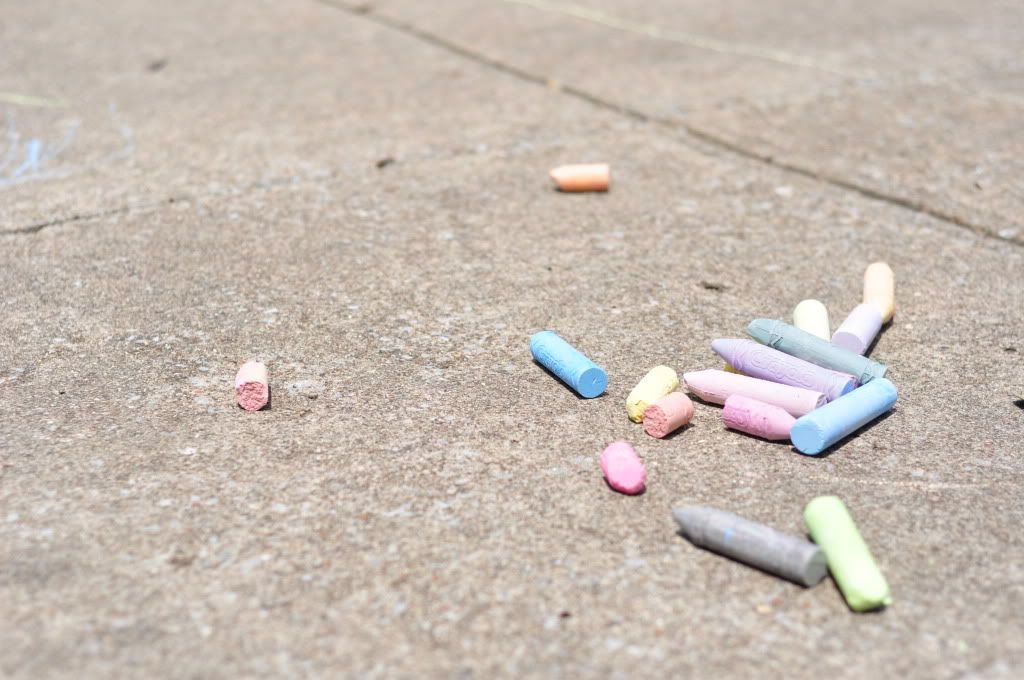 brad went and met with her mom and dad and their owners last night and left with her. and she is a sweetie. five months old and short and squatty, and sweet as all get out.
oh she is sweet! almost as sweet as this face...
and that's some tough competition because thats a sweet face.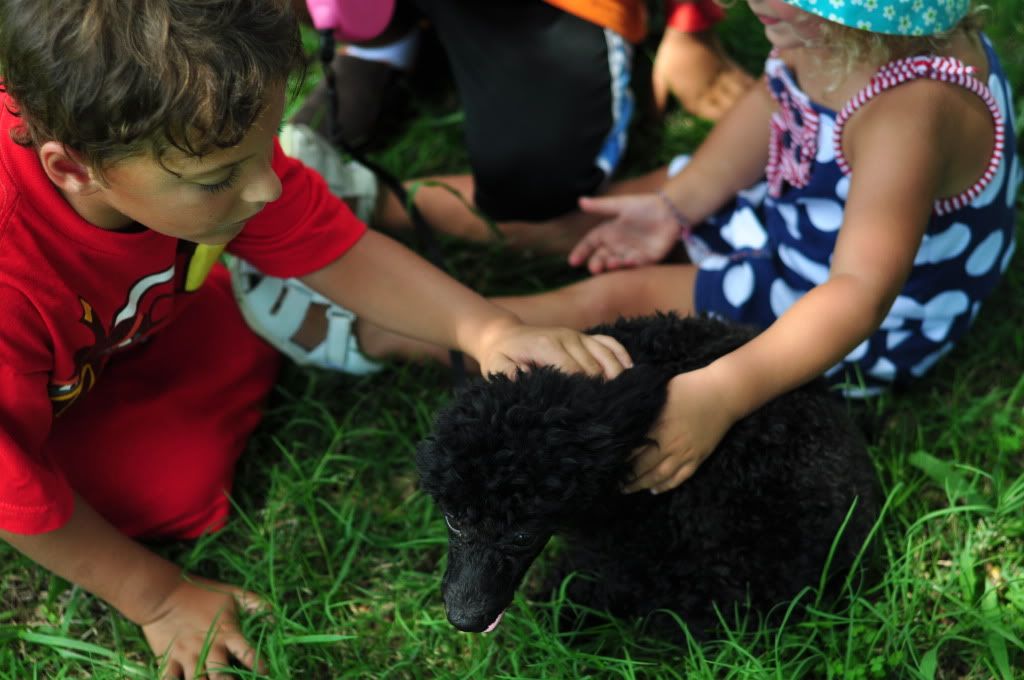 and bless little peggy dukes' heart, these kids love her! so today when we came over for a visit,
boy did they love on her.
she gives kisses, we accept kisses. and yeah...lots of slobber.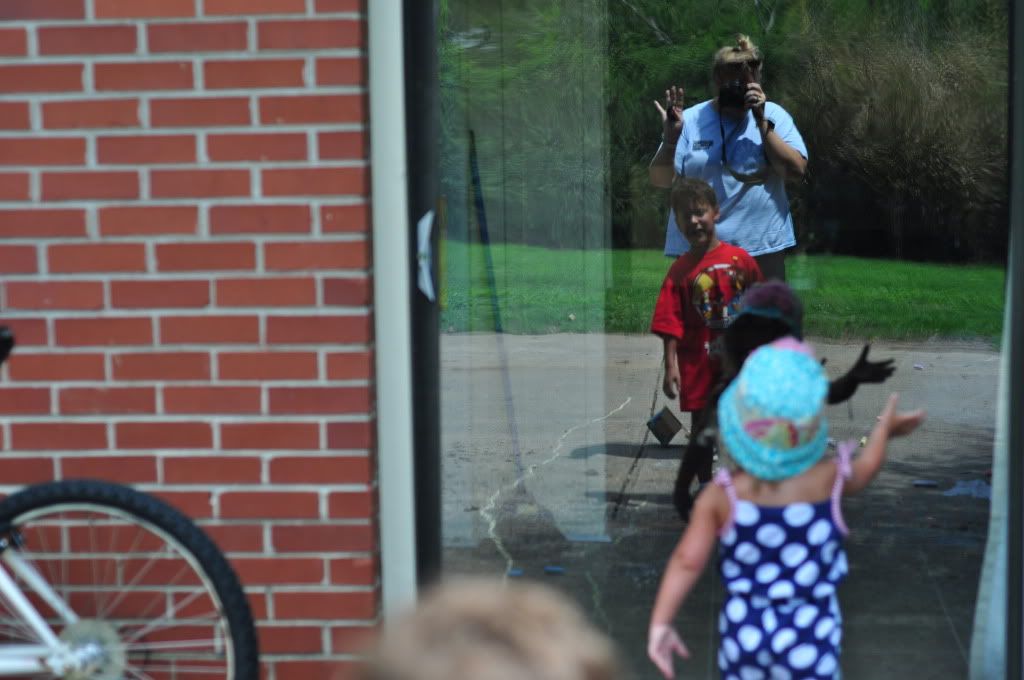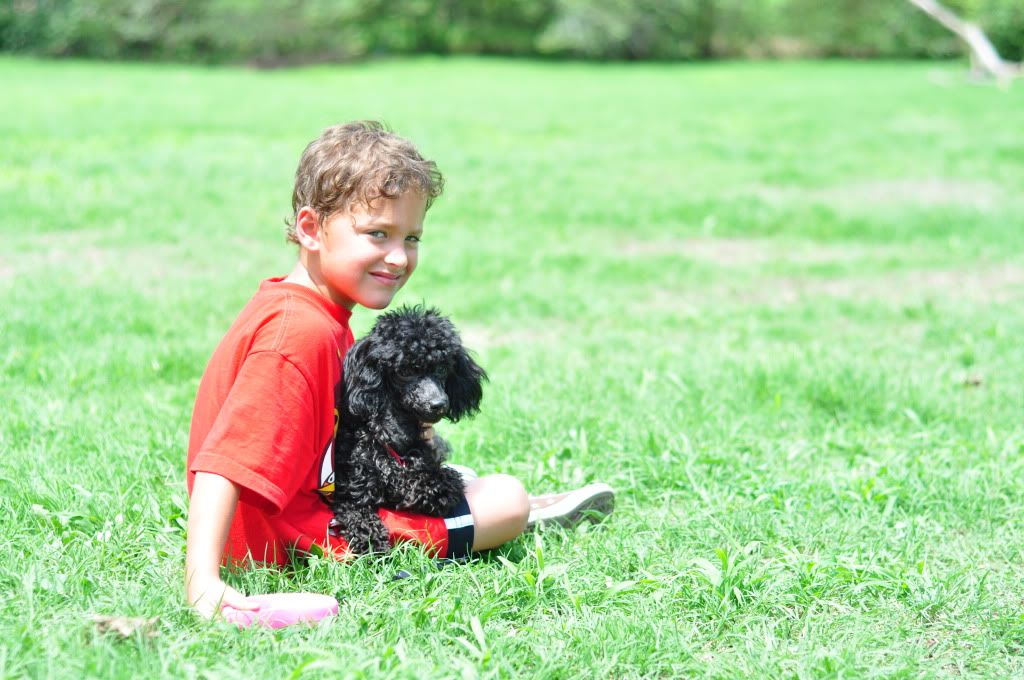 peggy wasn't the only one who "went potty" outside yesterday either. and luckily i keep a spare pair of panties in my pocket at all times.
who's ya nanny?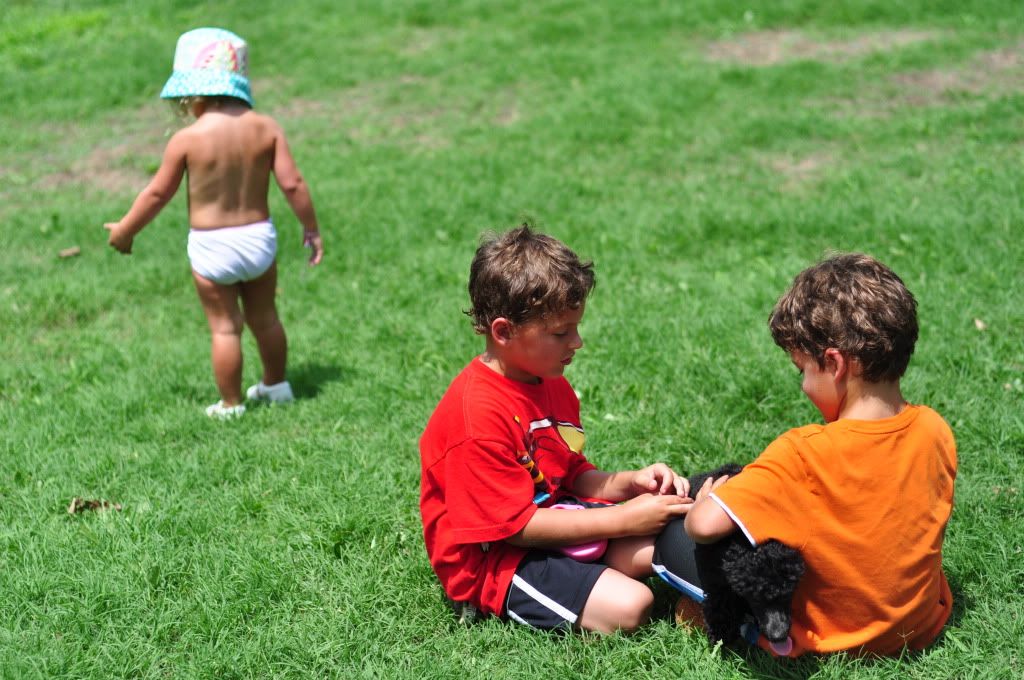 photo bomb in the panties.
so we are happy to have a little bit of furry love in our home now. and i think we made a good choice, she's a keeper and we are already attached.
i mean, you might be too, huh?
i mean, ya gotta love peggy the poodle dukes. (and yes, brad picked her name)
i let him have the dog naming rights, so maybe this means i'll get the baby naming rights...
go ahead tell me how smart i am.
welcome to our little world, peggy dukes. we are really gonna love you.
and i promise to get you that really cute puff bow for your collar at target asap.