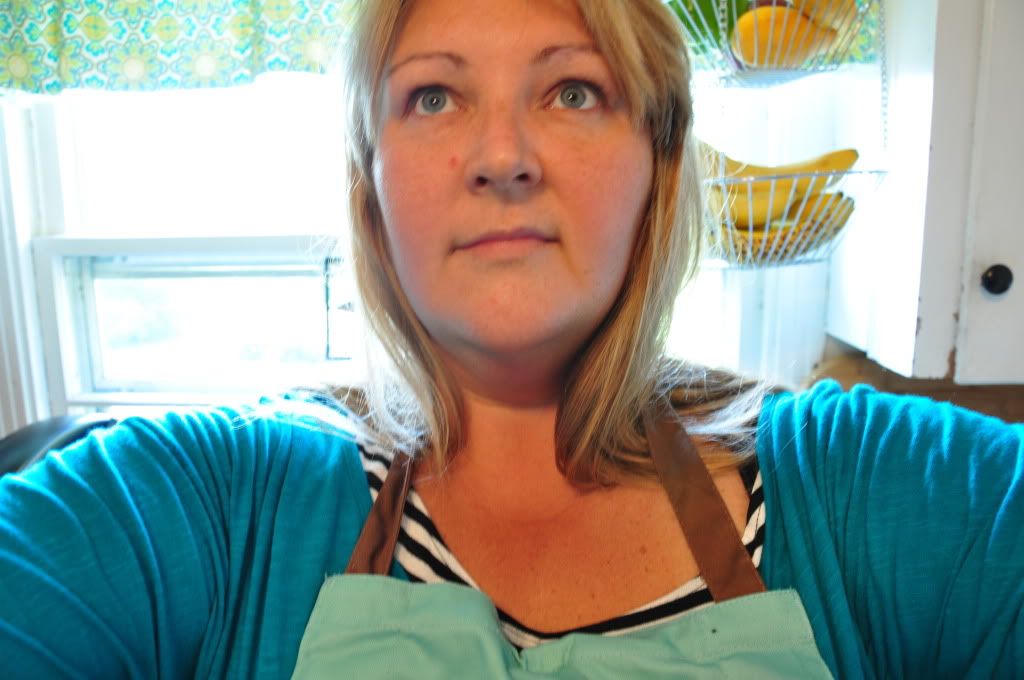 keepin' it real over here. no make up and a bump on my face, holla. there i am.
brad and i have made a commitment (duh!) to each other that we will eat clean til christmas. today is day 15.
no processed food, clean, natural, organic.
which means, this girl is wearing aprons. i have to prepare breakfast and dinner daily. fresh: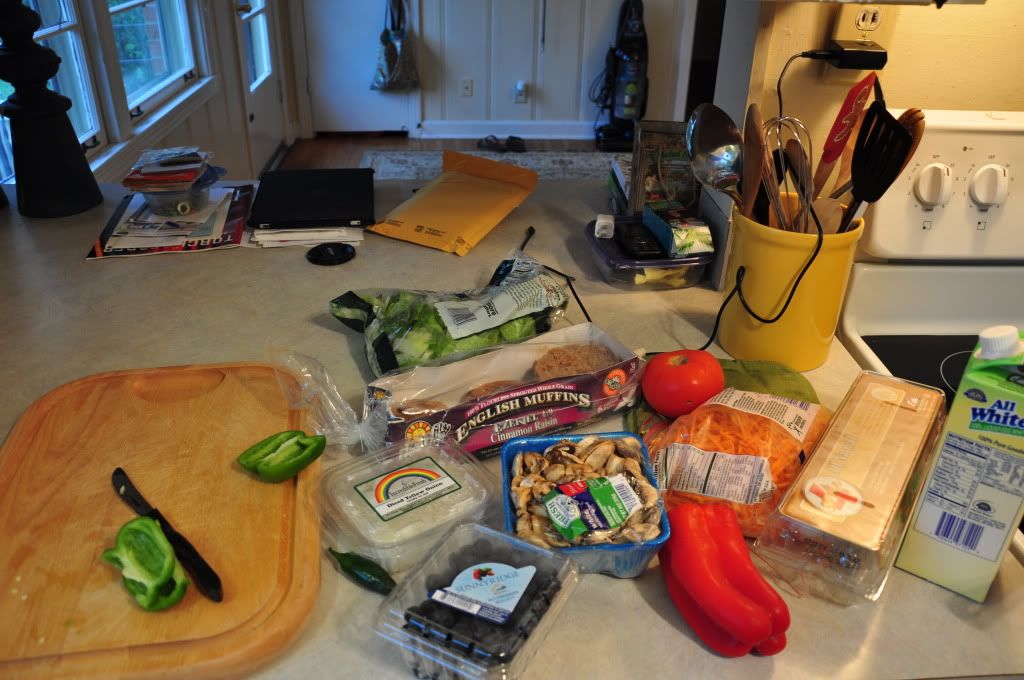 which usually looks like this.
all the ingredients for an egg white omelet with vegetables in the AM.
last night for dinner, in a departure from our usual meat and veggies, i made "clean" eggplant lasagna.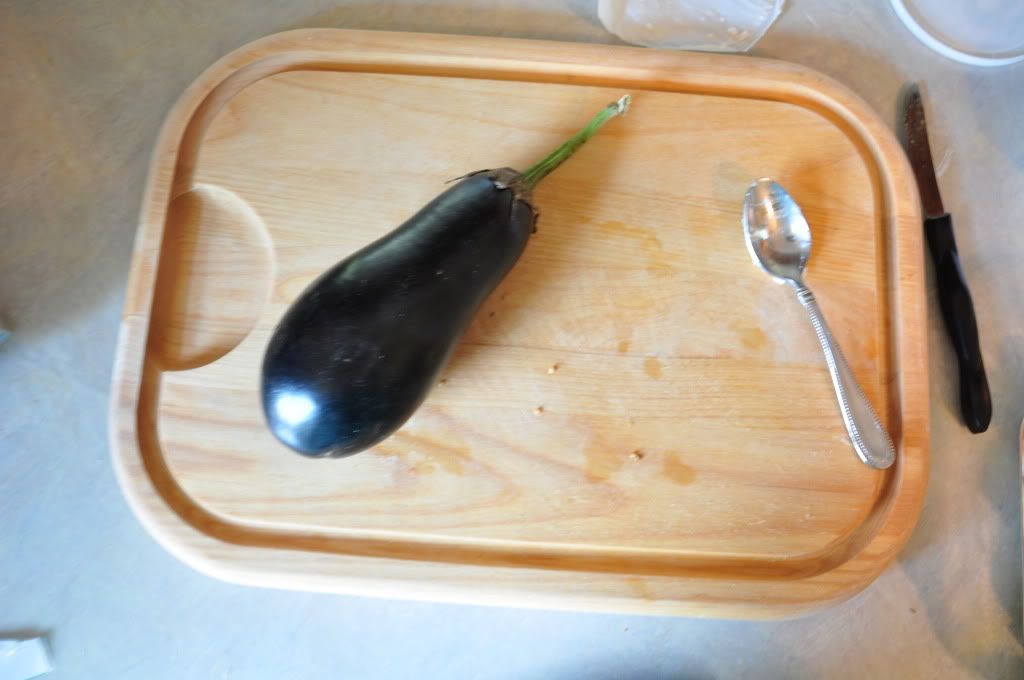 it was so yummy (or maybe we were so hungry) that we scarfed it down before i got an after picture. all cheesy and yummy.
here it is pre-oven. you should try it, it's YUMMY.
two medium size eggplant
low fat ricotta cheese
fat free cottage cheese
low fat shredded cheese
marinara sauce (i made my own to keep it clean)
-crushed tomatoes
-oregano
-basil-
-salt
-pepper
-onion
-garlic
-turkey burger
create the layers like you would "lasagna."
cook at 350 degrees for 40 minutes.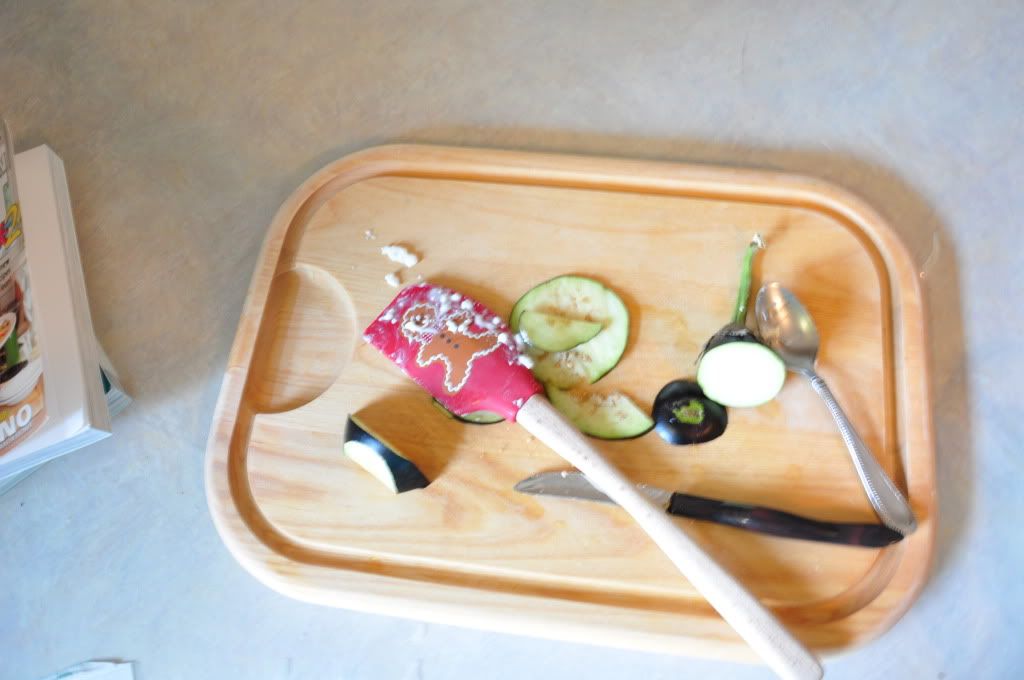 don't be jealous of the best gingerman christmas spatula ever. ho ho ho
let me know if you try this, it would be good with more veggies too!