i successfully crossed everything off the TO DO list this weekend, except write blogs. this means the week is starting with
no dirty laundry, clean floors everywhere, no piles of clothes, clean sheets.
farmers market for fresh veggies: check
workout: check
go see mom and dad: check
buy a new car: check
you know, just the normal list. actually buy a new car wasn't on the weekend list but it happened anyway. AND brad was out of town. talk about trust in your marriage. hey honey, i just found a car we need, can i get it? it was much more conversing than that, but we do have a new ride for me and i am thrilled. it was needed and it's nice to have a new ride that everything works. i feel very thankful.
that was friday.
the highlight was getting to finally go see mom and dad after it had been a while.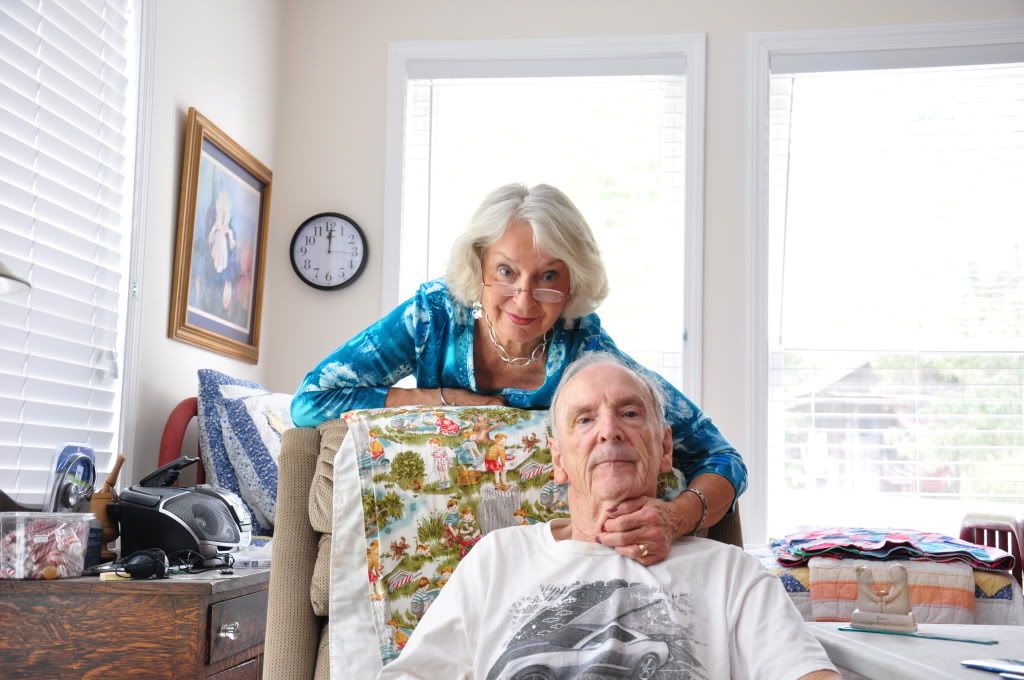 as soon as i walked in the door with the camera in my hands, mom said in her southern drawl, "here, take our picture! roy. set up. smile!" click. "here, let me see it. oh lord, i can't take a good picture." "take another one."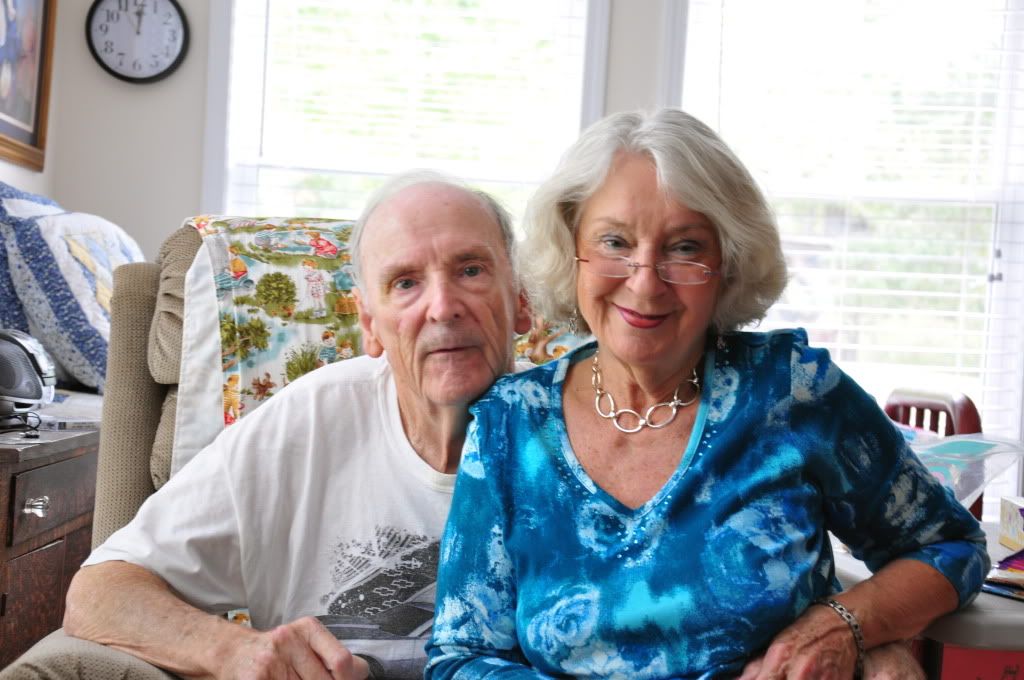 "well, that's better."
dad was more worried about getting back to the candy that i had brought him.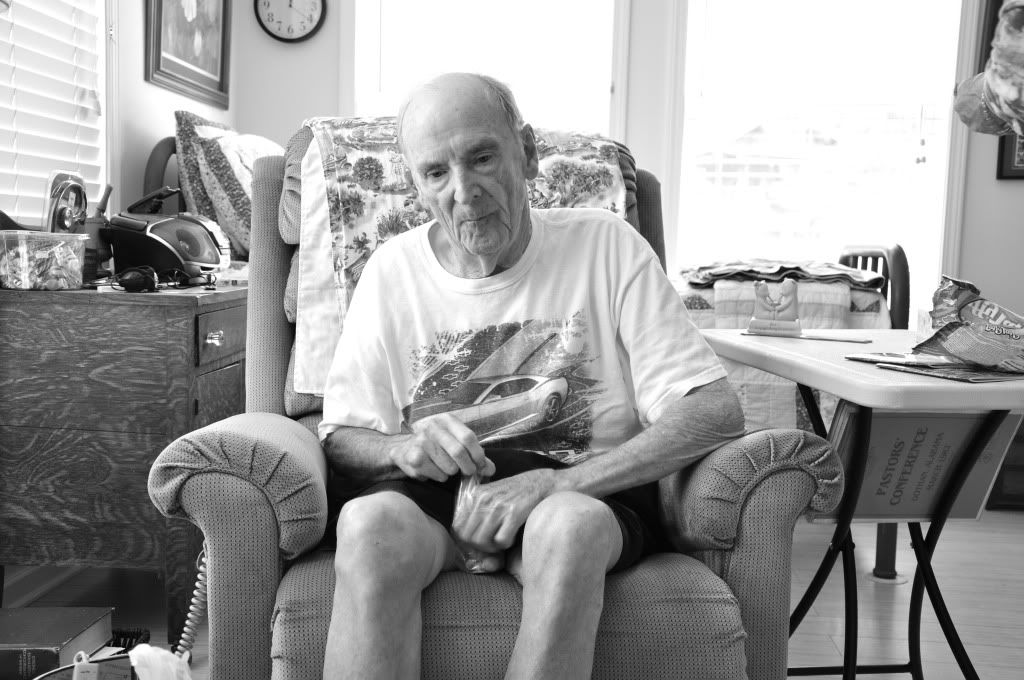 after all, pictures smitchures. candy dandy.
let's be honest.
can you blame him?
it was a good weekend. my heart is full. and ready for a new week.
hello monday.