he takes the trash out all the time. even when i don't ask. this is a HUGE one,
case in point.
he gets up EARLY to let the dog out, wants to and never complains.
he is kind to me.
he listens (and i really like to talk, although he says i am quiet).
he wants the very best for me, he wants me to have everything I WANT (even things i don't need).
he loves me with his whole heart.
and he's hot to boot.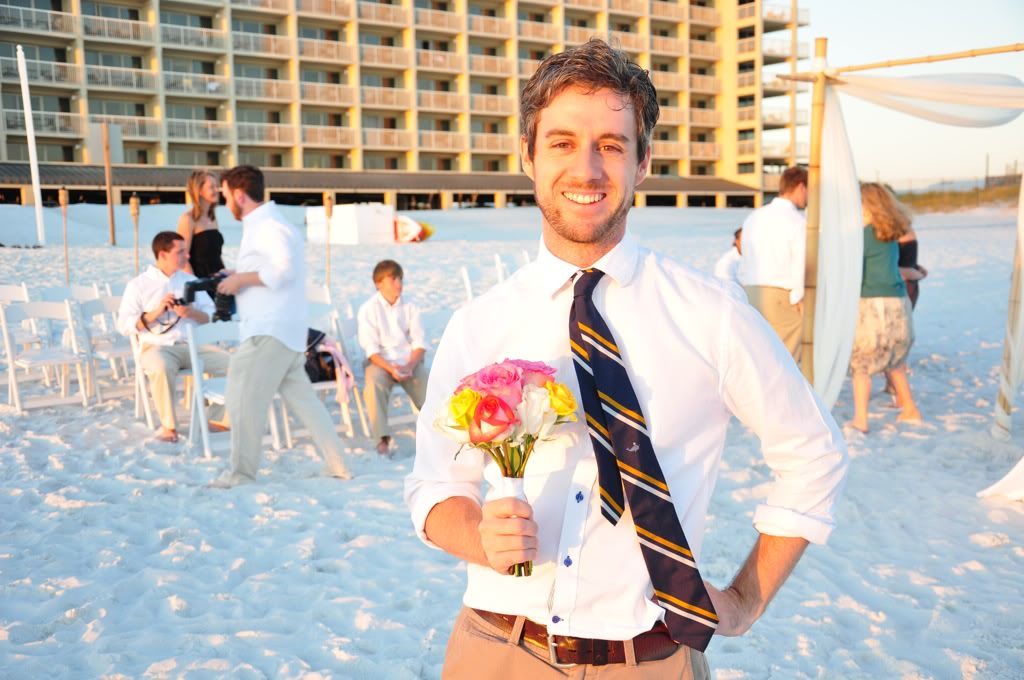 but here's one to you single girls.
i was there too. what seemed like the forever of
when is it going to be my turn.
and as you read this and
roll your eyes
and are like
whatever, you don't know.
i do know. i met brad when i was thirty three years old.
until then i spent a lot of my late teens, twenties, and a few years in the thirties asking myself that same question.
i loved the lord, i was good. i made good choices, and did "everything right" and all around me everyone else had their person but i was alone.
sure, i had friends, lots of them. but i longed to be loved
by that one person.
longed to be told i was pretty from that one person that would say it for the rest of my life.
then life happened. and life passed me by. or so i thought.
i resigned myself to think that even though i thought i trusted the scriptures on
trust
and
god knowing the desires of your heart
, i thought maybe, perhaps, he might have skipped me when he was referring to this.
because all i had ever wanted was a him.
i remember crying so many rights asking god why.
why am i still alone? god, i am thirty two now. thirty two! when is it going to be my turn?
then one day i told my best friend that
you know its okay. if i never get married and have kids, it's okay. i am loved and i have so many children that i love and that love me. that's all i need. it's okay. i don't need that anymore. i am good.
without missing a beat she told me i was stupid and that was a ridiculous thing to say.
from me of all people. that it just wasn't my turn yet. just hold on a little longer.
so i did. because i didn't have another choice. i focused on making me the best version of myself possible. and then after waiting for forever, i met him. and you know what, after almost a year and a half of marriage, i would not have it any other way. because all along, god was preparing my heart for brad. and even though
my
timing was married by twenty five and three babies by the time i was thirty, god had other plans for my life.
better plans.
i just had to fully trust him and know that he was working all things together for good.
even through all those heart lonely tears, he heard me, he saw me.
single girls, i know the pain. i know the desire. i know the impatience. but just hold on.
and while you wait make yourself the best version of yourself possible. because one person, just one is going to come along and YOU are going to be exactly what they have been looking for all along.
you are going to rock his world and he yours.
and on that day he hands you that ring and asks you to be his forever, and when you slip that little ring onto your finger, i hope you remember these words from someone that was just like you not so long ago.
yes, yes, yes.
and then you will watch your dreams unfold.
and you will then see that being patient and all those unanswered prayers,
weren't really unanswered after all.
take it from me. i know.
and then one day, a day such as this one...just another normal day...you may feel a love so strong that you will pass your wisdom along.