yesterday i snapped these pictures of us walking up and down the driveway and back again.
times ten. maybe one hundred.
sister thinks a good walk for peggy is walking up and down the driveway as many times as possible.
bonus: if it has rained lately and she accidentally lands in a puddle.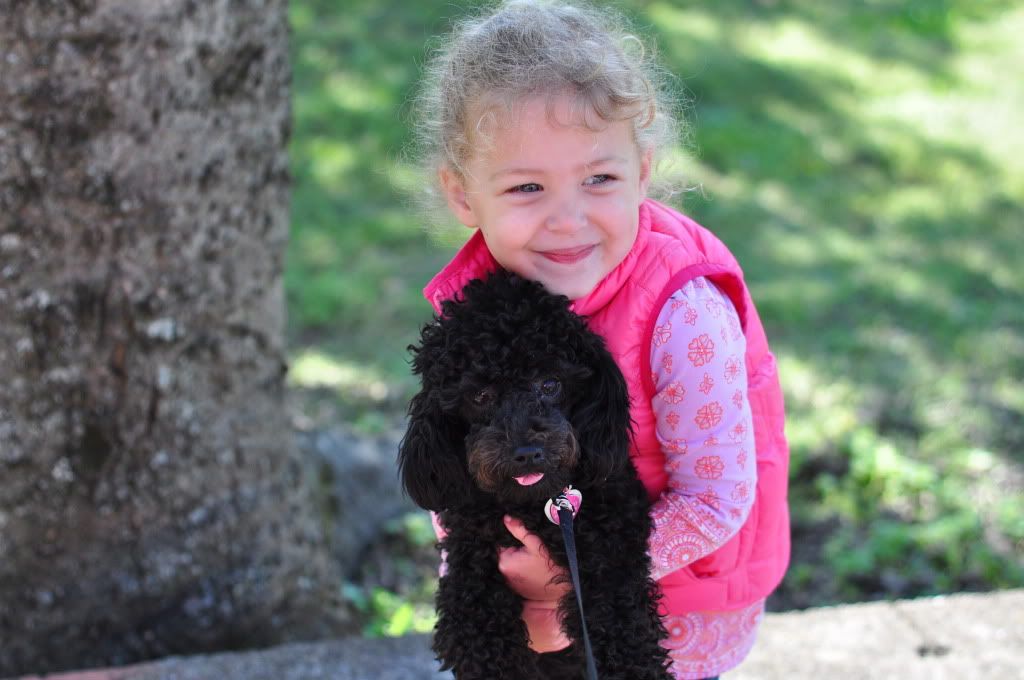 i love these pictures.
one. because they truly capture her constant joy. it's hard to be in a bad mood when you are with sister.
two. because look at those teeth. i mean, come on.
yesterday we were riding to ballet. and i was looking in the rearview mirror and saying sweet nothings to her.
"i love you to the moon and back." "i love you all the way to the sunshine." "did you know that?"
and on and on... she would smile and giggle shyly and say,
"yes, caca!"
and after five minutes of...
me being awesome.
she said,
"well, i love mom."