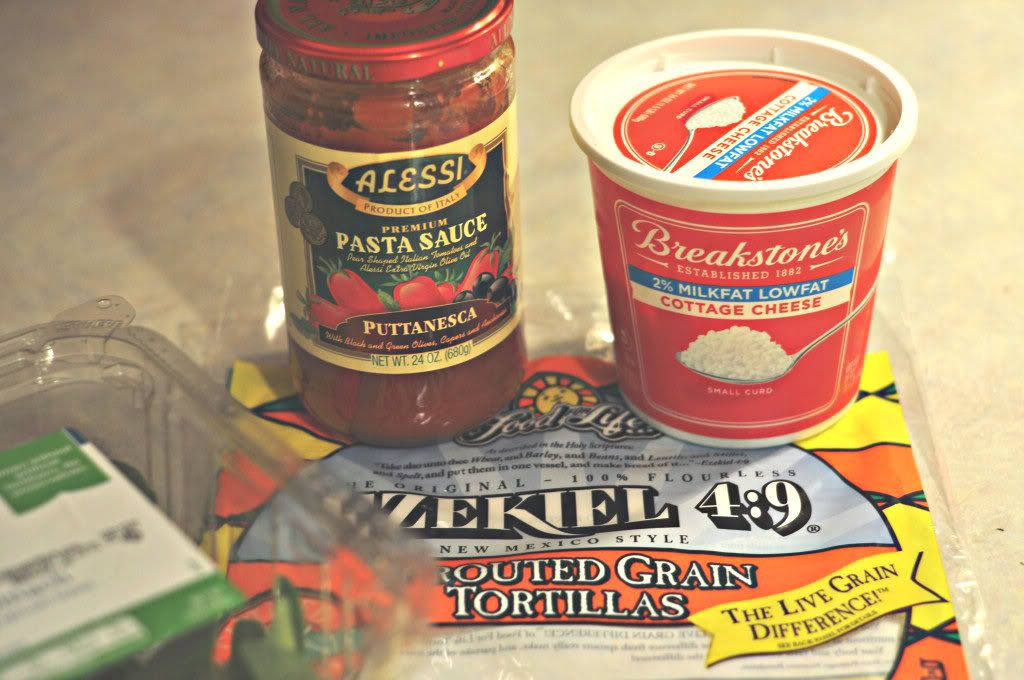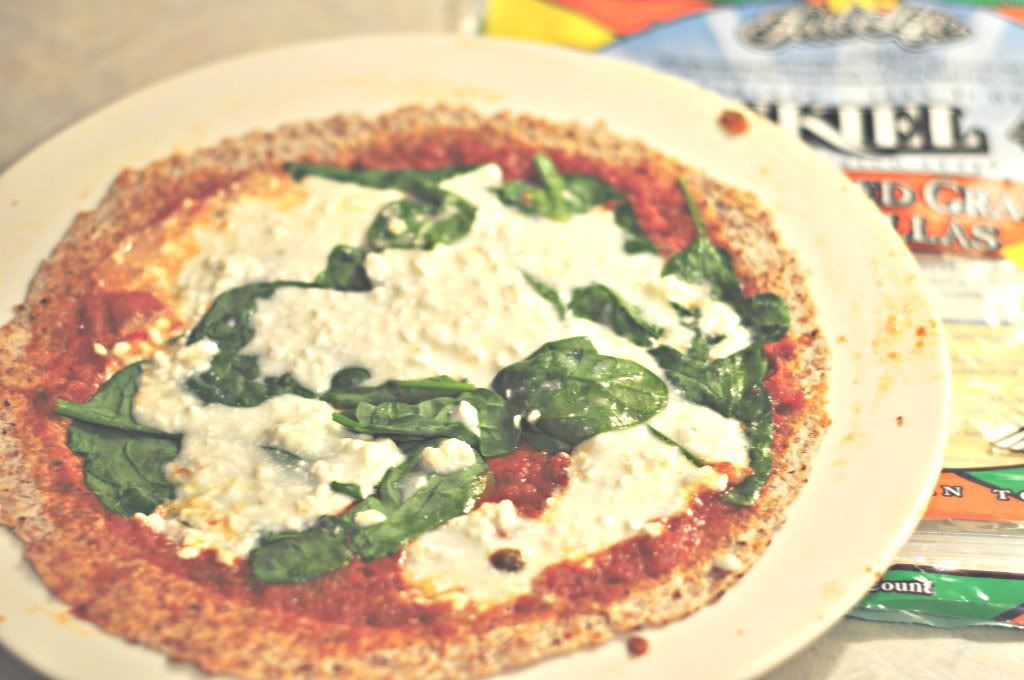 you know how they say don't judge a book by it's cover? well that's the way i feel about this pizza. when i made it for brad one night as i was sitting the pizza down in front of him---apologizing in advance for the looks of it and then saying
you know if it's not good, it's not me. i followed the recipe. but i think there is no way warm cottage cheese can be good if you ask me.
sometimes i think he tunes me out when i start in on a good run on sentence.
then he ate it quick fast and in a hurry. and i did too.
and you know what else? dare i say it was delicious?
there is
the whole we are eating clean now thing too.
so.
we could just be starving.
let me know if you try it.
you'll be pleasantly surprised.
ingredients for the pizza:
cottage cheese
spinach
clean spaghetti sauce
ezekial tortillas
two minutes in the microwave.