sometimes i forget that just because sweet potatoes have sweet in the name doesn't mean they have to be sweet.
call me a slow learner, it's okay. cayenne on sweet potatoes.
saaay whuuuuu?
i know.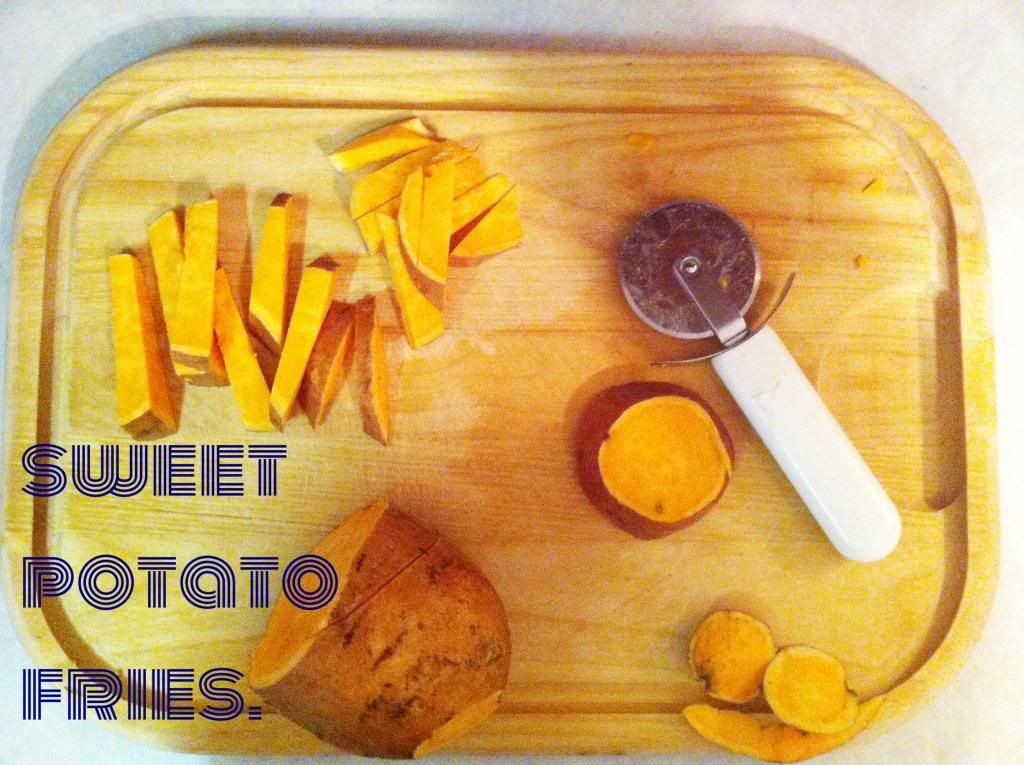 i like knowing what is going in my food, especially "fries" - and knowing that i can go a little crazy with them because
1. they are sweet potatoes and good for you.
2. because they aren't fries at all. they are sweet potato baked.
3. i'm tricky like that. don't tell brad.
here's what i learned the other night though and immediately wished there was a crowd gathered around so they would erupt in cheers after the first slice.
pizza cutter!
a pizza cutter works A.M.A.Z.I.N.G. on sweet potato fries. that's the hardest thing to me is the slicing them. amirite?
i mean, those suckers are tough.
pizza cutter and fuuuugetaboutit.
here's how i made mine the other night.
of course, there are so many different ways to make these and they are going to be perfect every time.
tonight i used:
safflower oil (a great, healthy, clean high heat oil)
ceyanne pepper
salt
pepper
threw everything in a large ziplock bag and mixed everything together, manipulated the bag for a while and poured them on the pan to
cook at 375 degrees for 45 minutes.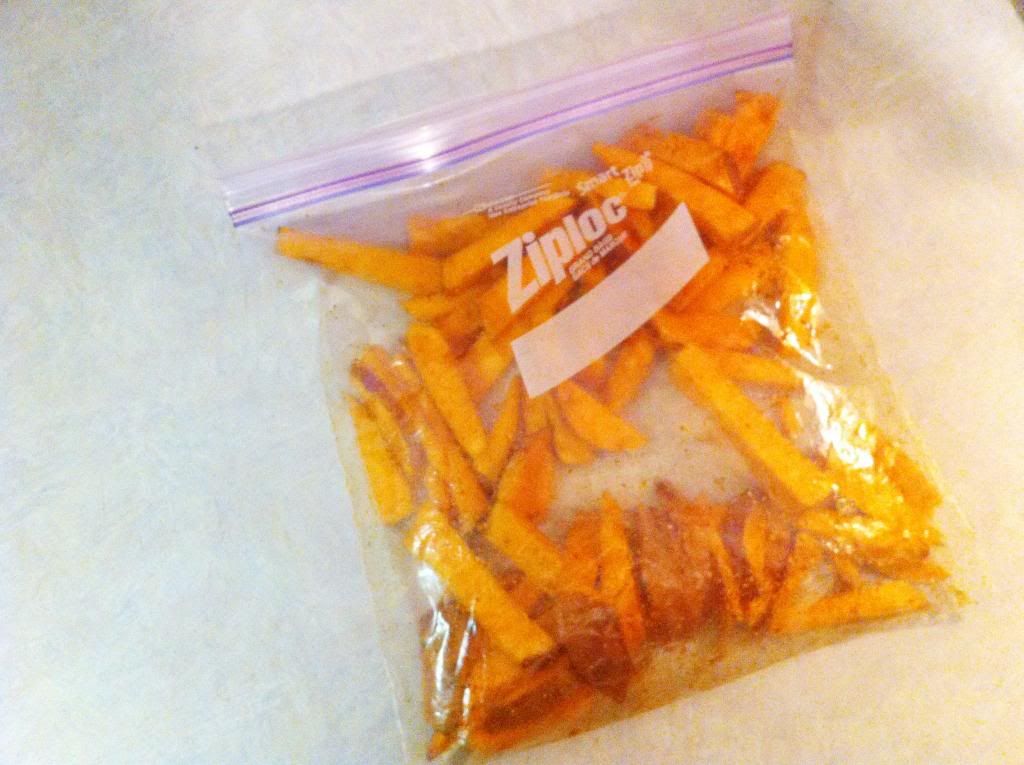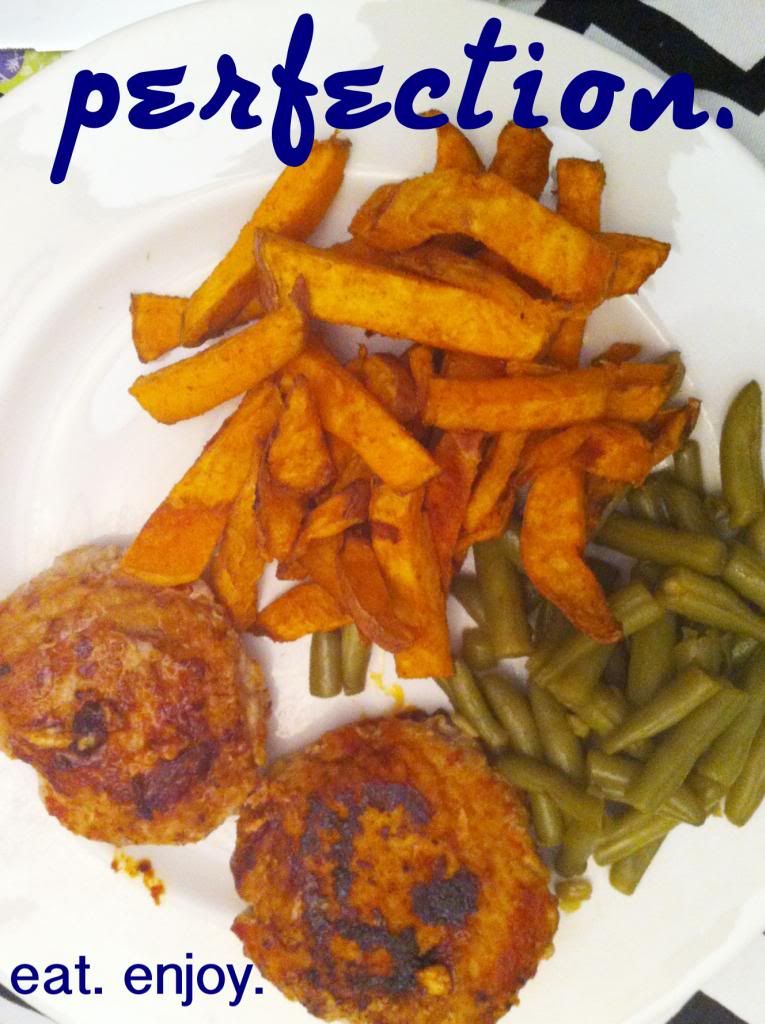 clean and easy.
and you just made faux FRIES!!!!
can i get an amen!?
fries that are good for you.
you are welcome.