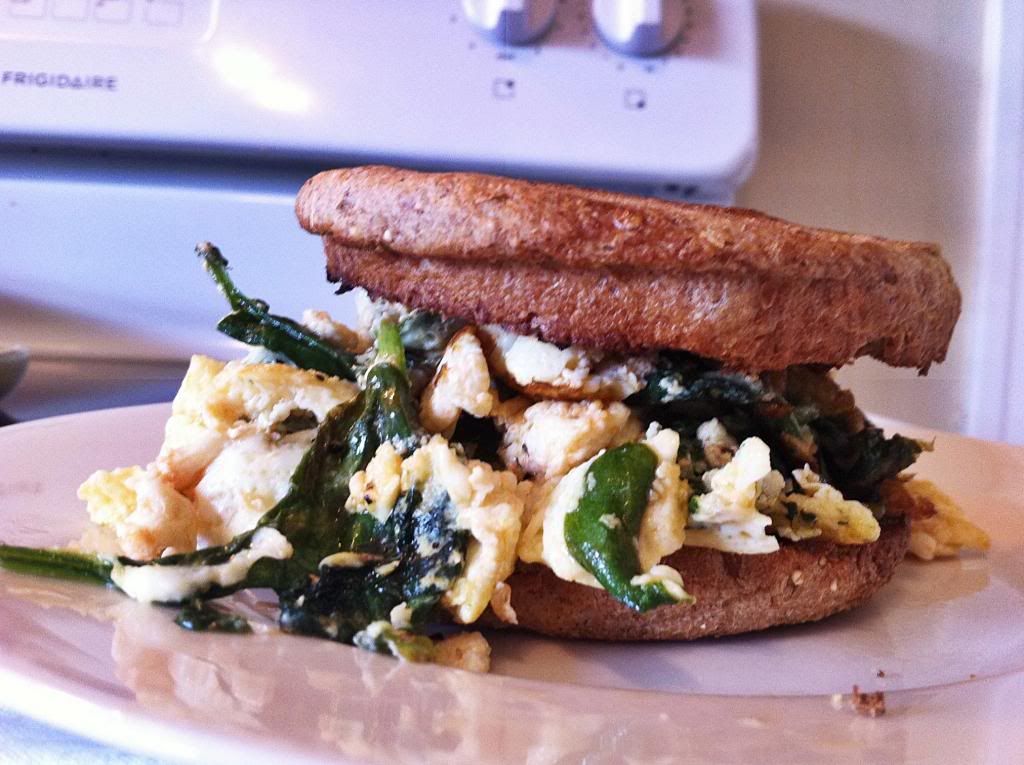 i am so excited about this breakfast sandwich that i have already
instagrammed
and
tweeted
about it!
it is that good. so good i have eaten it six out of six days this week for breakfast.
it's pretty too, everyone likes to eat pretty food.
toast your ezekiel cinnamon raisin english muffins while you are cooking the guts of the sandwich.
while the bread is toasting, saute your spinach for a few minutes until it is good and wilted.
then add your egg whites to the spinach.
scramble together until cooked.
add lots of hot sauce.
get your bread out of the toaster, add egg scramble with spinach and enjoy.
it is sooo good, if you make this think of me...and let me know.
chances are, i'll be eating one too.