if i think about it for more than a minute it makes me incredibly sad that brad will never know know my father.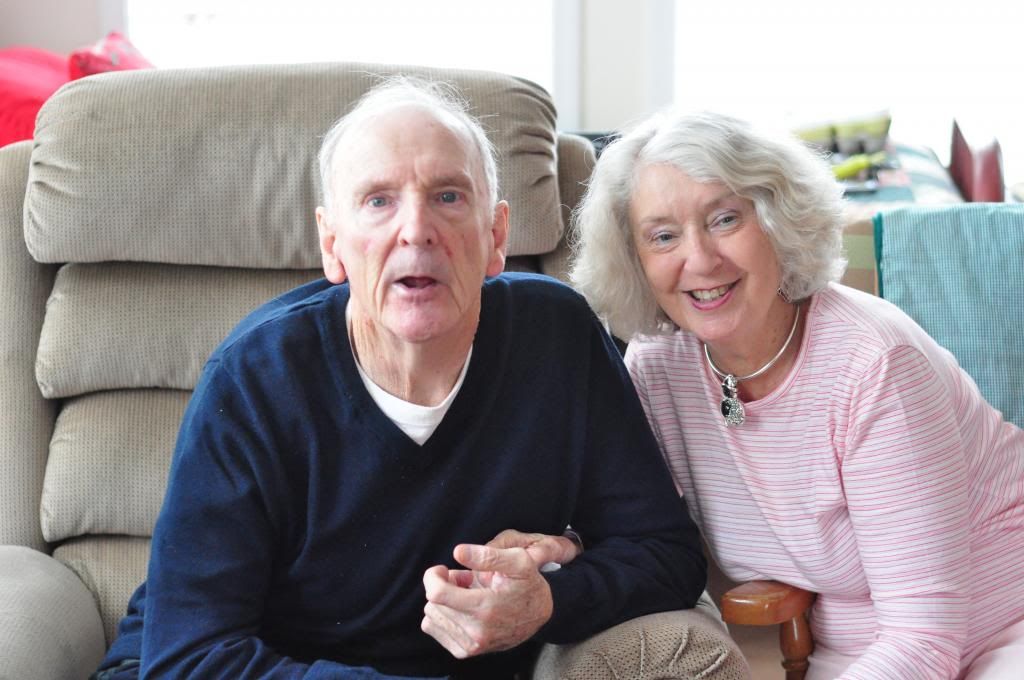 sure he knows him, but he will never
know
him.
he had early onset dementia by the time we got married and in the past two and a half years since then his mind has slowly gotten worse and worse.
i think
i know that god gave me a glimpse of
he's the one and your daddy approves
early on though just by my dad always knowing brad and when brad wasn't around he would always say
"where is brad? how is brad?"
even before greeting me when i would even consider showing up at home without that guy.
when i think about where i come from, who makes me who i am?
i immediately think of jesus and because of him i am who i am. but i learned his heart by watching my parents first truly have a heart of jesus. anyone who may read this post and know my mom and dad would affirm this without question.
they always love without bounds.
they never meet a stranger.
they would give the shirt of their back for the comfort of a stranger.
my mom has prepared meals for more people that i could even begin to count, and still says to this day she does not like to cook. i do not believe her.
i watched them have a daily quiet time.
i saw first hand my dads ragged prayer list that he had had for years and years and years that was longer than any list should be, except a prayer list, and i watched him pray over everything on that list daily. my husband making that list the day i was born.
i could go on and on, but because if them i am who i am. if i am even half the woman my mother or father is, i will have considered my life a success.
i can think of no two better humans than to come from.
and god picked me to be their daughter.
some would call that lucky, i believe i'm especially blessed.