being a good wife and nanny - i decided that the two hundred people that my mom just gave me the addresses for the invites that i am creating for their 50th anniversary needed to be homemade.
like handwritten.
because i want them to be cute and perfect, it's not every day you are married fifty years after all - and what's even worse is i am pretty sure i am the only person that will appreciate the work that i am about to put into the invites - but i want them to be perfect for my parents - so the to do list just got two hundred things longer.
note: if you are a parent or about to be a parent and have one child that happens to be a girl - have another and try for that girl to have a sister because if there is just one girl in the family, well, guess who gets the brunt of planning a huge party?
confession: i am a control freak just a little and i love to write. so i'll be fine, i just sat down to write a blog and decided that i would start out on a complaining note. whatever has gotten into me?
and to beat it all, when the going get's tough -
we can't even go out to eat.
please feel sorry for me.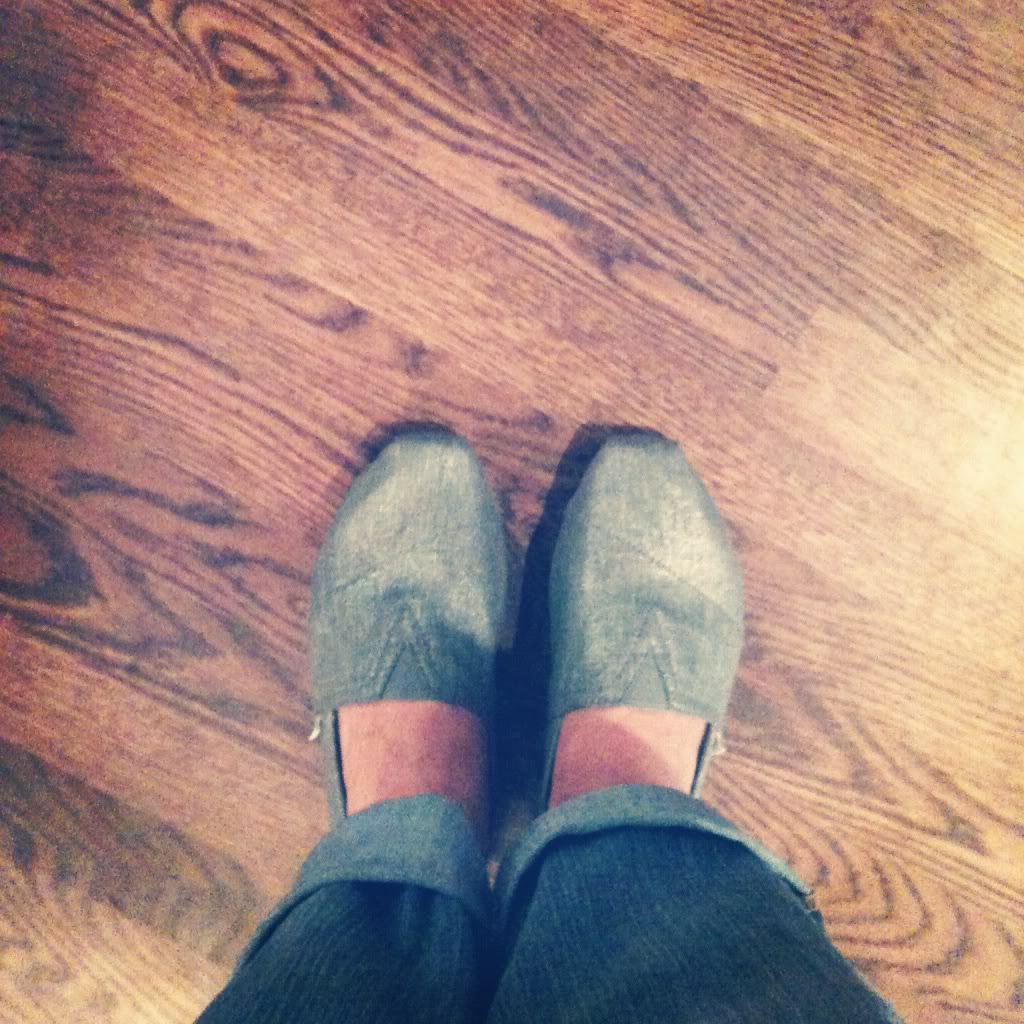 last wednesday was a rough day, like really rough. all day long there were burst of tears and i was just sad. i would tell little bit when she was being two,
for lack of a better word,
that she was going to make caca
(she calls me caca, if you are suddenly alarmed that she is calling my poop in spanish...i know, i know...i am caca to her...)
cry, and since i was already crying it wasn't really a stretch. today i was thinking about last wednesday and how hard it was and thought about the times in high school when we were in devotion
(i went to a small christian school)
and one person would raise their hand during prayer request and say "unspoken" and then every one else in the class one by one would raise their hand with their "unspoken" request. only to make everyone even that much more curious...as to what was going on...why was it unspoken? oh memories.
back to the shoes in the above picture - my boss and friend felt so sorry for me that when she came home for the day, she had gotten me these new TOMS for a present. instantly the tears disappeared as i slipped those bundle of joys onto each foot. i am considering crying at work today as well, i really want the black sparkly ones.

with the new TOMS, i suddenly decided that i was even more artsy than i really am. granola even, so with my new shoes and a brand new set of crayolas (the only crayons that actually work...) i decided to be an artist. then when i got the the profile sketch, i decided that you might, perhaps, need more than a new pair of shoes to make yourself an artist. maybe i needed talent as well.
oh lord. let's remember those handmade invites i am about to do...
let's all pray for jessica.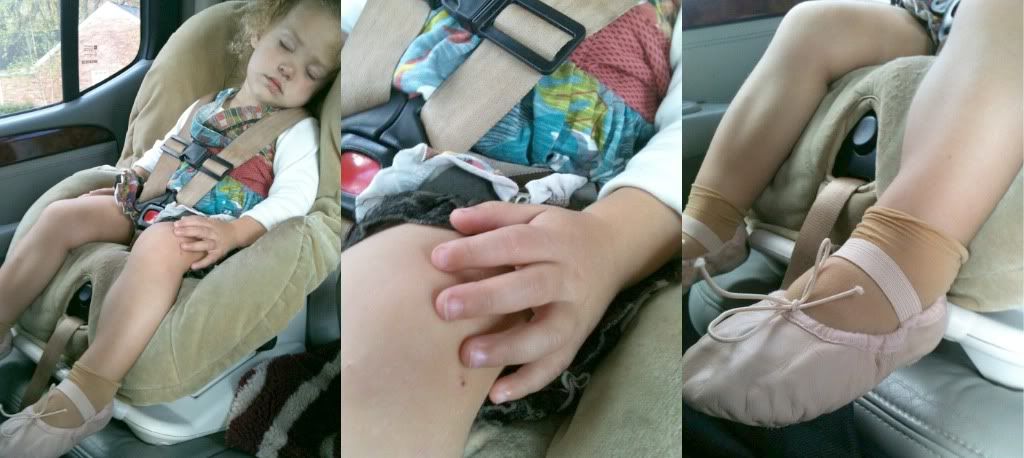 and on the subject of shoes, i had to take lil bit to get some new ballet shoes. the kind she had were slippers and tuesdays ballet class was the last day we got away with the ballet teachers heeding i took lil bit to get some new ballet shoes. real ones.
which is really going to affect her dancing. i. am. sure.
granny liked her cut of hose and the shoes.
it was a look.
and last but not least...i did some shots of my friends last week and am in the final stages of making them all pretty and i adore this shot.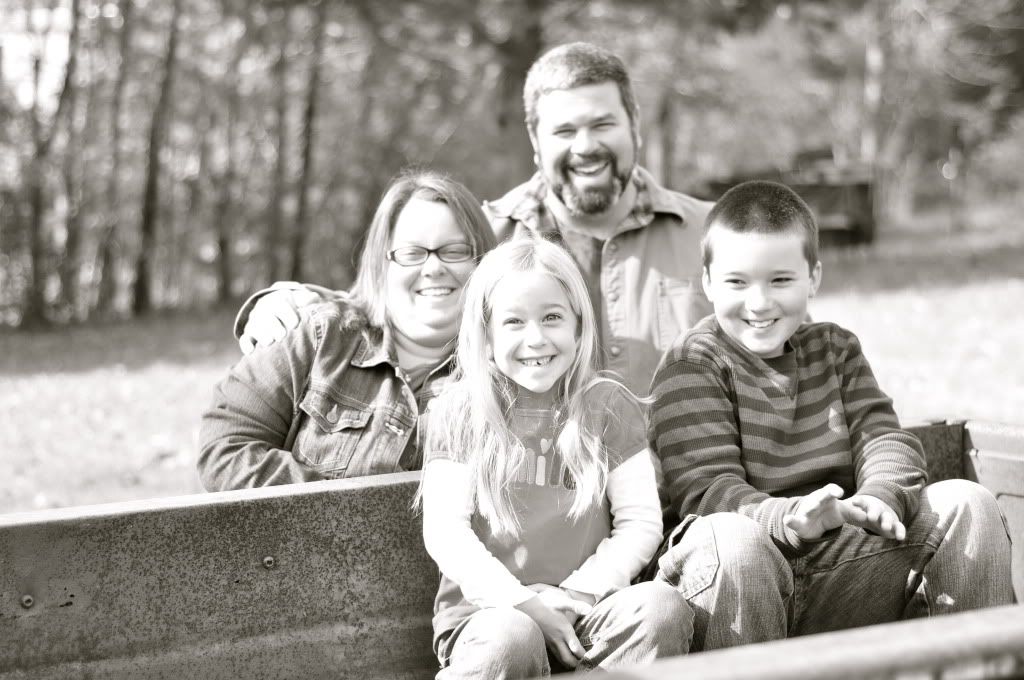 i love the way he is smiling and full of joy to be with his family, and how she is just as happy to be in the moment and the kids are just having a good time. perfect. candid. and a moment.
love.
back to work, thanks for letting me be distracted. i have invites to create...say a prayer for this girl.
please?