piped up at the numero uno list on the
resolutions
goals
for the new year is taking care of me.
it looks like this magnetized in the middle of the refrigerator:
-regular hair appointments
-nails/facials/etc
-buying things i need
-occasional wants
-workout
i have a servants heart which is a good thing, i know, but the vice of a servants heart or maybe of just a jessica is that she always comes last or sometimes not at all. i don't know where in my thought process that i accepted this as okay or even decided this is who i am. but as long as i can remember, i have made the deliberate choice to take care of everyone else's needs except my own (see occupation: nanny), i love making sure brad has all his needs met, my family that i care for has all their needs met, but sometimes at the end of the day, week, month - i wonder why i am dragging and have absolutely nothing in the tank left for me.
you would think after 35 years of life, it would click and i would change. i mean, i will go months and months and months without a hair cut, or deny myself of something i really do need because i don't feel like i deserve it.
what is wrong with me?
and i have decided this year, i am taking care of me. because taking care of me only benefits everyone around me that i love. i am getting smarter all the time, y'all.
it's not selfish to take time away from brad or anything or anyone else to get my hair cut, or get a facial or workout.
it's not. it's making me better. (say that ten times jessica!)
therapy. i am in self therapy. making myself take time for myself.
AND at the bottom of that list is taking more pictures of me, and then myself and brad. i am always taking pictures of brad (he happens to be the most photogenic person in the world. no lie. he's also really cute.) or little ones or a tree or anything other than me, i will run away flailing to avoid a picture. (imagine that? it's as great and as awesome as you can imagine...) and on working on making me better, and taking care of me - includes taking more pictures of me, and brad and i together.
we have just started this thing called marriage together and i don't want to look back after years and years and think "where was i?" or "i wondered what i looked like back then?"
and maybe i'm not the prettiest. or most photogenic, but i am created in god's image and i need to take more pride in myself. i can do this.
(can you tell this is just one big blog to me?)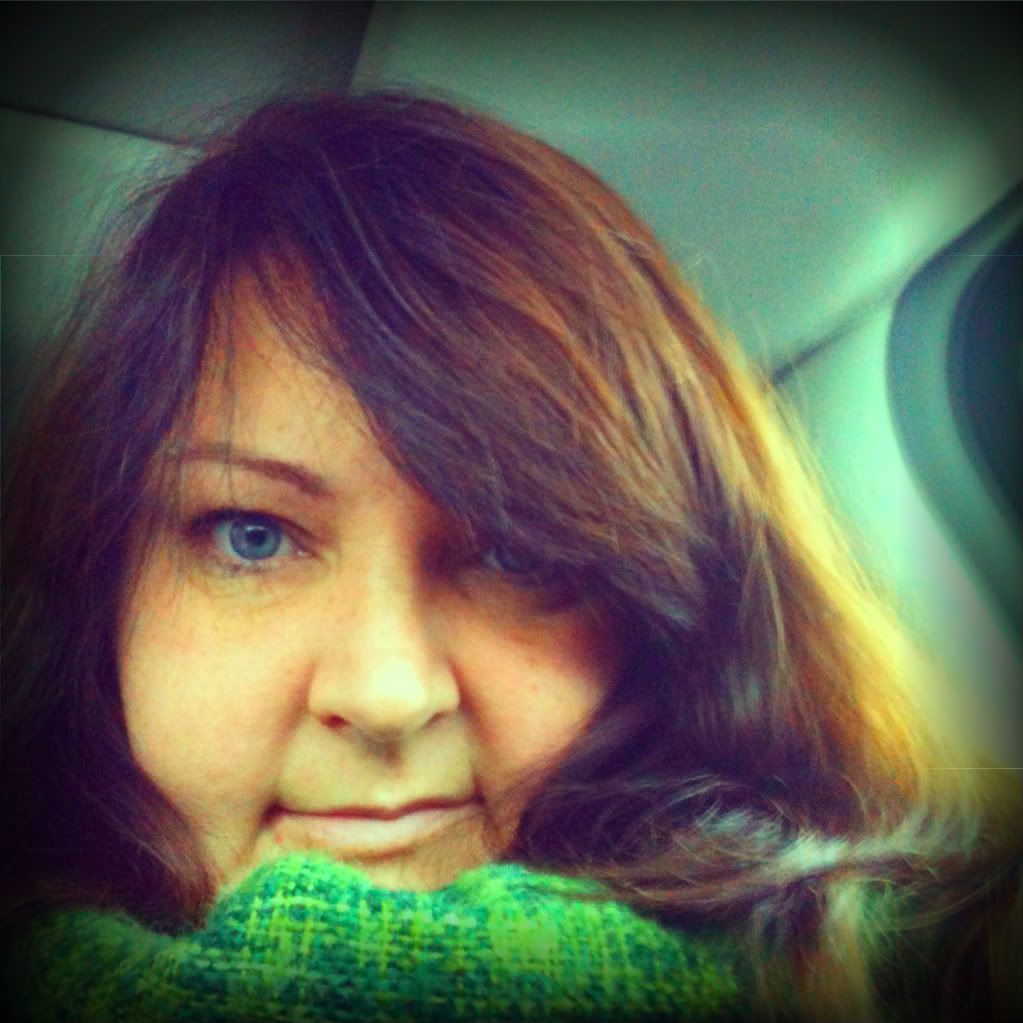 i like to call this the no make up look.
i like to also call this the no make up look.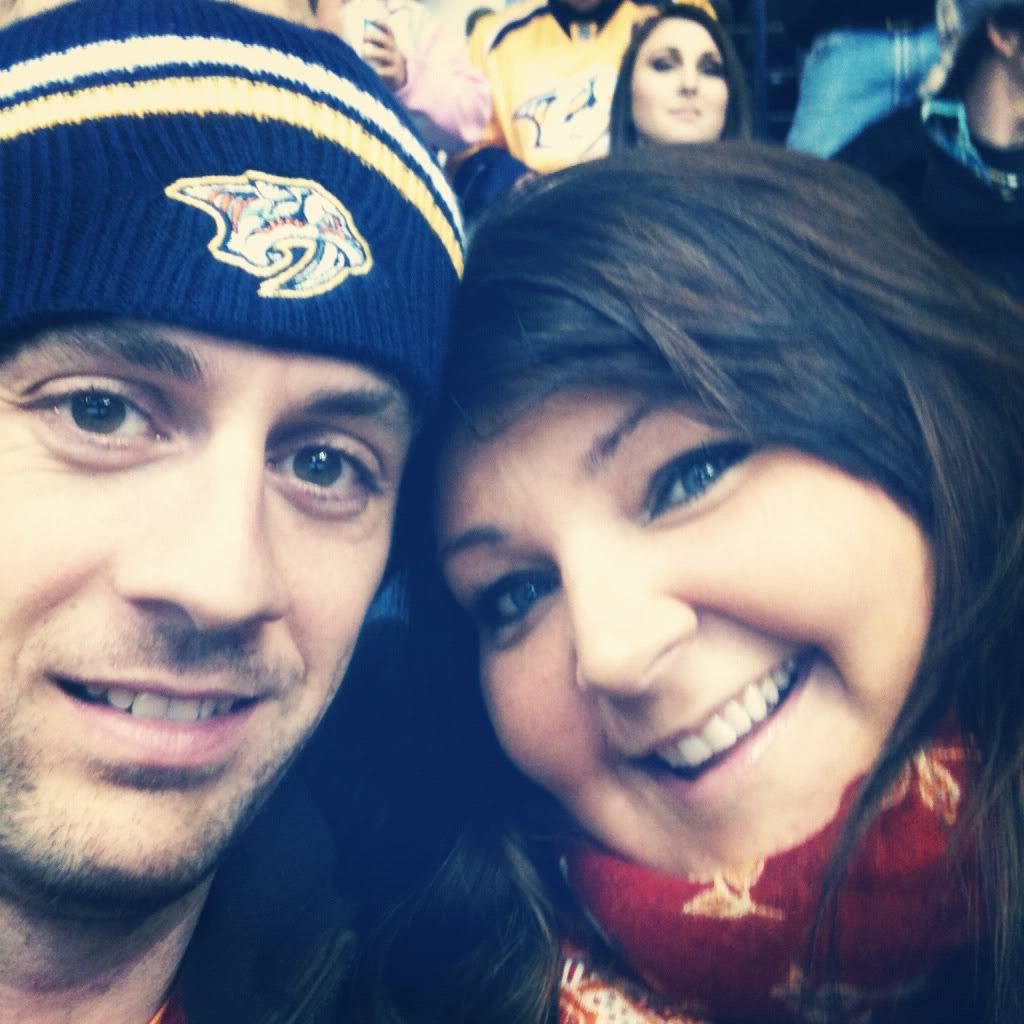 i like to call this the brad and jessica go to a nashville predators game look.
look at all that progress...
i am soooooooo under the table with my hands over my head right now posting all these pictures.
but look...it's only january 12 and i have already taken three pictures with ME in them! and then i am showing someone.
keep me in check, girls.
taking care of me, all of me.
oh, it's soooo on.