hello nature, it's me jessica.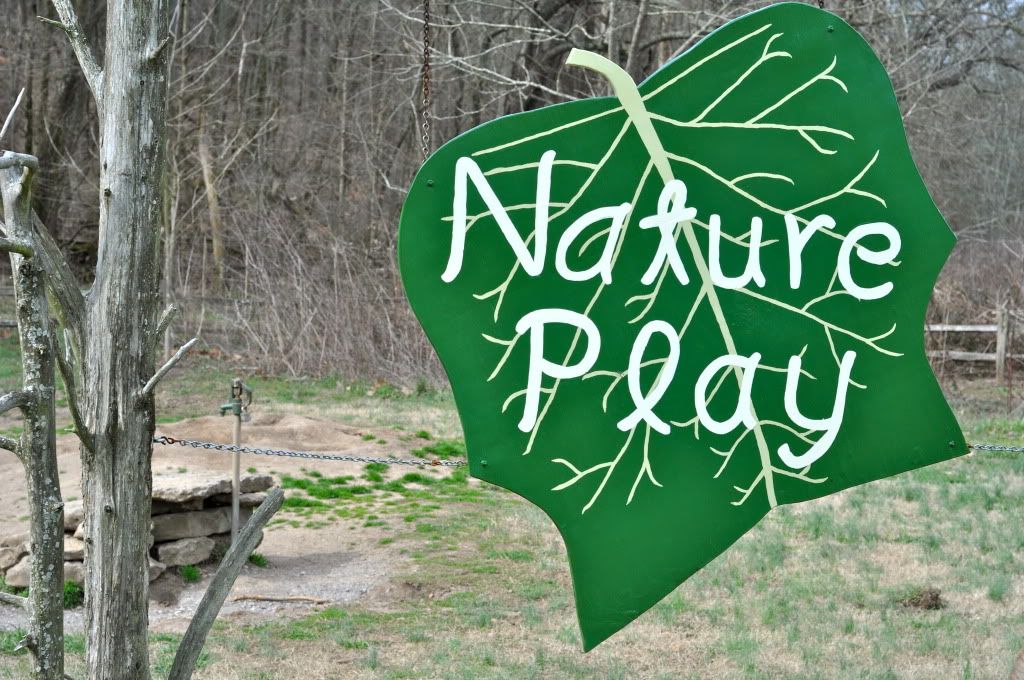 i have a love hate relationship with electronics and things in this day and age. i think we have too many
"things"
and kids (and adults!) can hardly entertain themselves anymore outdoors with just nature. i think it's a shame. if they are outside they have to have 345,687,567 toys to keep them entertained while outside. what happened to the days of sticks, and balls and mud pies? i mean, a little water and dirt...hello entertainment.
so when my friend invited lil bit and myself to the nature center last week, we jumped at the chance. little did i know, that i would find this gem of a
"park"
complete with dirt, more dirt, and old used recycled containers for buckets. it was awesome. and the large dirt pile...well, it didn't take two seconds for this nanny to throw her arms back like leonardo and say,
"i'm queen of the world!"
for lil bit to see and do.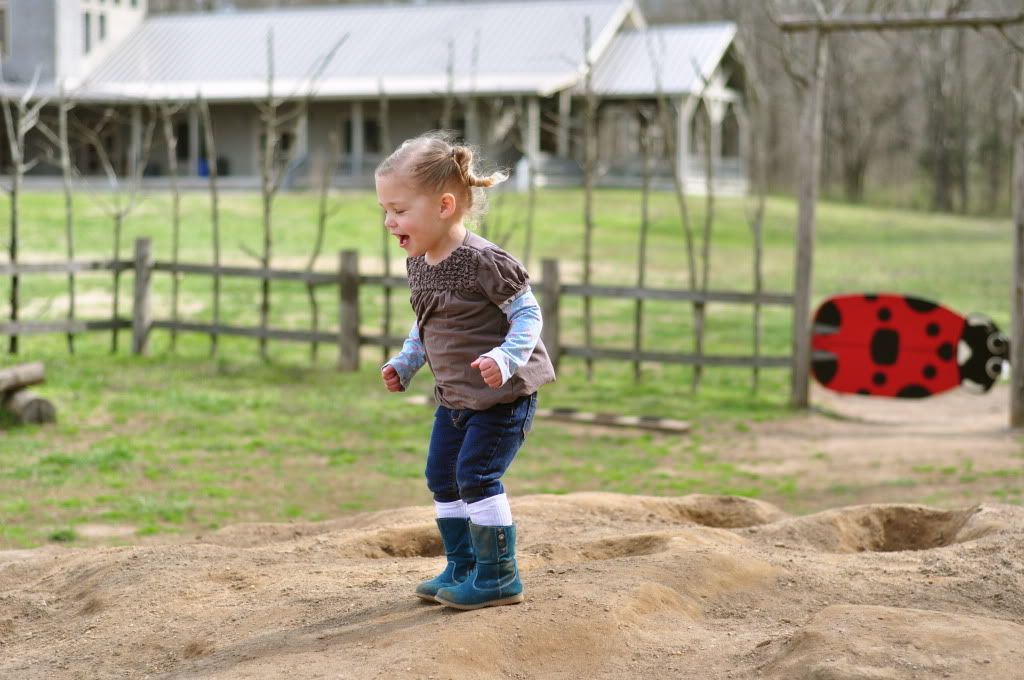 monkey see. monkey do.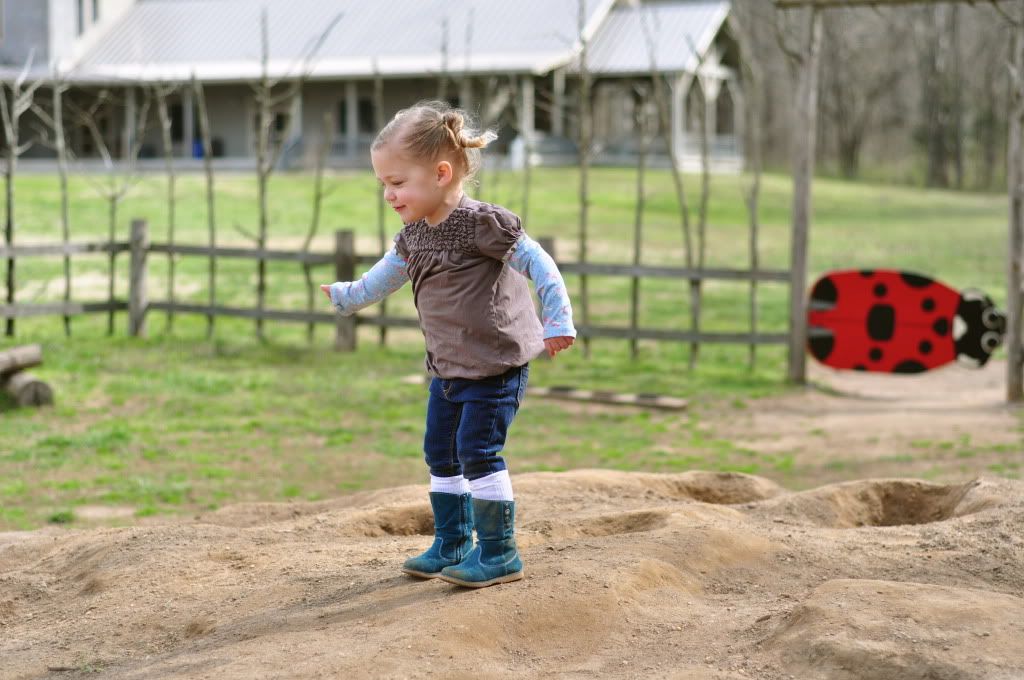 i think it is so refreshing to just be.
to just be
. and be outside with nothing and enjoy what god created. of course, there is nothing wrong with
"things"
but i want to teach my children and the children that i nanny, that we really do have enough.