when we went to new mexico a few weeks ago,
we went to see the sites because i had a little time off, and we had never been there
- that sounded nice, huh? -
the truth is
we went to find filming locations for the show breaking bad, because brad is a filming location genius and it's one of his hobbies to find any and all locations of the shows he likes. the harder to find and the more
NO TRESPASSING
signs, the better. my rules for these trips are (1) we have to stay somewhere fun (2) we have to find good local cool food (3) and we have to do the touresty thing.
he had no idea i had three rules until he read this, if he's reading this...
(hi, honey!, you read my blog every day, right???)
, he is shaking his head because he can not believe i am that smoooth. and for the most part i just set back and let him do his thing and enjoy our trips. it's fun, we get to see all sorts of cool things and it give me an excuse to take pictures.
win. win.
one of my favorite things on this trip was the pool from season four of breaking bad when all the drug cartel guys get shot
(and no, i'm not a shoot em up kinda girl, but i do love me some breaking bad)
, this was at a bed and breakfast and the guy that owned the property could not have been nicer and told us stories from the day on the set, it was a whole lotta fun...and it looked
JUST LIKE
the scene! except the part where the pool was covered up, yeah, there's that...but you get what i'm saying...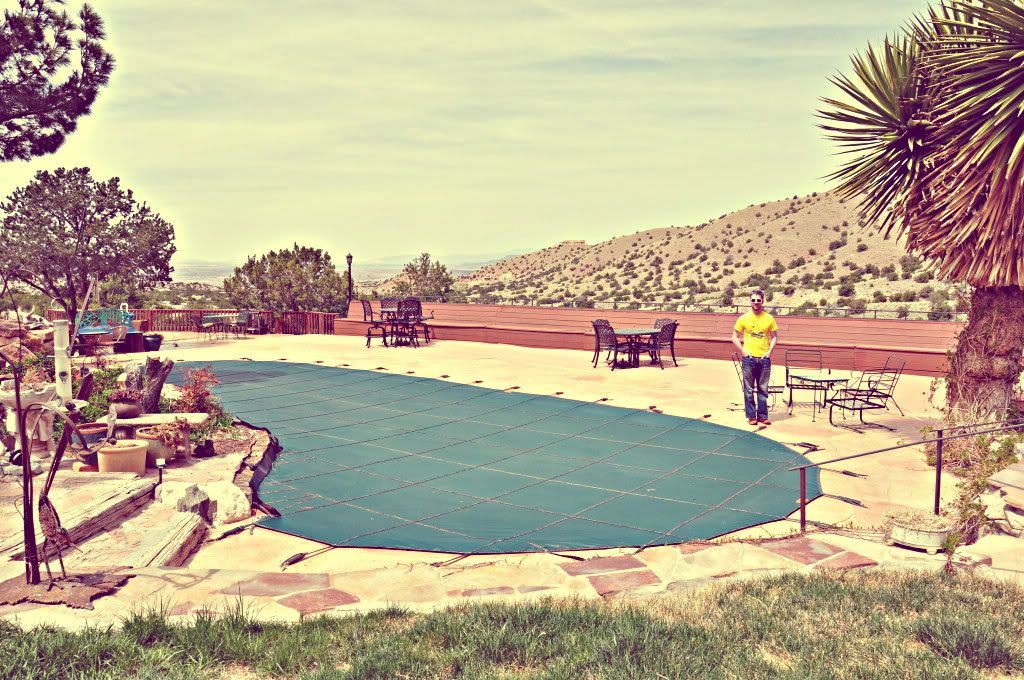 and i had a great time admiring the views and taking it all in, yes, but this guy...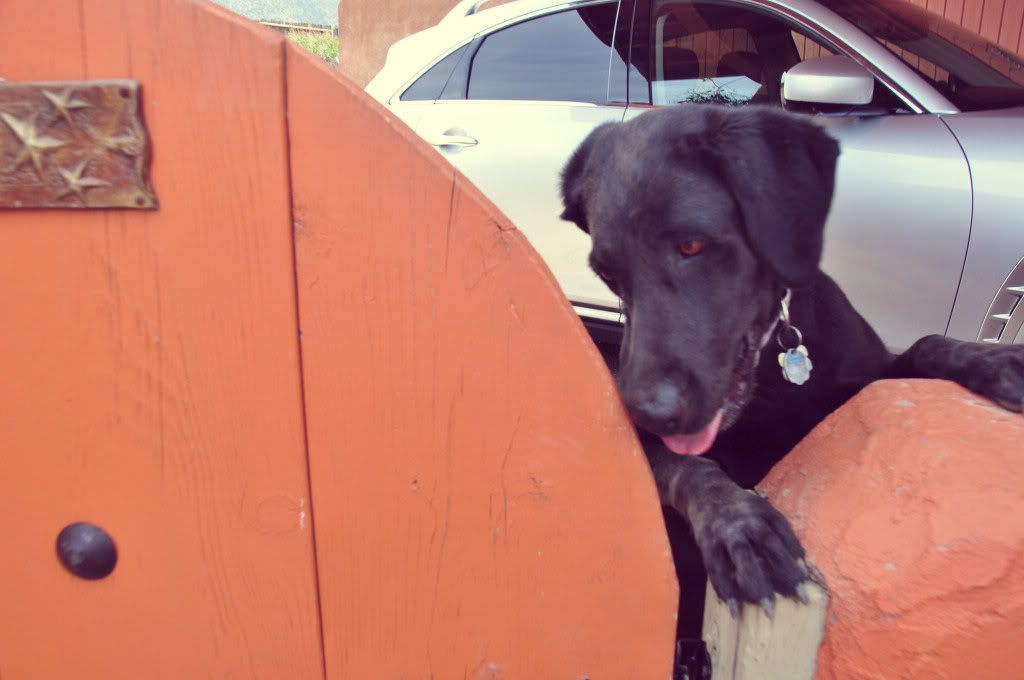 had other plans for me.
i was to throw the ball and not stop.
at one point he got so needy that the owner shut him out of the gate. in the picture above, he had just climbed on the gate and looked at me and dropped the ball...and was waiting for my best throw.
it was a fun day and an even better ten minutes. do you watch breaking bad? do you remember the scene i'm talking about?
p.s. you should head on over to
brad's blog
today and read his interview with julee cruise, she's got stories to tell, i tell ya!