for some reason when i saw tall grass, a narrow path and nature i thought,
here i'm a supermodel, take my picture!
i only said to brad though,
"hey will you take my picture here?"
because this girl was thinking ahead to WIWW and the fact that in normal real life she never gets dressed.
don't judge.
i'm a nanny, showers not required.
so we are a little out of focus here, nut just focus on the thing over my right shoulder, there were a ton of seals on that rock. and it had a name but i forgot.
it's no secret that i shy away from a camera. but on this trip i tried really hard to be intentional and take pictures of myself and pictures with brad instead of only pictures of him. one for the memories, two for the fact that we gonna get old and i don't wanna look back through pictures when i am letting my teeth soak at night and say heeeey ugh hoooney did um iiiiiii go on this here trip? <---thats me trying to sound like an old woman. whatever that is. just go with me.
the crazy thing about this day was the sun was no where to be seen but it was so white that you were blinded and could hardly open your eyes. you know when it snows and you need your glasses more than in the summer, that kinda blinding. and of course i left the sunglasses in the car. of course.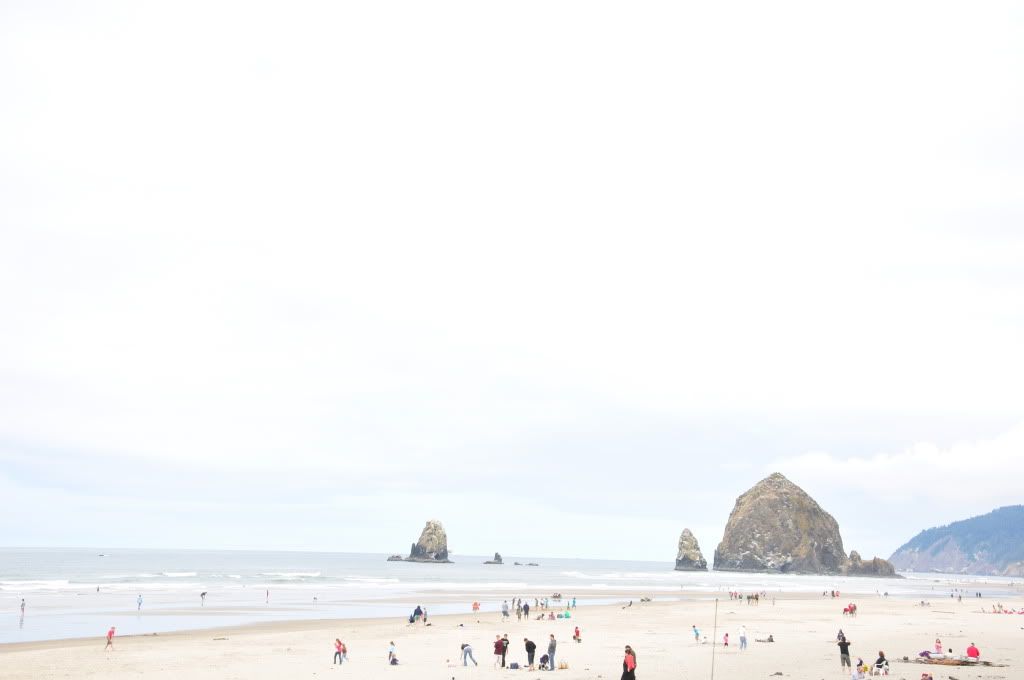 jacket, shorts, green shirt: old navy
striped tank (that you can't really see although it's way cute): H & M
shoes (can't see them either, huh?): DSW
necklace: anthropology
bracelets: made um
watch: fossil
self tanner: whatever, that is so real.