my brother got married with i was seven. it was hard giving my brother to another girl because my life of sneaking into his room and eating the sleeve of saltine crackers that he took to his room every night abruptly ended.
because i was little, i only remember a few things about the wedding.
my mom didn't get me a corsage. so she had to go back to kroger and get me one.
when they said "i do" (they got married outside at a family friends house) their friends grabbed them and threw them in the pool. wedding dress, tux, everything.
it was kinda awesome.
but what really was awesome happened later, in january the next year.
when my first nephew ben was born. he was the first baby of tennessee that year being born five seconds after midnight. he was on all the news channels, got free diapers for a year and other goodies.
born a celebrity really.
i'll never know what thats like.
february five over here.
in the years to come, my brother and his wife would have two more boys. so i became an aunt at seven. and not only was i an aunt, i felt like i had three little brothers.
christmas was more fun and life really, having three little guys in my life that i could boss, dress, and love.
today, though...the gift of love just keeps on giving because that little nephew that was born when i was seven, is going to be a daddy today. at 9:30 this morning, little atticus rye is going to start making his way into the world. that makes me a great aunt. and make my brother a grandfather. i am so proud of he and his wife and the sons, he has raised. they are good. they are kind. they are smart and fun.
i've got my camera charging, my car is all gassed up and soon we'll make the hour drive to see our new great nephew.
it's kinda awesome.
he's gonna be too.
and while we are here, how about some baby shower ideas.
yes?
okay.
i took the picture, but didn't make this awesomeness.
lotions and notions fill the bottom of the cylindrical vase with and diapers on dowels to create the flower. boom. great for a center piece or if you need something big for a filler.
OR if you just want to show off and walk in with the best present.
there's that.
this baby was frozen into an ice cube and at my friend sarah's baby shower, every one had a baby "in water" frozen and when the baby became unattached to the ice you yell "my water broke!" there was a lot of false water breaking but eventually all of our water broke.
think about that for a minute.
that would be a mess.
moving on...
i mean, who doesn't love a smokie in a cresent roll with a smile?
use food coloring and a tooth pick to create the face.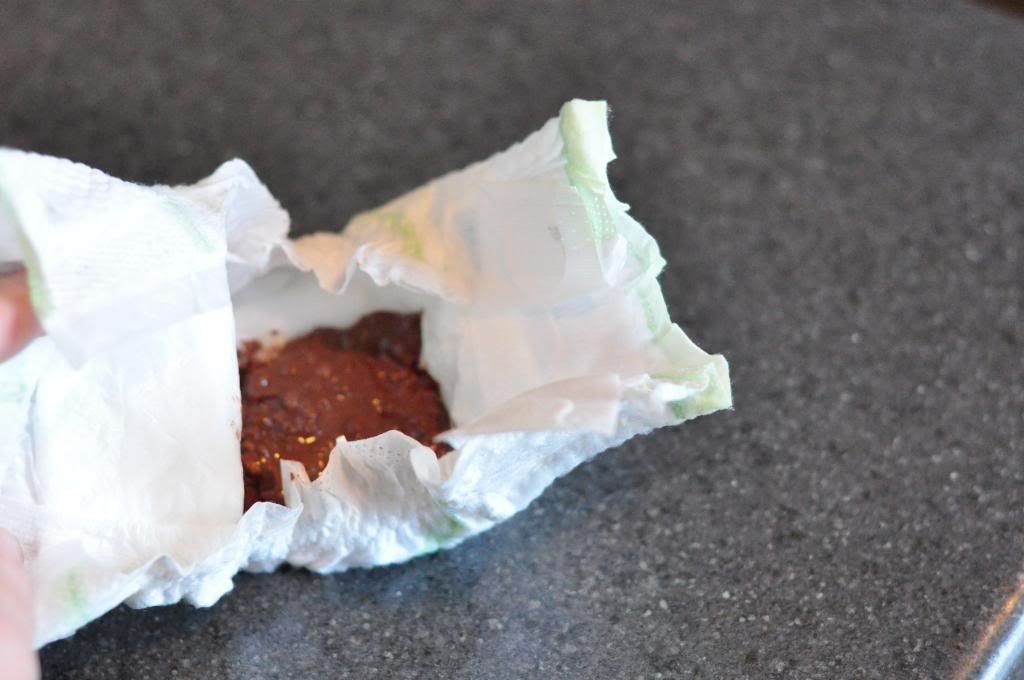 i know it's gross looking but it's not.
promise.
melt six different candy bars in diapers so they look dirty and then pass it around to "smell" and decide on the candy bar.
may the person that loves chocolate the most WIN!