just the other day, brad and i were having a much needed lazy day and i wanted a sweet treat.
isn't that how it always happens?
knowing we had oats, i created something on my own and it turned out rather...great.
when does that ever happen?
so if you are looking for something clean and healthy but to satisfy that sweet tooth, without further ado i bring you...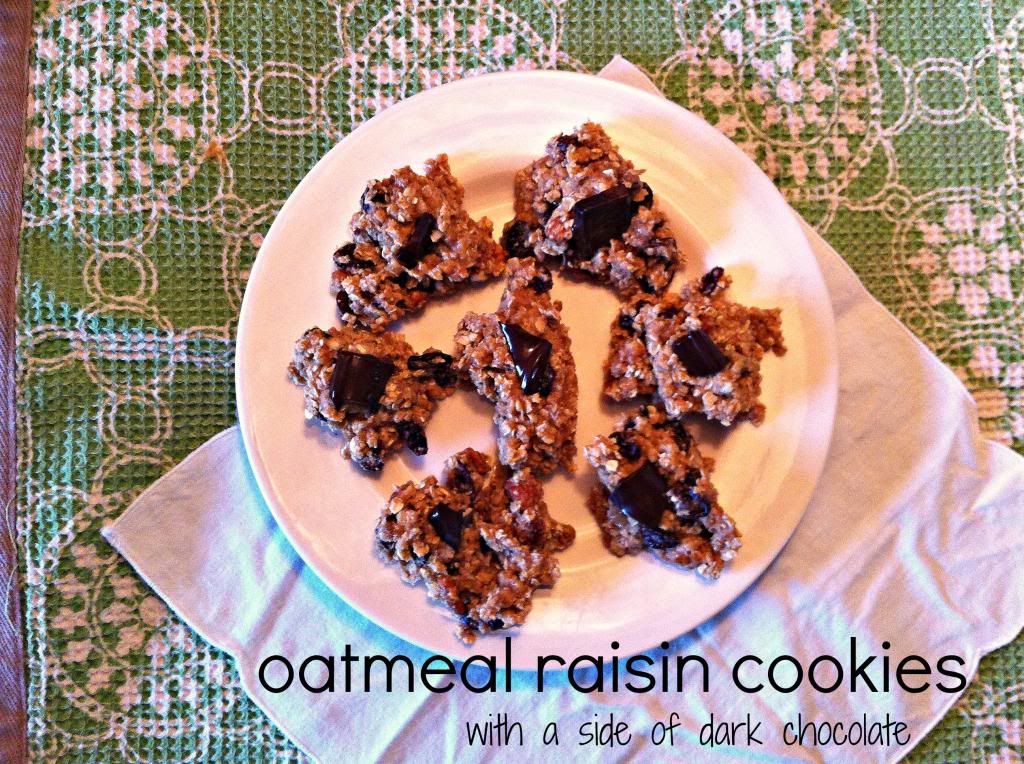 combine (all these measurements are loose measurements):

1 c. oats 2 tsp. cinnamon 1/2 c. honey 1/3-1/2 c. organic whole grain pastry flour raisins (however many you want) walnuts (because that's what i had in the freezer) mix all ingredients (the mixture should be dry and sticky) add a little HOT water to make the texture more like cookie dough cook at 350 degrees for 10 minutes.

once you remove them while hot, add a piece of dark chocolate to the center of the cookie.

*

we keep the 100 calorie dark chocolate bars from trader joes and i just broke one bar into twelve pieces to add to each of the cookie. which worked out perfectly. (not overpowering but just enough)


**

one more thing: after i made these cookies, i found this recipe one thegraciouspantry.com. by go to guide for clean eating recipes, it's similiar and i am sure just as good...if not better.