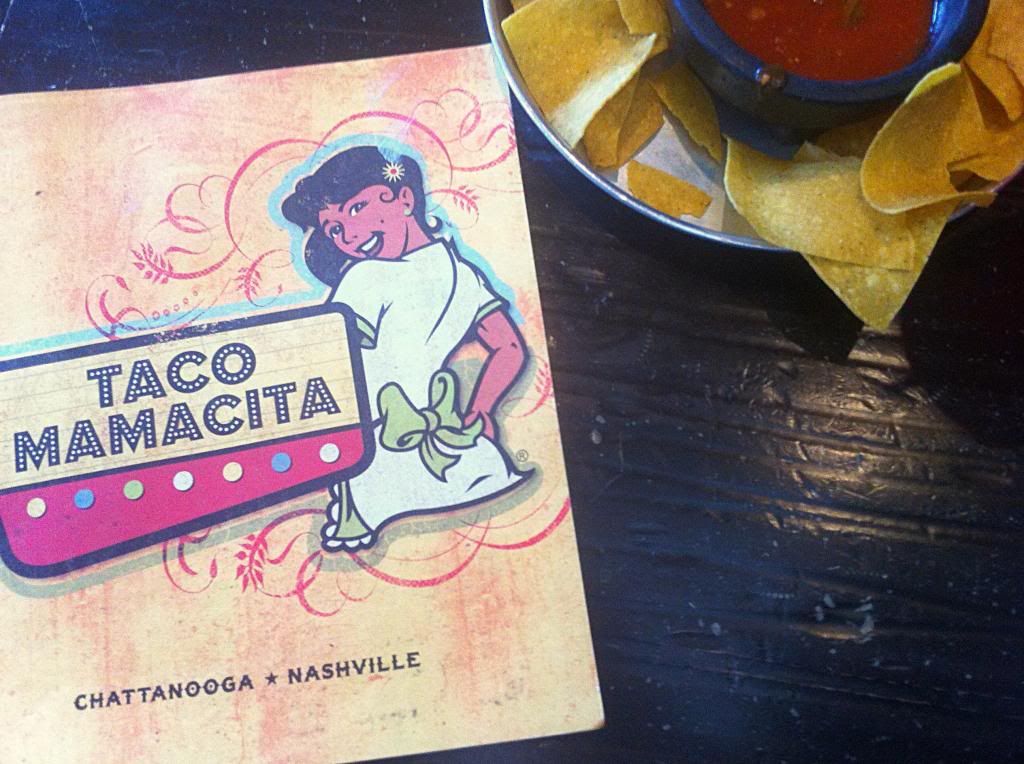 taco mamacitas is one of my favorite places to eat in nashville. it has a great outdoor patio and there is a gelato place next door. need i say more.
they have many taco selections that make your mouth water and their sides are just as yummy. sometimes parking is a challenge but once you finally find a spot, even if you end up having to pay [$3] , it is so worth it. everything on the menu, especially the
taco royale
and the
peruvian chicken
is better than good.
try it, you'll like it. you might even love it.
only con: chips are not ala carte.