so as soon as i tried on this shirt a few months ago, that was my first thought
'business in the front, party in the back!' it's a mullet shirt!
and it's blue. perfection in a shirt.
holla. really, that's a lie.
i didn't think that BUT when i looked at these pictures, i did. so let's just go with
"i'm really that witty all the time..."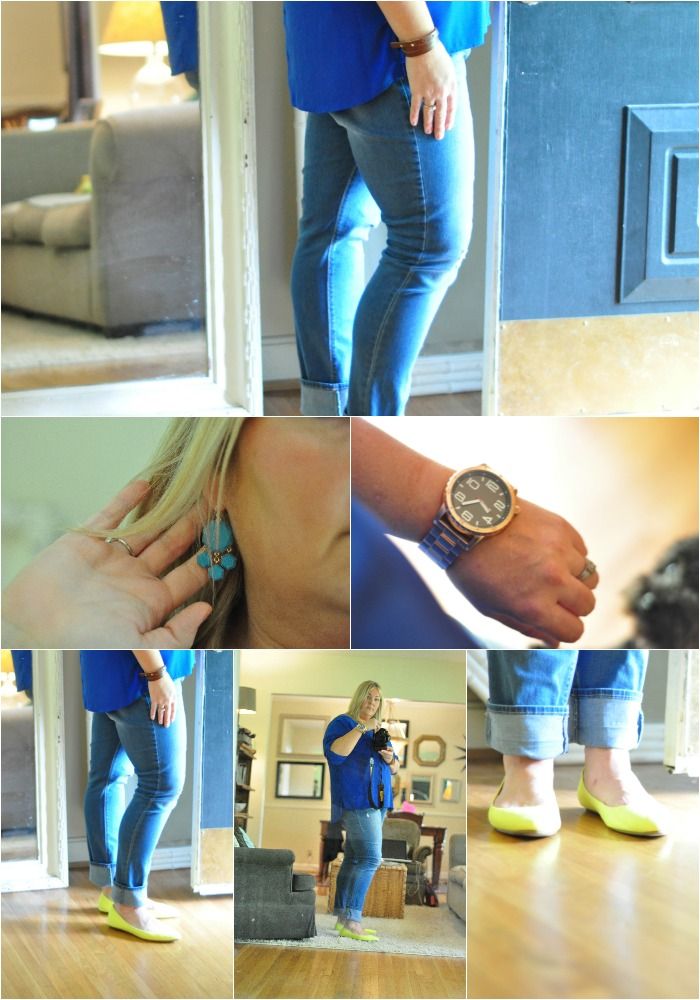 these shoes. they are neon yellow and awesome. i think i am addicted to that color this season, maybe for forever. i have noticed myself gravitating so much towards that color, i am starting to look like a neon walking billboard.
that's unfortunate.
at least you can see me coming from a mile away.
***these outfit post are a struggle for me, but i am going to do my best to keep them up because it's good for me. therapy. and when i actually get dressed, i look pretty cute somedays. and i mean, with clothes that are mullet worthy, i know you will stay interested... right?