the thing i fail at mostly (that i will address today) is taking pictures when our families are together. on one hand,
YAY!
, that i am spending quality time unfiltered with our family without distractions, on the other hand
BOO!
, not captured memories. memories, just not captures through the lens. as my parents age, i need to do better.
i told brad this mothers day DO NOT let our parents leave without a picture. if we get one, that is okay. it's better than none. and gosh darn it, i am happy to report we even took more than one.
my mom likes to pretend she just can't take a good picture.
truth? girl was born a star. no one wears a hat this big if you're shy.
truth? she saw a lady at hobby lobby last weekend getting stuff to make a steeplechase hat and she decided then and there she was making one too. just because.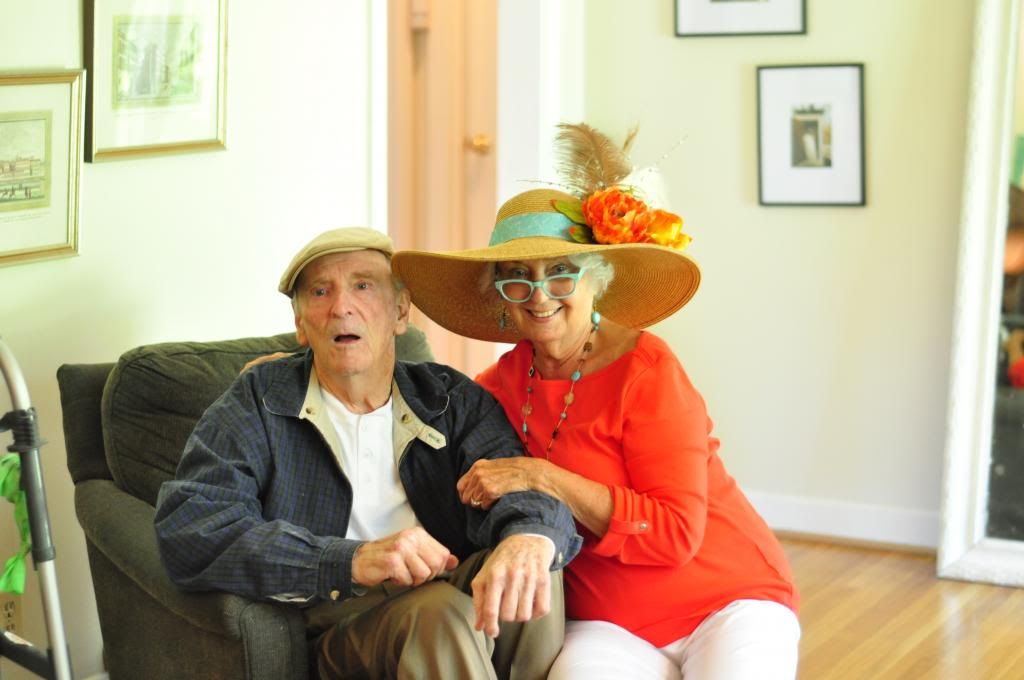 brads parents and brother were able to come to nashville from knoxville for the weekend and then my parents came to nashville sunday and we all celebrated together. i dreamed about days like this.
blurry? yes. picture? yes. memory? yes.
lil bit and her brothers and their parents came over to see everyone and they rifled through dad candy. he has an IV drip of salt water taffy. for real. when they left, he was still on the look out...worried they were going to take more of his candy he was "saving for the future..." [dad has parkinsons disease and dementia]
it was a good day, made even better because we had both of our families together.
and just because they are cute.
here's my dog baby daddy.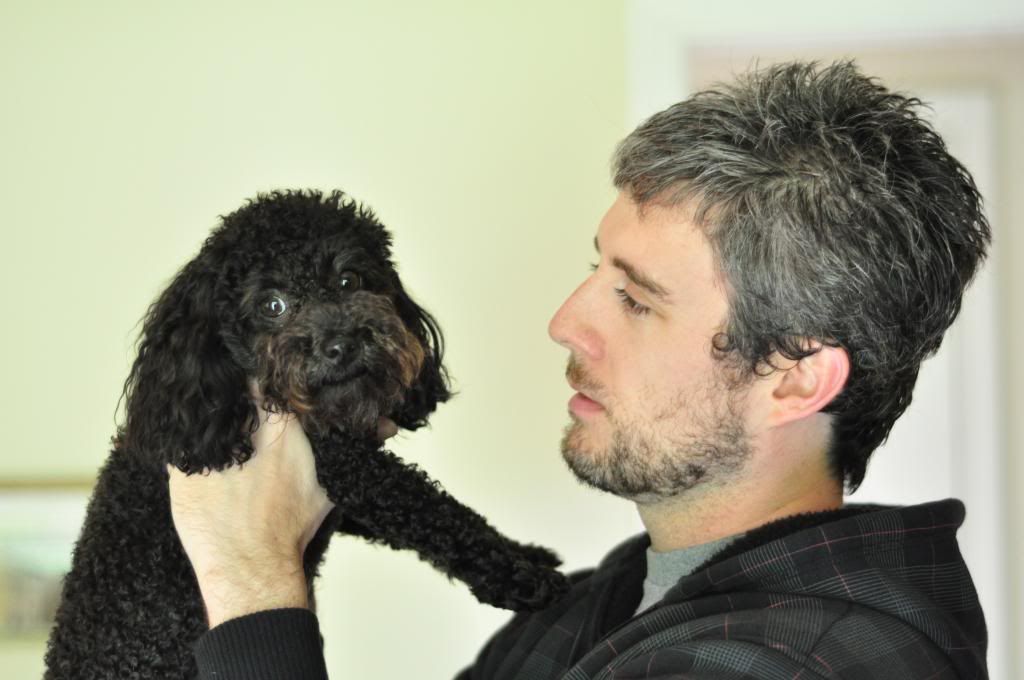 ugh, mother? is today mothers ugh day? how 'bout i just smile real big for your present?
if you are a mama, a want to be mama, or a mama to be, a nanny, a grandmother, and aunt, or anything that a mama represents. we come in all shapes and sizes. hope your mothers day was full. full of good memories that you will savor forever.
happy mothers day to you.