if you read
this post
, you know last april and the months to follow were hard. we lived a lot of life last april.
funny how life is sometimes though?
in june after that may, after dog sitting for a poodle for some friends and falling in love (with that dog, WE were already in love. kiss kiss, love love), we decided it may be our turn at dog ownership. brad wasn't exactly sold, we loved the dog we had for a month or so, but did we really want a pup?
i knew we needed a dog.
one day while carousing on facebook (
one of my PET PEEVES is hearing people saying or having facebook conversations aloud, anyway.
) i saw this little ugly black poodle on facebook marketplace. the picture wasn't great, but she looked just like the little poodle we had dogsat.
i get really obsessive and excited about things.
you knew this?
and immediately contacted the owner of this pup and asked if she was still available. she was.
i emailed brad
in a hot mess panic
and told him i had to work that evening, but he needed to go see her.
see how that works...?
he needed to go see her. i knew we would go to bed that night having a
dogter.
that was june. this was last week.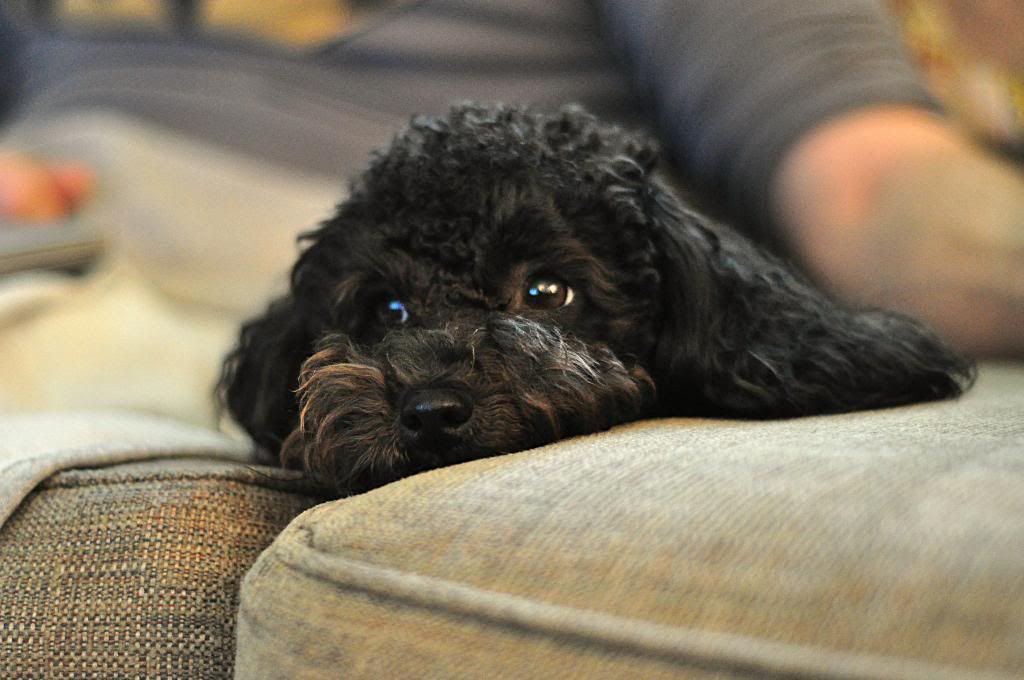 peggy has completely stolen our heart, if you hang around on my instagram you see her often. she is the best girl ever. she's just chill and loves love. and we love loving on our girl.
we often talk about how god really just brought her into our lives because he knew we were still a little sad and we needed her in our family. we did need her. and every day when she wakes up on the pillow on her back right between us, there's no way not to start your day happy.
woof, woof, bark, bark,
jessica